Yahoo! has making a lot of waves recently under CEO Marissa Mayer's Leadership. Yesterday, the press was reporting about British teenage programmer Nick D'Aloisio's decision to sell his IOS news application Summly to Yahoo for what's rumoured to be a massive sum and is geared to turned him into the latest media sensation. The announcement also notes that the Summly iOS app will be shutting down, but that Yahoo users can expect to see it integrated into Yahoo's mobile technology in the near future. Marissa Mayer's recent efforts have been to attract more engineers with expertise in building services for smartphones and tablet computers, an increasingly important area of technology that she believes the Internet company had been neglecting.
Perhaps even more telling is the fact that The Wall Street Journal reported that Yahoo! may take a controlling interest, in France-based online video-sharing website Dailymotion. Yahoo! could buy as much as 75 per cent of Dailymotion from France Telecom in what would be the California Internet pioneer's biggest acquisition under Mayer, according to WSJ. France Telecom-Orange acquired Dailymotion for $170 million through a two-phase deal, with the most recent transaction closing in January. Dailymotion's editorial and executive management operate independently of France Telecom-Orange. Shares of Yahoo were flat in after-hours trades following the initial reporting.
That Marissa Mayer wants to buy Dailymotion isn't surprising, given that it could help Yahoo!  better compete with Google's YouTube in the global market.  "One of the challenges in Yahoo's business is that we are primarily domestic and we don't have enough of our business running it from an international basis," Mayer said at an analyst conference in February. Done right, Yahoo! could feasibly rebrand itself with a strong online video portfolio.
Dailymotion, is currently the twelfth-most trafficked video site in the world, and was already  on the lookout  for an U.S. partner. The company has been in profit since 2010 and rose to a 55 percent profit growth in 2012. The transaction for Dailymotion would represent Yahoo!'s largest deal since Mayer, a former Google executive, took charge last year. The acquisition could give Yahoo a bigger presence in the online video space outside the United States such as Europe and Asia, where it has emphasized would be key to its growth. Acquiring Dailymotion will also better equip Yahoo to challenge Google. The companies were already talking previously, Dailymotion had signed a syndication deal with  Yahoo! back in July 2012, an agreement that also saw Yahoo retain a percentage of the advertising revenue generated from videos.
Sunnyvale-based Yahoo, Dailymotion and France-Telecom Orange have kept quiet and it looks like the deal isn't imminent and could still collapse during the negotiation phase, but clearly it would be a strategic coup if Yahoo could pull it off.
"We are unable to confirm, deny or comment on speculation regarding potential talks between Yahoo and Orange at this time," Dailymotion Managing Director Roland Hamilton told Reuters in an emailed statement.
Mayer has indicated in the past that video is vital as opposed to music, and has stated that
I also think video is going to be very important to our strategy, and video and audio are very much the same. I do think there is important parts around video that includes music, but I don't think we're going to pursue music ourselves. As we look for the innovative and differentiable angle, I don't think that's the area we see a lot of opportunity.
Yahoo has adverisers a plenty, surely these loyal clients have been clamoring for video Ads?  A video deal would sove this straight off the bat. Yahoo's video audience would then swell to aproximately 119 million to to 230 million. Google no doubt is paying attention.
All things digital reported on Yahoo's 3 year strategy centerpiece of goals — called "Five Strategic Elements" :
Infuse deep personalization using science and data into every consumer and advertising experience we build.
Delight our customers with best-in-class products, iterating frequently for constant improvement.
Build for connected devices first with localized, in-context, multi-screen experiences in mind.
Power real social relationships with features that enable 1:few conversations around content.
Build a digital media ecosystem that creates a premium marketplace for advertising and content and distributes Yahoo! experiences across the Web.
[xyz-ihs snippet="Yahoo"]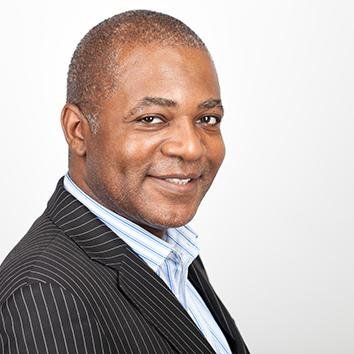 Hayden Richards is Contributor of IntelligentHQ. He specialises in finance, trading, investment, and technology, with expertise in both buy-side, sell-side. Contributing and advising various global corporations, Hayden is a thought leader, researching on global regulatory subjects, digital, social media strategies and new trends for Businesses, Capital Markets and Financial Services.
Aside from the articles, interviews and content he writes for IntelligentHQ, Hayden is also a content curator for capital markets, analytic platforms and business industry emerging trends. An avid new media explorer Hayden is driven by a passion for business development, innovation, social business, Tech Trading, payments and eCommerce. A native Trinidadian, Hayden is also a veteran, having served with the Royal Air Force Reserves for the past 10 years.
Follow Hayden on Twitter @HaydenARichards, linkedin.com/haydenhrichards and http://www.scoop.it/u/hayden-richards