World Smart Cities Leaders' Summit
World Smart Cities Forum (WSCF) hosts the World Smart Cities Leaders' Summit on the 11th and 12th of November and invite about 60 speakers from both public and private sectors to share their insights and experiences regarding smart city practice and suggest cooperation on the following topics.
World Smart Cities Leaders' Summit
1. Creating real value through Smart Cities: Establishment of Public Policy for Smart Sustainable Cities post Pandemic in line with SDGs, Carbon Neutrality, Circular Economy, and Social Impact
2. Digital Transformation, Data, Innovation, Digital Twin and Smart City Tech Sandbox
3. Global Smart City showcase
4. People-Centered Smart City Policy: Strategies to strengthen urban reconstruction and sustainability Post-pandemic, and linkage with ESG and Circular Economy
5. Reshaping technology and industry: Data, Tech, Institutions, and Trustworthy Governance: The emergence of future cities centred on data and digital transformation and the prediction of new technologies and services to be universalized.
World Smart Cities Leaders' Summit is an annual event held on-offline in May and November each year. Since it started in November 2017 by inviting 15 mayors and governors from 10 countries, it is now in its fourth year, except for 2020, when the COVID-19 Pandemic broke out.
There are large-scale events related to smart city, but if there is something different from them, the WSC Leaders' Summit aims to present a practical implementation plan based on Public Private Partnership and build a multilateral project that simultaneously engages various cities around the world in several projects.
Many organizations participate in the event, especially Department for International Trade of the United Kingdom, European Technology Chamber, citiesabc, openbusinesscouncil, cityzenith, Hanoi City Government, Ministry for Communities and Territories of Ukraine, Lviv City Council, ARK-i Labs, ARK-i Partners, XnTREE, and Billion Strong are participating as partners in the event.
Introduction of the host organization
World Smart Cities Forum (WSCF), the organizer of this event, is a non-profit company based in London, UK that is currently spreading the philosophy of people-centered smart cities in Ukraine, Vietnam, the UK and the US while implementing digital transformation with local governments. A pilot project master plan is being developed to demonstrate various technologies and services. In particular, as the core framework of smart cities in Ukraine, Vietnam, and Korea, the major themes of Smart Infrastructure, Environment & Governance, Digital Transformation, and Social Impact were established as a brownfield-type urban development project.
In addition, as a common denominator, the functions of data, AI, cloud, and blockchain are applied to the smart city theme, and based on this, a blueprint for building an innovative ecosystem where many tech startups are able to create digital contents, software, and hardware.
The program of the event is detailed on the official website below.
• https://wscf2021.eutech.org/
Also, please refer to the official site of the World Smart Cities Forum below.
• World Smart Cities Forum: https://worldsmartcities.org/
• XnTREE (Smart City Tech Sandbox): http://www.xntree.co/
• YouTube Channel: https://www.youtube.com/channel/UCb9r7vJrpq6Vq3N_rvQH19Q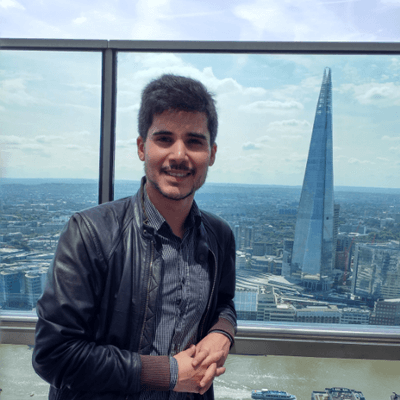 Hernaldo Turrillo is a writer and author specialised in innovation, AI, DLT, SMEs, trading, investing and new trends in technology and business. He has been working for ztudium group since 2017. He is the editor of openbusinesscouncil.org, tradersdna.com, hedgethink.com, and writes regularly for intelligenthq.com, socialmediacouncil.eu. Hernaldo was born in Spain and finally settled in London, United Kingdom, after a few years of personal growth. Hernaldo finished his Journalism bachelor degree in the University of Seville, Spain, and began working as reporter in the newspaper, Europa Sur, writing about Politics and Society. He also worked as community manager and marketing advisor in Los Barrios, Spain. Innovation, technology, politics and economy are his main interests, with special focus on new trends and ethical projects. He enjoys finding himself getting lost in words, explaining what he understands from the world and helping others. Besides a journalist, he is also a thinker and proactive in digital transformation strategies. Knowledge and ideas have no limits.