World's 100 Most Trustworthy Companies Part 4. intelligenthq
Business reputation may have begun as something of a buzzword, but companies have in recent years seen how reputation is a factor that can make or break business success. It may have been this increasing understanding of just how important reputation is to a successful business that led Forbes with the Reputation Institute to produce a list of the top 100 companies and rank their reputation according to different facets of their behaviour.
The companies that ranked the highest on this list can be argued to see reputation as something that has to be actively worked at, rather than an inconsequential set of opinions about an organisation that are built up over time. Companies are also learning that it is not acceptable to say that they are something on the basis of plans alone. Customers see through this. Henry Ford was ahead of the game on this when he once stated, "You can't build a reputation on what you are going to do". It may seem obvious but many organisations have fallen foul of this, boasting of grand plans in their Corporate Social Responsibility strategies, only to find that customers soon become cynical when they read reports of these activities not taking place, or worst, contradictory activities taking place at the same time.
Quote by Henry Ford. Intelligenthq
Customers want to buy from companies that they can trust, and trust is a core function of reputation. We now turn to reviewing the final 25 companies on the Reputation Institute's list, looking at positions 75 to 100. Companies in this section scored from 67.8 points down to 65.4 points, so it was a close run competition for different positions.
Since two companies shared the 74th spot on the list, this section starts at position 76. This spot was shared by Dupont and Airbus, each of which scored 67.8 points. At 78th position transportation companies held the spot, with Scandinavian Airlines (SAS) and Ford both scoring 67.7 points to secure the place. Sharp also shared this position with these two companies.
In the eighties, another transportation company, Quantas Airways topped the list, with 67.2 points holding position number 81, which it shared with high street retail chain Marks and Spencer. Close behind with 67 points and in 83rd position was ACER Inc. Spot number 84 was held by Abbott Laboratories with 66.9 points, and this position was also shared with Nissan Motor. Spot number 86 meanwhile was held by four different companies. All of these companies scored 66.7 points. The companies that shared this position were Mondelez International (Kraft Foods Inc), Deere & Co British Airways and Benetton.
Between 90 to 100, 12 companies were positioned by the reputation index. Topping this section was Suzuki Motor with 66.2 points, at position 90. Position 91 was held by both Air France KLM and PepsiCo, both with 66.1 points. This leaves PepsiCo approximately 40 points behind its rival The Coca Cola Company, which seems somewhat unfortunate. Meanwhile, position 93 was much coveted and four companies also tied for this spot, with 66 points each. These four companies were Bacardi, Virgin Group, Starbucks and Spanish fashion chain Zara (Inditex). With 65.7 points were both General Mills and PSA Peugeot Citroen in spot number 97. Position number 99 was taken by Fujitsu, with 65.5 points. Bringing up the rear of the top 100 companies were Lenovo and Carlsberg which tied for the position of number 100, both scoring 65.4 points.
Overall in the top 100 companies of the Reputation Institute's rankings many well known household or every day names can be seen taking the highest positions. That does not mean that reputation building is limited to large enterprises. It most certainly is not. Indeed, reputation is a facet of business that every organisation should focus on, no matter if that organisation is comprised of just one solo employee. Reputation will ultimately gain or lose companies customers and respect, and it cannot be emphasised heavily enough just how important this area is, even for start up organisations. Especially for start up organisations as gaining a poor reputation at the start will not bode well for gaining the love (and the purse strings) of potential customers. Do you know what your business reputation is? If not you might want to make it your business to find out.
World's 100 Most Trustworthy Companies Part 1
World's 100 Most Trustworthy Companies Part 2
World's 100 Most Trustworthy Companies Part 3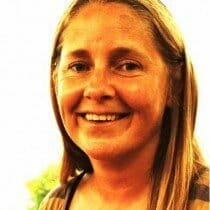 Paula Newton is a business writer, editor and management consultant with extensive experience writing and consulting for both start-ups and long established companies. She has ten years management and leadership experience gained at BSkyB in London and Viva Travel Guides in Quito, Ecuador, giving her a depth of insight into innovation in international business. With an MBA from the University of Hull and many years of experience running her own business consultancy, Paula's background allows her to connect with a diverse range of clients, including cutting edge technology and web-based start-ups but also multinationals in need of assistance. Paula has played a defining role in shaping organizational strategy for a wide range of different organizations, including for-profit, NGOs and charities. Paula has also served on the Board of Directors for the South American Explorers Club in Quito, Ecuador.