Blockchain technology and its crypto counterparts, like bitcoin, are taking the world by storm. Originally created to disrupt the financial services industry, providing solutions to the industry's inherent problems, the potential applications of Blockchain have gone far beyond financial services and are looking to disrupt almost every industry in some way or another.
Helping to drive Blockchain into the future are the amazing men and women at the forefront of this technology, making it easier to understand for the layperson, building upon its technology, developing more ways in which it can be used to solve major global issues and much more. Unfortunately, the growth of the Blockchain space has seen a similar pattern with gender bias well known to the general tech industry, with a disproportionate ratio of men to women that are involved in the industry in some way, shape or form. This is seen from female pioneers shaping the industry all the way down to everyday people getting involved in meetups, talks, education, and investing. Statistics from Coinreviews website alone show that over 2017 91.58% of visitors were male, while only 8.42% were females. However, every day we are making progress forward to change the status quo, and women are receiving more support and encouragement from men and women alike to get involved.
Whether it's through discrimination, biased advertising, lack of information, or something else there is a large gap in the female/male ratio in this space. However, while the percentage of women in comparison may be small, the noise they are making within the industry is not. Some of the most influential leaders in this space driving the development of Blockchain and increasing awareness of its potential are females. While there are too many women to mention in one post, I would like to highlight some stand-out women in the space below who are making their mark on the industry, and who you should all be following.
In no particular order…
Elizabeth Stark
Elizabeth was a Professor at Stanford and Yale where she educated college students on the future of the internet, peer to peer technology, and open source technology. With a background focusing on the integration between law and technology, she became interested in open source, decentralised protocols. Not only does she have a kick-ass name (especially if you're a Marvel fan), but she is co-founder and CEO of Lightning labs, an open source protocol layer that works with Blockchain technology and smart contracts to provide cheap, fast, private transactions at scale. She has been an influential contributor to the bitcoin community, and advises numerous startups from Blockchain, to crypto, to AI. Elizabeth is also also a fellow at Coin Center, a leading nonprofit organisation for digital currency policies. @starkness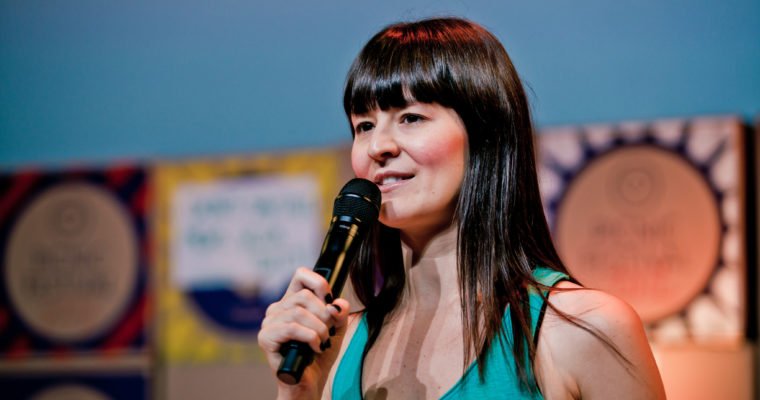 Linda Xie
Formerly a portfolio risk analyst at AIG, Linda joined Coinbase in June 2014 as Product Manager and worked with regulators on compliance for digital assets. Since then she has gone on to advise for 0x, a decentralised exchange on Ethereum tokens, and is co-founder and Managing Director at Scalar capital, an investment management firm. Linda shares her knowledge on crypto assets and investments in an easy and understandable format for readers, regardless of their level of understanding of the blockchain space. With her knowledge of crypto assets, Xie writes about various cryptocurrencies to her community in an easily digestible format. Xie is also a big advocate for getting more women into the space. @ljxie
Meltem Demirors
Investor, advisor, and advocate in the cryptocurrency and blockchain space, Meltem is the former Development Director at Blockchain advisory firm Digital Currency Group, a strategic investing firm aimed at building and supporting early stage startups in the Blockchain and crypto space through providing capital and resource. They also have 3 subsidiary companies including well-known news source site CoinDesk. Meltem is also a member of the Global Future Council on Blockchain at the World Economic Forum, whose aim is to help establish governance models within Blockchain technology. Meltem holds an MBA from the MIT Sloan School of Management, and currently lectures on Blockchain and technology at the MIT Media Lab and the University of Oxford. And if all of that wasn't enough, Meltem writes a "Leader series" on Medium, in which she interviews powerful women within the industry on their insights and expertise. @Melt_Dem
Caitlin Long
A Wall Street veteran of 22 years is just the start of Caitlin's impressive background within the finance and Blockchain space. She discovered bitcoin in 2012, and from 2016-2018 was Chairwoman and President at Blockchain startup Symbiont, a smart contracts platform using Blockchain technology in the financial industry. She has won numerous awards and recognition, among them was being named 1 of 10 business leaders changing the world through tech in 2016 by Salomon Brothers Inc, and also the 2016 Women in Finance Award for Excellence in Blockchain. Most impressively however, is that she is the co-founder of the Wyoming Blockchain Coalition, which just recently in 2018 helped pass 5 bills into law. These bills look to transform Wyoming into the Crypto Valley of Switzerland, the new hub for Blockchain innovation, and is already seeing interest from many small tech firms looking to move there. @CaitlinLong_
Perianne Boring
Perianne began her career as a legislative analyst in the US House of Representatives advising on all things finance, economics and healthcare. In 2014 she founded the Chamber of Digital Commerce, now the world's largest industry body supporting the acceptance of Blockchain technology and digital assets. The DCC work with policy makers and regulatory makers to help achieve consensus on Blockchain initiatives to drive innovation and investment in the industry forward. Within the organisation, Perianne has gone on to develop a number of key initiatives, including the Global Blockchain Forum, the Blockchain Alliance, and the Digital Assets Accounting Assortium. These initiatives are driving policies, best-practices, global interoperability and compliance as well as establishing accounting and auditing policies for digital assets. Periannes involvement in these initiatives has been paramount to the development and continued adoption of Blockchain technology, and as such is recognised as being one of the most influential people in Blockchain. @PerianneDC
Elizabeth McCauley
Elizabeth carries an impressive background, starting with various roles within the US Congress. Later, she moved to Bitcoin Magazine as a Manager of Communications before taking a role as Account Manager with BitPay. She has served as advisor to the BitGive Foundation, and sat on the Board of the Bitcoin Foundation up until March 2018. Elizabeth now heads up the Global Business Development at CoinSecure and Business Development for bridge21, two rising crypto-based companies. If that wasn't enough, she is also District Manager at Arbonne International, and sits on the board of Code to Inspire, a nonprofit dedicated to educating Afghan females on technical literacy and learning to code to improve their future career prospects. @etmccauley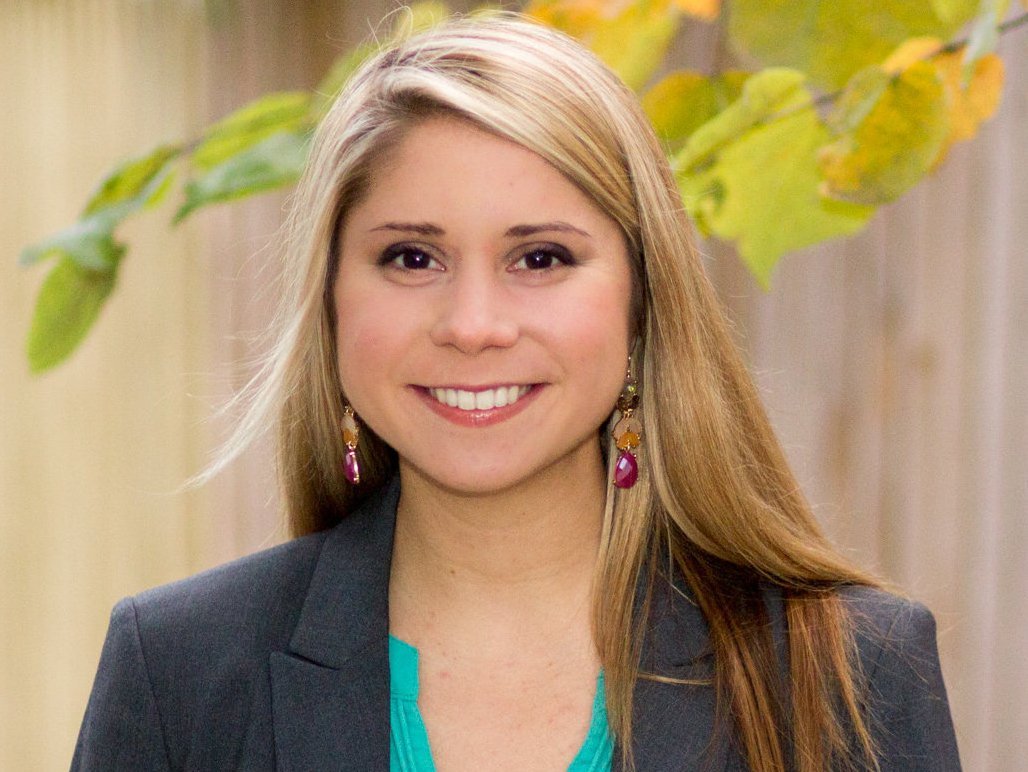 Laura Shin
Former senior editor at Forbes, and author of the ebook "The Millennial Game Plan: Career and Money Secrets To Succeed In Today's World", Laura is now an independent journalist focusing on all things blockchain, including Bitcoin, Ethereum, crypto assets, ICO's and more. She is also host of the crypto podcast series Unchained: Big Ideas From the Worlds of Blockchain and Cryptocurrency, and Unconfirmed: Insights and Analysis From the Top Minds in Crypto, in which she talks with industry leaders on their thoughts on the power of Blockchain and their input within the space. At the 2016 Blockchain Awards Laura took out 1st place for Most Insightful Journalist. She can often be found speaking or moderating at conferences and on panels on a variety of topics surrounding Blockchain, crypto, and much more. @laurashin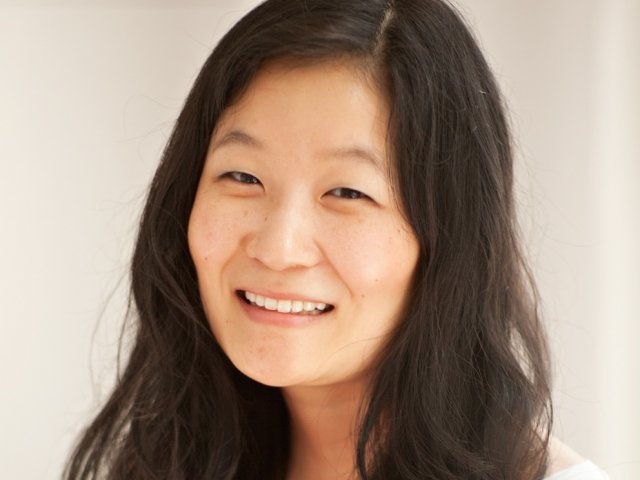 Neha Narula
Graduating from MIT with a PhD in computer science, Neha's interests were focused on distributed systems, cryptocurrencies and programmable money. She made headway as a senior software engineer at Google, developing software that allowed for immutable storage of data and secure transmission of native code through browsers. In 2016 she spoke on the future of money at a TED conference, and since then has become the Director of the Digital Currency Initiative at the MIT Media Lab, an initiative focusing on research within the Blockchain sphere and promoting innovation within it. She is also a member of the World Economic Forum's Global Futures Council on Blockchain. @neha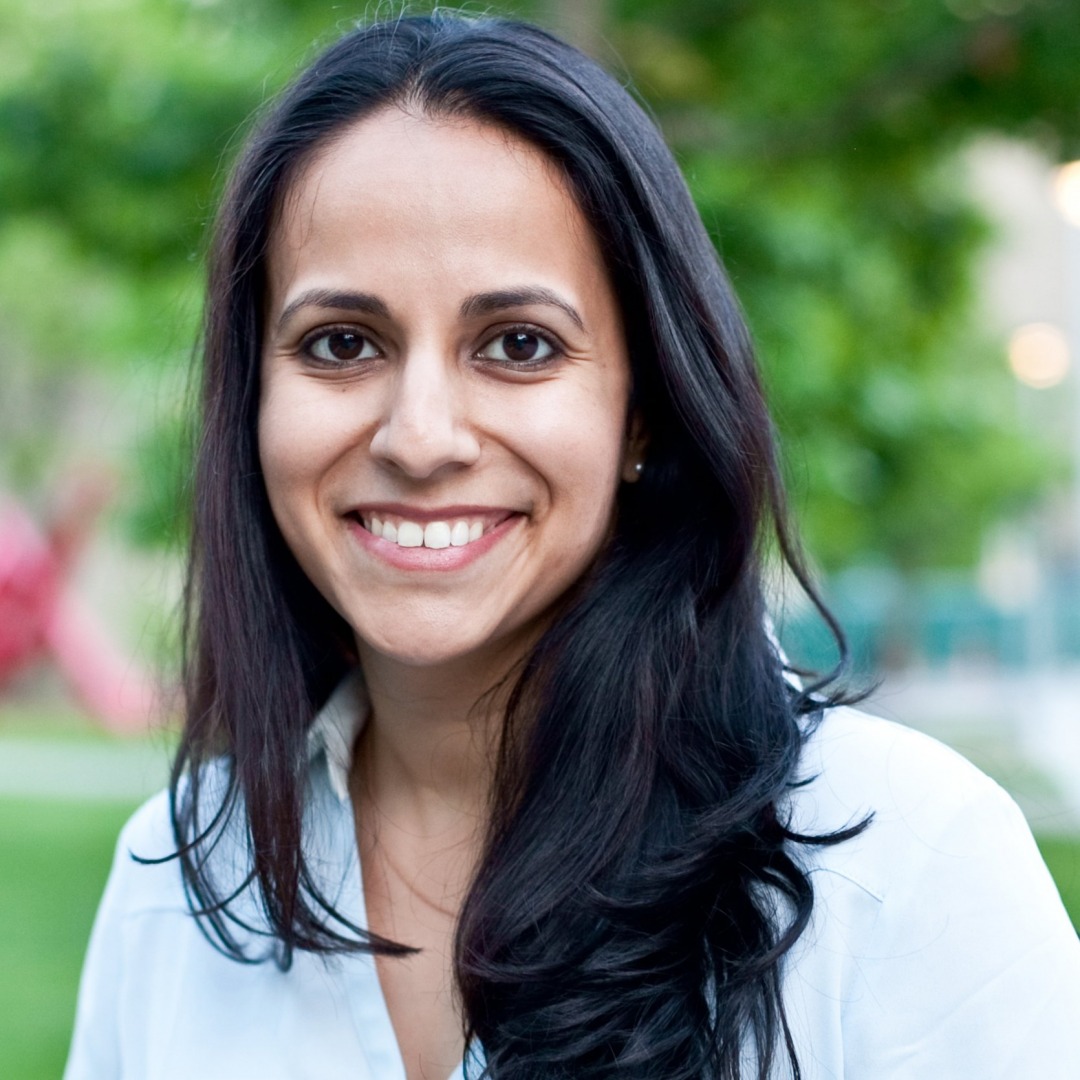 Amber Baldet
Up until April 2018 Amber was serving as Executive Director to JP Morgan's Blockchain Centre of Excellence. She has been vital in both discovering and creating synergies between the traditional banking world and the new world order that this technology offers us. She has and will continue to act as the bridge connecting these two worlds, allowing for greater adoption of this new technology while keeping with the necessities that traditional finance still offers. She was named Most Influential in Blockchain 2017 by Coindesk, and made the list at #31 in Fortune's 40 under 40 in 2017. Amber is a big advocate for inclusion and equality and is often seen at hacker conferences, having taught herself to code at only 11. She has since left JP Morgan to pursue her own venture, and we have no doubt it will drive positive growth for the Blockchain community. @AmberBaldet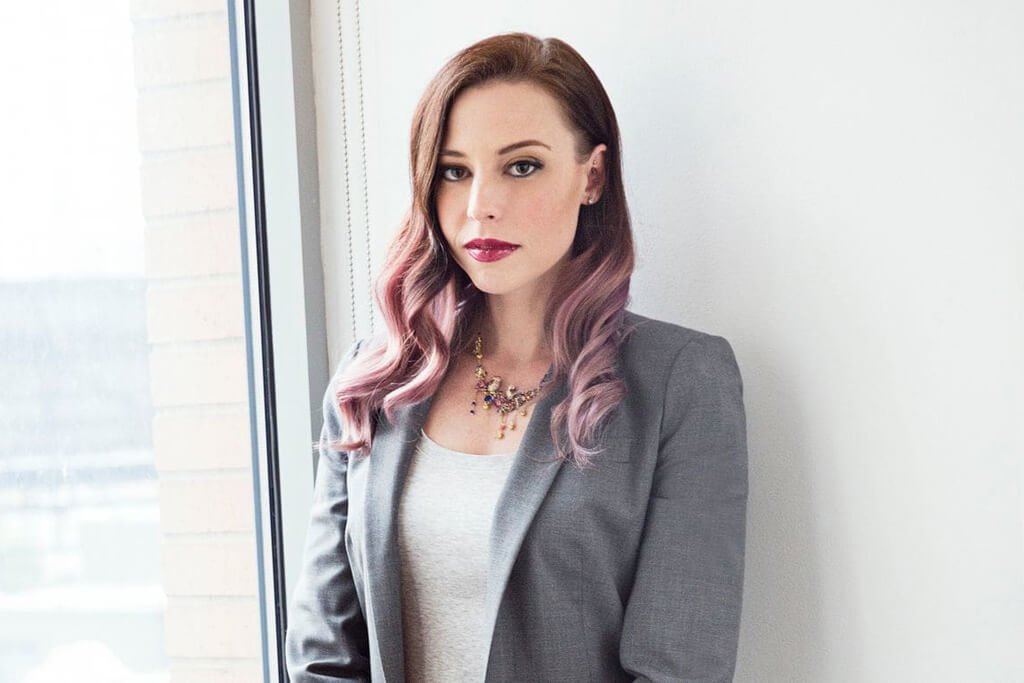 Tiffany Madison
Tiffany is an amazing all-rounder, considering herself a strategist, writer, creator, communicator, leader, and Blockchain enthusiastic among many others. Coinreivews named her in the 24 Women in Blockchain/Crypto You Should Be Following list in 2017.
Tiffany is the partner at DecentraNet, a full-service blockchain advisory and investment firm, and founded d10e, a series of conferences leading the way in decentralized technologies, the future of Blockchain, fintech, and disruptive culture. They were host of the CryptoHQ event at the World Economic Forum in Davos this year, an event I had the pleasure of attending. She has advised some amazing clients including Nano Vision, DAOstack, and Loci, and many more. @tiffanymadison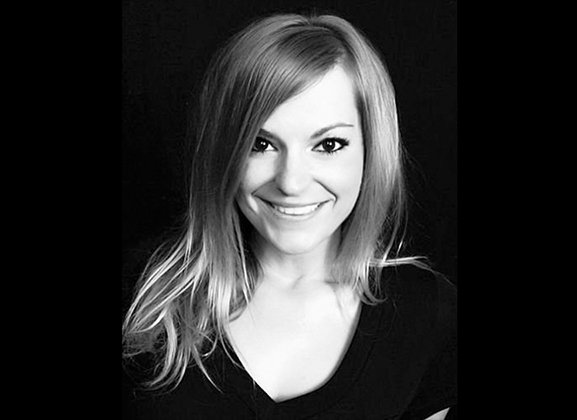 While this list is by no means exhaustive, these are a few of the many women who are contributing their expertise to the development and growth of this industry. There are many more females and groups beyond the aforementioned to that are making waves in the industry, including Rachel Wolfson, Preethi Kasireddy, Rhian Lewis, Sally Eaves, Elizabeth Rosiello and so many more. Groups including Women in Blockchain Organisation, Women in Blockchain Global, and the Women in Blockchain meetup are just a few of the groups committed to supporting and empowering women who are involved, or want to get involved in the space. Women are able to bring different objectives and angles into this space just as males who are just as influential can, and encompassing the support of both within the industry, together they will be able to lead the way and transform all the potential of blockchain into reality.
Passionate speaker, digital technology blogger, and founder of the community Tech Talk Berlin. Coffee lover and sucker for cat videos on YouTube. Lauren has been working in business development for a number of Blockchain companies, most notably Kora where she works as Chief Administrative Officer. She creates, edits, and advises on white paper content and business strategy across a number of startups, and writes about technologies leading innovation and their applications in our future.