Why Your Content Needs Relevant Images
It's probably not news to most people that content online is significantly enhanced by relevant images. As we all know to get more people to pay attention to your online content could be as easy as putting up a photo or a video with it to attract more interest. As David Hall (2015) explains, reporting for Social Media Today, visuals have been found to be instrumental in driving social media engagement, as well as getting people to share your content.
We are visually programmed for visuals
Some helpful information that you may want right up front is that 63 per cent of social media is thought to be comprised of images. Additionally, 66 per cent of updates on social media use visual content. With regard to sharing, it has been found that 50 per cent of all internet users have re-posted a photo or video that they found online. Additionally, 54 per cent of all internet users have been found to have posted an original photo or video that they personally created. All of this indicates the fact that visuals are essential to success with social media. After all, figures show that content with relevant images gets 94 per cent more views than content without images. This is the equivalent of nearly double the views of content without visuals. This has been found to occur across all of the different possible topics and categories. As well as this, those tweets that have images on Buffer get 150 per cent more retweets than the others. These are certainly fairly convincing figures in favour of becoming more visual with social media.
Why is this the case? Well, we are biologically programmed for the visual over words alone. Studies have shown that the brain is able to process imagery 60,000 times faster than it is able to deal with text. Additionally 90 per cent of the information that gets sent to our brains is visual in nature – so, we're used to dealing with the visual and we're far more effective at handling it. With this in mind it is entirely logical that visuals work best to attract people on social media websites.
How to use visuals effectively
Using visuals effectively can be improved by bearing in mind that there are nine major types of visual content. One type is eye-catching, creative photography. For this stock photos can be helpful, or pictures from Instagram. There is also video, such as videos from YouTube, Vimeo or Wistia that can be included on a post. Screenshots may also be useful to demonstrate products or workflow. Infographics are engaging and people like to read the facts and figures in this type of visual format. There is data visualisation such as charts and graphs, comics and cartoons that draw the eyes' attention and memes that are customised to fit the context. Visual note taking may also be used, as well as miscellaneous graphics that are designed to complement the content.
Color Emotion Guide
It is not just types of visuals that are important on social media. It is also how you use the visuals that counts. Images that are boring or irrelevant will be a turn off rather than drawing people in, and you should never add an image for the sake of just having an image. When selecting an image you need to be careful to not use stock photos that have already been overused, as these can also make a post less interesting. Size matters with images, and the size of the visual should be relevant to the post that is being made. To make images more interesting, one recommendation is to use grids. This allows the creation of a collage, and it can make images look more ordered and professional. You can also overlay grid images with text. Adding a consistent filter can be useful for branding, to help people recognise your products. Another very important factor to consider with imagery is the colours that you use. You need to choose fonts and colours that support your brand and that create the right feelings in the viewer. The colours need to be appropriate to the topic. There is a whole psychology about the use of colours that you can research. For example, if you want a visceral reaction, bright and bold colours will be the most effective. It is worth researching information available on how to choose the right colours in order to get the right tone across to the audience.
The conclusion is that it is important to become savvier in using images to boost your content and in this article we reviewed a few of the most important aspects you should know.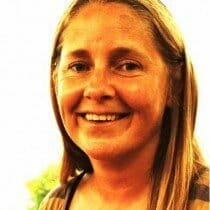 Paula Newton is a business writer, editor and management consultant with extensive experience writing and consulting for both start-ups and long established companies. She has ten years management and leadership experience gained at BSkyB in London and Viva Travel Guides in Quito, Ecuador, giving her a depth of insight into innovation in international business. With an MBA from the University of Hull and many years of experience running her own business consultancy, Paula's background allows her to connect with a diverse range of clients, including cutting edge technology and web-based start-ups but also multinationals in need of assistance. Paula has played a defining role in shaping organizational strategy for a wide range of different organizations, including for-profit, NGOs and charities. Paula has also served on the Board of Directors for the South American Explorers Club in Quito, Ecuador.