Whatsapp image Intelligenthq
Interesting and crazy times for Silicon Valley metabolism machine and therefore the entire tech and business industry. The purchase price by Facebook of WhatsApp's shows how Facebook is not afraid of risking 10% of its value in fast growing mobile social startup.
It seems it was only 11 days ago that Mark Zuckerberg floated the idea of buying WhatsApp for $19 Billion. The most Facebook CEO has ever spent at once in the past was Instagram for $1 Billion. 11 days to make a decision to spend 19 times more money than you ever spent – that is fast and big decision making. But Zuckerberg did not do it just like that. He knows the team for a long time and has been engaged with the founders. So this decision is partly well managed and somehow a strategic move to buy the best and most disruptive talent the industry has at the moment. It seems the relationship between Facebook Inc. (FB) and WhatsApp Inc. started some time back in the spring 2012 over coffee at a German bakery. And if rumours are right was consummated on Valentine's Day with chocolate-covered strawberries, after just a few days of talks.
WhatsApp Inc. is not a last year company. This venture was founded in 2009 by Americans Brian Acton and Jan Koum (also the CEO), both former employees of Yahoo! Koum, who Forbes believes owns 45% of WhatsApp is a sharp thought leader that has express strong personality in the way he want to have the app free from ads. With this acquisition Koum is suddenly now worth $6.8 billion. An American he was born and raised in a small village outside of Kiev, Ukraine.
As it looks at keeping continuous momentum, and hegemony close to the mobile and social media scene and in order to get the most disruptive and better engineer teams in the industry Facebook is massive bold when assuming a risk, gamble with WhatApp. But at the same time there is no doubt the company is embracing a new big opportunity. Mobile and social are the new digital blood of business and as at the moment it is all about keeping an audience and the best technology this bet may pay in building a continuous moment to Facebook hegemony in controlling traffic, users and the most powerful moving digital and mobile worldwide fast growing platforms.
Why Facebook likes Whatsapp graphic by Distimo
This acquisition is of course insanely high for a startup with 55 employees, and many multiples of Facebook's reported $3 billion bid for Snapchat last year. So let us look at the numbers:
WhatsApp has over 450 million monthly users in the present;
70% of whom are active on a given day;
It is adding 2 million new registered users day;
19bn – managed messages sent via WhatsApp each day
messages received via WhatsApp each day – 34bn:
WhatsApp could have become a major competitive threat to Facebook over time if it continues with the present growth levels;
The company is one of the fastest growing tech companies in startup history;
It's bigger than Twitter;
Its technology is indeed remarkable as it replaces SMS and may ultimately steal messaging volume and revenue from global wireless carriers;
Its users love the application and are getting it as it replaces various other technologies that were not so fast offering value to users wanting better wireless and messaging capacity but also cloud hosting;
The company build a flashy momentum as it hasn't spent any money on marketing and yet it has seen remarkable viral growth;
The app offers a one year free trial, subscription and after that it charges users $0.99 a year. Even the company itself describes the charge as "a nominal fee".
WhatsApp brought in $20 million in revenue last year;
Looking at the number what is impressive is that they are adding more than 1 million new registered users per day. The $19 billion valuation means Facebook is not afraid to get out of its comfort zone and believes in the next big thing to get momentum and creative and disruptive technology fast growing teams. With this bid price Facebook esteems WhatsApp is worth over $42 per user. Nevertheless it is important to look at the details of the deal: Facebook's did it best to hedge its bets. So most of the money it's paying for the company is in the form of Facebook stock. In the eventuality if we turn out to be in a terrible technology bubble and Facebook's value plummets, it won't have wasted too much on the acquisition. In total Facebook spent $4bn in cash.
This acquisition if goes ahead will be the biggest Internet deal since Time Warner's $124 billion merger with AOL in 2001, according to data compiled by Bloomberg. The accord includes an offer of $12 billion in stock, $4 billion in cash and $3 billion in restricted shares, Facebook has publicly disclosed.
But what is this amount worth in the global equity market? Put into perspective, it is 3.5% of Google's value and 10% of Facebook's value. Looking at major global established companies that have market caps under $19 billion we find a list that includes: United Continental, American Airlines, Ralph Lauren, Marriot International, Campbell Soup, Coach, and Tyson Foods.
However, Facebook is not doing a blind gamble it indeed buying a company that is already profitable. Among Silicon Valley internet startups, it's kind of notable that WhatsApp is actually very well managed and profitable. its business model however is of course not through the normal monetizing avenues that we would see. WhatsApp has also been very careful in the way it has been building its momentum and user engagement.
The WhatsApp platform doesn't show ads and unlike other large messaging services it hasn't built out a platform on which users can play games or purchase digital goods. Instead, it charges a $1 annual subscription after one free year.
Facebook Market value at the moment source Bloomberg
Facebook stock value is down slightly in after-hours trading. It's unclear how the market will react to this transaction: but independent of being a a shrewd buy or a desperate move to buy up a competitor and address its "youth problem"? Facebook shows that is fast moving and wants to be close the web biggest growing properties.
Independent of the craziness of the money amounts involved there is no doubt that this acquisition shows that Mark Zuckerberg is bold, fast deciding and not waiting for comfort zones for its decision making managing Facebook. This has proved so far its positive and massive power mark in a technology disruptive world changing and mutating the global economy faster than any other time in history.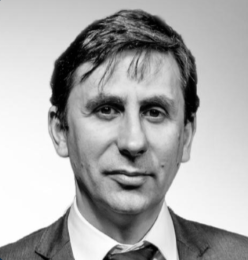 Dinis Guarda is an author, academic, influencer, serial entrepreneur, and leader in 4IR, AI, Fintech, digital transformation, and Blockchain. Dinis has created various companies such as Ztudium tech platform; founder of global digital platform directory openbusinesscouncil.org; digital transformation platform to empower, guide and index cities citiesabc.com and fashion technology platform fashionabc.org. He is also the publisher of intelligenthq.com, hedgethink.com and tradersdna.com. He has been working with the likes of UN / UNITAR, UNESCO, European Space Agency, Davos WEF, Philips, Saxo Bank, Mastercard, Barclays, and governments all over the world.
With over two decades of experience in international business, C-level positions, and digital transformation, Dinis has worked with new tech, cryptocurrencies, driven ICOs, regulation, compliance, and legal international processes, and has created a bank, and been involved in the inception of some of the top 100 digital currencies.
He creates and helps build ventures focused on global growth, 360 digital strategies, sustainable innovation, Blockchain, Fintech, AI and new emerging business models such as ICOs / tokenomics.
Dinis is the founder/CEO of ztudium that manages blocksdna / lifesdna. These products and platforms offer multiple AI P2P, fintech, blockchain, search engine and PaaS solutions in consumer wellness healthcare and life style with a global team of experts and universities.
He is the founder of coinsdna a new swiss regulated, Swiss based, institutional grade token and cryptocurrencies blockchain exchange. He is founder of DragonBloc a blockchain, AI, Fintech fund and co-founder of Freedomee project.
Dinis is the author of various books. He has published different books such "4IR AI Blockchain Fintech IoT Reinventing a Nation", "How Businesses and Governments can Prosper with Fintech, Blockchain and AI?", also the bigger case study and book (400 pages) "Blockchain, AI and Crypto Economics – The Next Tsunami?" last the "Tokenomics and ICOs – How to be good at the new digital world of finance / Crypto" was launched in 2018.
Some of the companies Dinis created or has been involved have reached over 1 USD billions in valuation. Dinis has advised and was responsible for some top financial organisations, 100 cryptocurrencies worldwide and Fortune 500 companies.
Dinis is involved as a strategist, board member and advisor with the payments, lifestyle, blockchain reward community app Glance technologies, for whom he built the blockchain messaging / payment / loyalty software Blockimpact, the seminal Hyperloop Transportations project, Kora, and blockchain cybersecurity Privus.
He is listed in various global fintech, blockchain, AI, social media industry top lists as an influencer in position top 10/20 within 100 rankings: such as Top People In Blockchain | Cointelegraph https://top.cointelegraph.com/ and https://cryptoweekly.co/100/ .
Between 2014 and 2015 he was involved in creating a fabbanking.com a digital bank between Asia and Africa as Chief Commercial Officer and Marketing Officer responsible for all legal, tech and business development. Between 2009 and 2010 he was the founder of one of the world first fintech, social trading platforms tradingfloor.com for Saxo Bank.
He is a shareholder of the fintech social money transfer app Moneymailme and math edutech gamification children's app Gozoa.
He has been a lecturer at Copenhagen Business School, Groupe INSEEC/Monaco University and other leading world universities.