What's the new role of PR and ATL marketing in an SEO focused world?
Guest Post by Deepesh Patel
PR and Above The Line (ATL) marketing has come a long since the good old days of print and publications, which were predominant forms of readership and reach before mobile, tablet and web captured more audience than ever before.
We spoke to James Sinclair, Marketing Manager at Trade Finance Global who explains this in more detail.
Public relations, often also referred to as media relations and traditional (print) media has been in the firing line in many industries as companies focus on return on investment (ROI) and often articles in the press are difficult to match with ROI and are seen as incumbents in the media space when we compare to arising channels such as sponsored content, generic Pay per click advertising, and prospecting similar audiences online.
Can PR compete with Search Engine Optimisation?
In today's world, we at Trade Finance Global recognise the crucial role PR holds in above the line advertising and brand awareness, and there are certainly good ways of measuring ROI with and without coverage in the press. TV, print and publication are still incredibly important and pay a huge role in daily media activity, according to the Digital Day OFCOM report.
We'll go onto this later, but firstly, we need to recognise the fundamental shift and focus on PR to also consider (and learn from SEO), in order to maintain it's budget within organisations, and deliver measurable ROI.
How can PR help SEO?
A thorough understanding of brand keywords and non-brand keywords when talking to the press (journalists, influential social media celebrities and online bloggers or vloggers) can still help boost the organic ranking of a site. Here are some things we've learned as part of our brand and acquisition strategy
1. The link isn't the only silver lining
Even if brand keywords do not link or directly boost SEO value to a particular page or link, there's plenty of anecdotal evidence to suggest that non-linked mentions of brand keywords on high domain-authority sites is still taking into consideration by Google's rank algorithm. (Neil Patel and O2 Creative both have good examples of how mentions can improve SEO ranking here.)
2. Social media mentions can boost SEO
Having a big brand or influencer tweeting your hashtag as a result of an influential article or in press can have a substantial impact on search ranking. In the last few years, search engines have been paying much more attention to Twitter and Facebook following and mentions – which makes a brand or website seem 'more real' and 'relevant' to customers (and traffic). Furthermore, with social media eating up share of acquisition slowly but surely, a tweet mentioning coverage of your article could bring you qualified traffic. Ultimately, if the companies end goal is increased revenue, then who cares about SEO ranking if you're getting highly qualified (and super targeted) traffic to your site which is converting?
Search Engine Watch recently did a study on how social signals affect ranking.
3. Brand awareness = more coverage = more links
Some markets and sectors are actually quite small. It's likely that if you're a niche seller of furniture, your customers will regularly read a select bunch of furniture blogs, follow a few influencers in that space, and probably read a certain section of a magazine. If you're seen externally as the expert or face in your sector, you may be asked to contribute to other articles and guides, which could help you boost your organic visibility and ranking.
At TFG, we call this the halo effect. Any basic quantitative analysis can see the halo effect of one post having X traffic which leads to Y incremental posts and and increased X x Y traffic.
So how can a PR Manager make a dent in their company and justify PR spend and budget as a way of also demonstrating positive ROI?
1. Rewrite and redefine PR
At TFG, PR=SEO and SEO=PR. They overlap and require each other.
2. Turn on and off brand advertising
Often with TV, and short bursts of PR spend (such as a tube or newspaper campaign) it's easy to segment organic traffic by location, and even guess % of traffic increase through brand terms when a campaign is going on. We spoke to a popular furniture e-tailer who could measure spikes of traffic at certain time intervals according to their TV ads, and attribute revenue to that traffic to demonstrate ROI. To put TV into perspective, TV marketing still contributes to around 42% of global marketing spend, according to a recent report from Carat.
A recent study from the The Video Advertising Bureau (VAB), released a study that showed a direct correlation between TV advertising and website traffic. Using 125 brands across six categories showed that 82% of brands showed a direct correlation between television advertising and website traffic.
To go another level, specific coupons which are present on certain blogs, sites and newspapers could be tracked on an e-commerce or retail funnel to see real £ in £ out data.
3. Think about PR and the companies strategy
PR isn't just SEO or brand awareness. PR helps define the companies strategy, how new partnerships are built and how to talk about new or existing products. When PR is inextricably linked to the core strategy of the company, stakeholders and influencers really will see it as a core business function which ultimately helps define SEO, Marketing, Comms and external relations.
"It's not the death of PR – we believe it's the rebirth."
If anything, right now is probably the most exciting time to be in the dynamic, fast paced world of PR, where the winning businesses are putting the customer at the centre of their business and the value of a product or service is being communicated very well. PR is a crucial function of a business, in our opinion, encompassing not just SEO but a bunch of different functions within the business.
If approached correctly from both internally and externally, PR can prove invaluable and a key element towards building or growing a high enterprise business.
To this conclusion, I'd like to leave you with an example I was very fond of, a true example of the interdisciplinary PR / SEO / strategic approach led by British Airways. They say we're flashed with around 20,000 marketing messages a day, and most of this is noise, at best, we'd probably remember just a couple of ads per day. So new advertising platforms and innovating marketing is key to sticking out, whether that be offline, online, or both. We loved how British Airways used programmatic buying for some of their ads, which means they didn't actually as much for displaying the ad, used tonnes of technology to advertise on a large billboard in Lyons during Grand Prix, see the following video: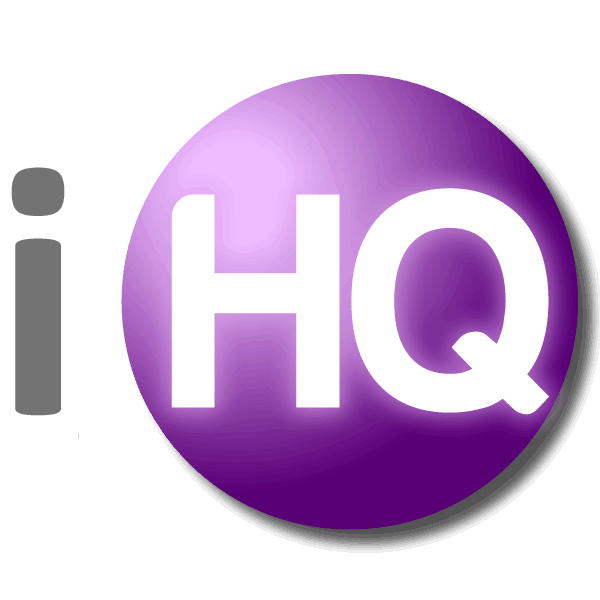 IntelligentHQ Your New Business Network.
IntelligentHQ is a Business network and an expert source for finance, capital markets and intelligence for thousands of global business professionals, startups, and companies.
We exist at the point of intersection between technology, social media, finance and innovation.
IntelligentHQ leverages innovation and scale of social digital technology, analytics, news and distribution to create an unparalleled, full digital medium and social business network spectrum.
IntelligentHQ is working hard, to become a trusted, and indispensable source of business news and analytics, within financial services and its associated supply chains and ecosystems.