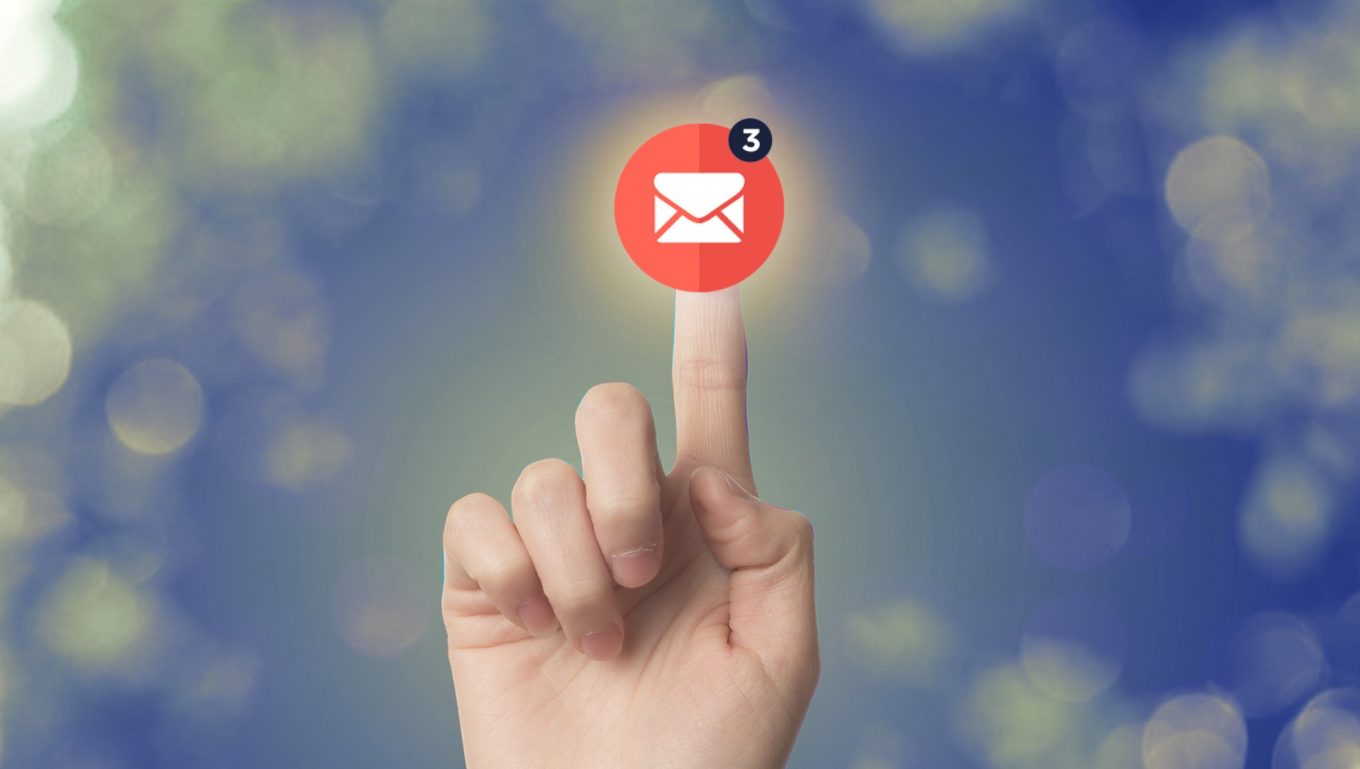 Email for business has come a long way in the past decade or two. Today, you can run a highly targeted and personalized email campaign almost completely passively.
The technology necessary to run such campaigns has been available to us for some time now. The next decade is going to see a lot of innovation that will make emails a lot more engaging and profitable.
Fortunately, most of the plumbing necessary to make this happen is already available to us. Some of what we discuss here is already in use by organizations. The next few years will see the mainstreaming of these features. 
Dynamic drip campaigns
Drip campaigns typically work like this – you publish a series of static content that is scheduled to be delivered to any new subscriber over a period of several days or weeks.
While the content is static, they are often personalized with subscriber-specific information. Marketers also typically interject their drip campaigns with season-specific blasts that are sent to all subscribers at once.
For example, you may receive a New Years' discount offer regardless of whether you are a new subscriber or not.
But that's the extent of innovation that has existed in this category so far. 
However, we are going to see a spate of marketers who are going to make drip campaigns dynamic. 
This is possible with the help of tech that has existed with us for decades – RSS feed.
Modern-day RSS feed generators can be integrated into your email messages. This means that as the content on your source changes, the content on the email changes too. 
The possibilities are endless –  you could make your static drip campaigns more dynamic by including the latest industry news or commodity prices in the message. This increases content relevancy which, in turn, impacts conversions.
Call integration
In many industries, business still happens primarily over a phone call or in person. Local businesses are a good example of this, and so are industries like insurance, banking, and healthcare.
Email marketing in such industries is mainly to share the latest offers or promos. 
Typically, these email campaigns have a CTA that takes the subscriber to a landing page where they are asked to call a phone number to make a booking or to avail of the offer. 
There is a lot of friction in the process, and as you would expect, conversions drop due to this.
Some businesses tend to bring down friction by advertising the number directly on the email, but that's the extent of it. 
There is a better way to do this, and you are going to see more of it in the next few years – email integrated IVR. 
This is how it works – users checking their messages on their smartphones will see a CTA that will take the user to an IVR that gathers all the key details about the user automatically and pass it to the right agent. 
The CTA itself can be dynamically populated with key parameters that you have about the recipient – their name, age, location, etc. The location can also be dynamically pulled from the caller ID of the subscriber. All this information will be passed on when you tap the CTA. 
This is especially useful to nationwide insurance and banking companies that can use this information to route your call to the right agent from within your city.
Interactive persona builders
The Call-To-Action (CTA) as we know it might change soon. Subscribers would no longer have to click through to a landing page to take action. Soon, they may be able to tap and perform the rest of the action from within the email window itself. 
It's going to be a while before this will be used for payment processing. There are a bunch of security issues that come with integrating a payment gateway inside a third party window like email. 
You may however start seeing different types of interactive content within emails that are aimed at building the buyer persona.
For instance, a banking mailer might contain an EMI calculator within the email – the subscriber simply has to enter their details and view their EMI or savings right inside the email. 
Or, a pet owners' email newsletter may have a quiz about your dog's personality type. 
Such interactive content increase engagement. More importantly, they nudge the subscriber to provide critical pieces of information about themselves that will help the marketer build a more sophisticated persona. 
This can be used to build better segmentation and produce more targeted content for the subscriber.
Better analytics
Email marketing analytics has been getting more and more sophisticated by the day. And this is a linear progression that will continue in its path. 
Two things will see a noticeable change – crowd pooled analytics, and dynamic testing.
You no longer have to come up with different variants to test your message. You could, perhaps, produce one variant and the email marketing tool will produce hundreds of different variants based on what has worked for others in the industry or overall. 
This could be changes applied to the tone of your message, synonyms, CTA message, template design, time of delivery, and so on. You may either hand-pick a few templates from this pool and test them – or let the marketing tool do its thing and find what works. 
We are going to see a lot more catchy subject lines and text that convert as a result. 
This is an article provided by our partners' network. It does not reflect the views or opinions of our editorial team and management.

Founder Dinis Guarda
IntelligentHQ Your New Business Network.
IntelligentHQ is a Business network and an expert source for finance, capital markets and intelligence for thousands of global business professionals, startups, and companies.
We exist at the point of intersection between technology, social media, finance and innovation.
IntelligentHQ leverages innovation and scale of social digital technology, analytics, news and distribution to create an unparalleled, full digital medium and social business network spectrum.
IntelligentHQ is working hard, to become a trusted, and indispensable source of business news and analytics, within financial services and its associated supply chains and ecosystems.