I dont usually report on happenings in the gossip columns, but it is hard to ignore the recent misadventures of Billionare Oprah Winfrey and that swiss handbag incident. Contained within the incident, is a textbook case of bad customer service and the inevitable social media fallout, which can affect your brand. (Its still trending on twitter)  In case you missed it here is what happened in Oprah's own words, via the International Business Times:
I was in Zurich the other day, in a store whose name I will not mention. I didn't have my eyelashes on, but I was in full Oprah Winfrey gear. I had my little Donna Karan skirt and my little sandals. But obviously, the Oprah Winfrey Show is not shown in Zurich. I go into a store and I say to the woman, 'Excuse me, may I see the bag right above your head?' and she says to me, 'No. It's too expensive.'
So, it would appear, that one of the world's richest women valued at over 2.9 billion dollars, was refused three times the opportunity to examine and purchase a 37 thousand dollar Tom Ford handbag. Opera has a huge online following, and once she decided to tweet about the incident, the swiss were put to the test in terms of damage control. The resulting news and social media backlash for the boutique involved and Switzerland itself was negative; the guardian is reporting that the country's tourism board has apologized to her and explosive negative commentary from Media outlets, and social media like Facebook, Twitter have been flooding in.
Barbara Ling of Lingstar a marketing innovator, is not surprised by that rapid negative publicity fallout. "Anything that touches on deeply personal values (racism, gender equality, lifestyle, health, etc.) will quickly mushroom into a gargantuan social media unconscious event," she commented. "In other words, it will either become a social media dream or in this particular case…the ultimate social media brand reputation management nightmare."
This wake up call, provides a powerful opportunity for businesses regarding their reputation management process. Not every business has a plan in place and for those who don't know where to start, Barbara suggests the following simple precautions businesses can implement today.
First, begin to track your brand's mention on news alert services like Talkwalker or Google News. These free services will automatically alert social media/brand managers whenever their business shows up in news sites, blogs and other Internet properties. Second, track your brand's mention on Facebook and Twitter and Tumblr via hashtags. This will provide social media/brand managers an early alert to either positive or negative mentions online and give them an edge in quick response. To do this, simply visit the social network's search feature and append a "#" in front of the brand name like #oprah or #toysrus or #sears . Save that search for future reference.
Finally, companies need to educate their sales force on how to increase positive customer care experiences. Today's wealthy influencers might not dress like Wall Street executives but they certainly have the media clout to alert the world as to their shopping experiences and brand interactions. Sales personnel need to be sensitive to the notion that every reaction they offer can be immediately broadcasted online, positive OR negative. "Bad news travels faster than good news," Barbara said.
"Fast Company reports that the typical customer tells an average of 16 other people about a poor service experience, but only tells nine about the good ones. Add to that the power of social media gives to sharing personal consumer experiences, and it simply makes good business sense for businesses to proactively protect their brand reputation online.
image credit: By vargas2040, Cropped by OsamaK [CC-BY-SA-2.0 , via Wikimedia Commons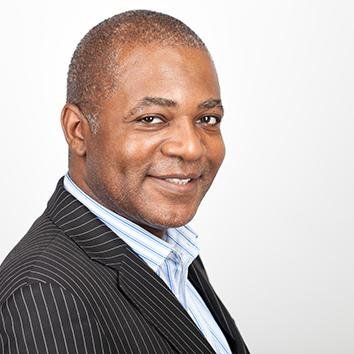 Hayden Richards is Contributor of IntelligentHQ. He specialises in finance, trading, investment, and technology, with expertise in both buy-side, sell-side. Contributing and advising various global corporations, Hayden is a thought leader, researching on global regulatory subjects, digital, social media strategies and new trends for Businesses, Capital Markets and Financial Services.
Aside from the articles, interviews and content he writes for IntelligentHQ, Hayden is also a content curator for capital markets, analytic platforms and business industry emerging trends. An avid new media explorer Hayden is driven by a passion for business development, innovation, social business, Tech Trading, payments and eCommerce. A native Trinidadian, Hayden is also a veteran, having served with the Royal Air Force Reserves for the past 10 years.
Follow Hayden on Twitter @HaydenARichards, linkedin.com/haydenhrichards and http://www.scoop.it/u/hayden-richards