New Library in Birmingham
Article written by Maria Fonseca and Paula Newton
The speed of change is extremely fast, and one type of organisation that the digital revolution has affected arguably even more than many others, is libraries. With new types of electronic readers, as well as content being available online rather than in hard copy version, libraries have the capacity to be able to transform considerably. Perhaps technology could even make libraries obsolete. But are libraries adapting for the future? The answer to this question is yes. The ways libraries are adapting to the future is by embracing innovation, which can teach valuable lessons to social businesses. In this article we will review how academic libraries can renew themselves by embracing technology, how a public library located in the Netherlands used marketing and retailing techniques to attract massive amounts of public, and how some libraries decided to transform themselves into Fabrication Laboratories, helping the general public willing to participate in the Makers Movement.
Academic Libraries as an engaging space 
Writing for Fast Coexist, Brad Lukanic reviews the ways in which academic libraries are adapting for what lies ahead. Indeed, Lukanic explains that libraries at academic institutions are finding ways to refresh what they do and how they do it to meet the needs of the people that use them and to embrace new technology. In academic settings perhaps more than in any other, libraries encourage creativity and innovation, as well as collaboration to enhance learning for all. Lukanic explains how people thought that with the arrival of the Internet and the digitisation of print that libraries would simply disappear and become pointless places, but in fact academic institutions are taking the changes as an opportunity to form into "intellectual centres… catalysts for discovery, learning, collaboration and scholarly breakthroughs." However, it is Lukanic's belief that libraries cannot do this in a homogenous way. Rather, he believes that academic institutions need to come up with their own vision for learning in the future and how the library should support academia.
Hunt Library, NCSU
Aligned with some of the points already mentioned above, Lukanic suggests that libraries need to have places within them to "engage". In the future, he says these spaces will be needed to encourage breakthroughs and advances. Meetings, presentations and simply casual collaboration need to be encouraged in the library of the future. This is a different paradigm from the quiet, somewhat staid view of the library of the past, which was a place of silence and individual study, and it is both an interesting and innovative concept. Again, Lukanic is eager to express that each university has to consider its own needs in this regard.
Some may have a greater need for these types of engagement spaces than others, depending on the goals of each academic institution. It is a common belief of many that technology should be embraced in every aspect of libraries.  89% of college students already use smartphones as well as laptops and tablets. In Lukanic view this means that libraries need to be able to adapt to embrace these different types of technology and to allow students to be able to take on board different kinds of learning opportunities allowing them to access all kinds of information networks. It is additionally argued by Lukanic that students need to not only be able to access this information, but also to be able to create and disseminate knowledge with ease as well. This is quite an innovative idea, especially given that libraries of the past most certainly would have frowned on the use of telephones in the library.
Flexibility is another important component of academic libraries of the future according to Lukanic. In particular, as he rightly suggests, libraries need to be able to effectively handle any future changes not just of technology, but also of pedagogy. To be able to properly meet the needs of student learning this will be essential. It will not just be about current needs but what people will want in ten or twenty years' time, and how these needs can best be met. Involving students and staff in helping to design the libraries of the future will be helpful in best understanding needs and providing libraries that offer the range of services that are necessary for the future.
Adopting Retail Design In The Public Library – The Nieuwe Bibliotheek
Almere, a town in Netherlands, decided to solve the problem of declining visitors of the town's library by  doing something quite innovative. Having researched what were the needs and desires of a new type of  library users,  in 2010, Almere opened the Nieuwe Bibliotheek, a very social space that adopted the looks of a bookstore more than a library. The New Library was designed by exploring retail and merchandising design concepts. Some of the methods adopted were to display books face-out to catch the eye of browsers,  and to train staff members in marketing and customer service techniques. The library is also a Seats2meet (S2M) location where patrons are empowered to help one another in exchange for free, permanent, co-working space, and they utilize the S2M Serendipity Machine to connect library users in real-time. The space has a nice reading garden, a cosy coffee shop, and hosts an extensive events and music program, a gaming facility, a reading garden and more. The New Library was a major success with a usage with over 100,000 visitors in the first two months. It is now considered one of the most innovative libraries in the world.
The New Library in Almere
Exeter Fab Lab
Some say that libraries will transform themselves into Makers Workshops sooner or later. The first public library based Fab Lab in the UK just opened six months ago in Exeter. The UK's first Fab Lab, is based at the newly refurbished Exeter Library.  The Fab Lab, or fabrication laboratory, is a low-cost digital workshop equipped with laser-cutters, 3D printers and scanners, Computer Numerical Control (computer controlled) router, 3D milling machines, electronics bench and programming and design tools. Users of Fab Labs can  "make almost anything" by attending workshops at the Fab labs, or just developing their own projects.
Fab Lab Exeter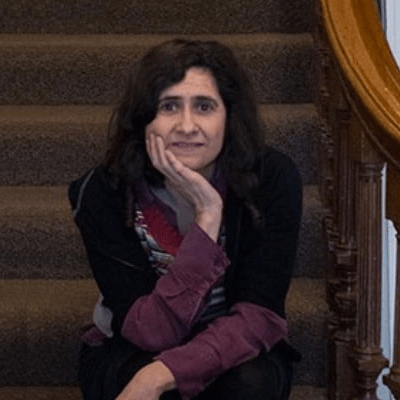 Maria Fonseca is the Editor and Infographic Artist for IntelligentHQ. She is also a thought leader writing about social innovation, sharing economy, social business, and the commons. Aside her work for IntelligentHQ, Maria Fonseca is a visual artist and filmmaker that has exhibited widely in international events such as Manifesta 5, Sao Paulo Biennial, Photo Espana, Moderna Museet in Stockholm, Joshibi University and many others. She concluded her PhD on essayistic filmmaking , taken at University of Westminster in London and is preparing her post doc that will explore the links between creativity and the sharing economy.