Transition Network : Reinventing The Economy For A More Sustainable Planet
Reinventing The Economy For A More Sustainable Planet
The Transition Network is a international movement that seeks to drive transition in the economy so that we live more sustainable lives. It has set itself a role of inspiring, encouraging, connecting with, supporting and training communities as they self-organise around the Transition model. That models thrives for an economy that can transition from a oil dependency to local resilience. As such, the initiatives that these organisations focus on are those that build resilience while reducing carbon dioxide emissions into the atmosphere. As the Transition Network puts it:
"Ultimately it's about creating a healthy human culture, one that meets our needs for community, livelihoods and fun."
To achieve its goals the Transition Network has a blog, runs webinars, runs events and conferences and also offers training. The transition network published a handbook that can be accessed online.   The movement offers to help anyone around the world through its support of transition. To achieve all of this its small team of 10 employees drives daily activities out of its office in Totnes.
The Transition Network has a vision of the future within which people work together to identify approaches that lead them to be able to live relying a lot less heavily on fossil fuels and over-exploitation of the world's resources. This means cutting back on carbon emissions and building stronger communities to increase wellbeing. There are four roles that the organisation has set itself in its attempts to achieve this. The first of the four is maintaining an "up to date description of the transition story". This documents all the details of what transition is. The second is spreading transition worldwide. In this role there is a focus on making sure that more people around the world have access to information on transition. This is achieved by supporting the formation of national hubs, so that people can start these initiatives in their countries for themselves. The third role is the coordinating and supporting of the network of the National Hubs, which includes helping them to become part of a worldwide learning network and take collective action. The fourth role, perhaps unsurprisingly is acting as the National Hub for the UK.
The transition network produced two amazing films, explaining all admirable work they were able to do. These can be seen fully on youtube.
As explained by the Transition Network, the Transition movement has been building up support to create awareness of climate change and peak oil issues through a range of different projects. Financial resources are limited for the organisation which makes its activities challenging to achieve, though a lack of money is not dampening the passion for transition. Indeed, the organisation has set itself some lofty goals over the next three years. One expected strategic outcome is that people within the network and beyond it hear a consistent and compelling story of transition that leads them to act, connect and experiment. The second is that people involved in transition can get the information, tools, skills, training and support that they need and when they need it. The third is to encourage more people to develop livelihoods that focus on wellbeing, community resilience and social justice but which also respect the limits of resources available. It is hoped that a fourth outcome will be that transition initiatives demonstrate the levels of change they can drive in their own communities. A fifth outcome is that the movement spreads and develops internationally. The final desired strategic outcome is a healthy and creative organisational culture.
In seeking to achieve its goals, the Transition Network has put in place principles that it will abide by. The organisation will focus on respecting resource limits to reduce the damage that is being done to the world. It will also promote inclusivity and social justice for all. It will pay attention to balance so that people feel less pressurised and stressed. It will emphasise learning and experimentation throughout its network and it will freely share ideas and power throughout its grassroots. Looking for synergies and collaborating will also be an area of focus so that effective partnerships may be built with other organisations that seek to bring about positive change. Of course positive change is best driven by positive visioning and creativity and this is also an important principle of the Transition Network. It is too early to tell if the Transition Network will achieve its goals, but principles like these are certainly admirable.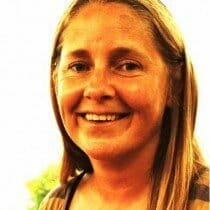 Paula Newton is a business writer, editor and management consultant with extensive experience writing and consulting for both start-ups and long established companies. She has ten years management and leadership experience gained at BSkyB in London and Viva Travel Guides in Quito, Ecuador, giving her a depth of insight into innovation in international business. With an MBA from the University of Hull and many years of experience running her own business consultancy, Paula's background allows her to connect with a diverse range of clients, including cutting edge technology and web-based start-ups but also multinationals in need of assistance. Paula has played a defining role in shaping organizational strategy for a wide range of different organizations, including for-profit, NGOs and charities. Paula has also served on the Board of Directors for the South American Explorers Club in Quito, Ecuador.