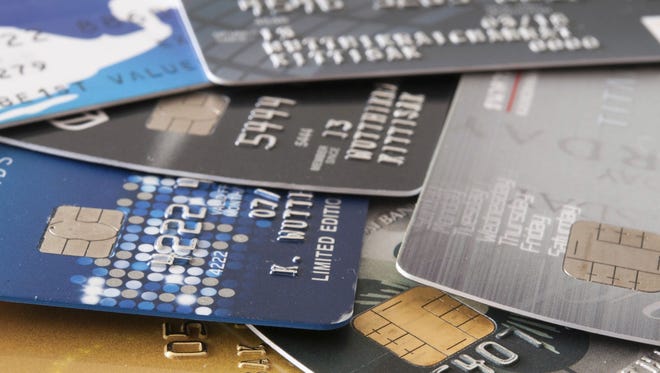 Whether you own your own business or want to protect your finances as an individual, it's essential to guard your bank accounts beforehand. Identity theft that targets credit cards accounts for 80% of frauds of this kind.   
There are various ways criminals can exploit even the most limited information on the card available to them. Credit card cracking is one way cybercriminals can access your bank account and damage both your finances and well-being.  
Keep reading to find out everything you need to know to stop it from happening to you. 
What is Credit Card Cracking?
Card cracking refers to using bots to "crack" or guess the missing information about your card. To crack the data using this technique, criminals need some data off of your card to begin with. 
This is usually a viable option for hackers as some of the information written on your credit card is relatively easy to get. For example, it's easy to get your Private Account Number (PAN) and birth name. 
Moreover, it's easy to guess the rest since the number of the combination is limited. Once a criminal has your PAN, guessing the CVV, expiration date, and your zip code is also manageable since they have fewer digits.  
Cybercriminals utilize bots to fill in the information gaps by attempting to make smaller purchases. That is to say, a large number of orders are simultaneously placed via a variety of e-commerce websites.  
Preventing Credit Card Cracking 
Besides not sending anyone a photo of your credit card, to be able to keep the information found on your card safe, it's useful to know where criminals can get your card number (PAN).  
For instance, your PAN can be obtained from the list of PANs offered on the dark web. Identity Theft Protection programs have free alternatives that send you biannual credit card reports.
As for online-based businesses that are sooner or later likely to be targets of cyberattacks, it's necessary to employ advanced security measures provided by cybersecurity companies.  
More complex measures suitable for companies include browser validation and web analysis tracking suspicious bots.  
Another way your information can get into the wrong hands is by having your workers in places like restaurants, banks, or retail giving it away. Paying by cash can help with that, and even though it is not highly likely to happen, it's good to have in mind. 
Shopping by using your credit card could also be dangerous if the store's POS machine has been tampered with. Namely, criminals can use data-collecting chips to crack cards. 
Stores are therefore advised to check their POS machines regularly to identify any loose wires or differences in the casing. 
A frequent scam to get your credit card information involves calls from seemingly authorized and trusted sources. Remember, do not give anyone your card data via mobile phone or email.  
More than Financial Damage 
Before we move on to the conclusion, it's essential to address that card cracking impacts the victim's life not only financially but socially, psychologically, and physically as well.  
Identity theft is often the result of Credit Card Cracking can affect your health and social status. Research shows that victims of identity fraud cases suffer psychological distress following the attack. 
Symptoms and their lasting impact largely depend on whether the identity theft case is resolved. If the case is still active, there is a greater chance for lingering signs of emotional and physical distress. 
Long-lasting symptoms, even if the financial damage is not great, can translate to post-traumatic stress. 
Knowing that criminals have personal information that can lead them directly to one's workplace and home, but also the fear of the chance of reoccurring identity theft fraud has been the primary source of distress for victims.  
Online companies whose sites are used for card cracking can also experience significant damage. Business can easily lose their reputations as well as be harmed financially when customers deter from using their site.  
Conclusion 
Credit card cracking is a serious offense that can affect the victim for a lifetime. Namely, it can impact victim's social status and even leave them with post-traumatic stress as well and physical symptoms of distress. 
Therefore, it's crucial to protect your credit cards before such a cyberattack occurs. To do so, it's advisable not to give away your information by taking a photo of your card or revealing it to scammers that impersonate authorities. 
Moreover, setting the security systems that monitor your credit cards or the website is helpful as well.   

Founder Dinis Guarda
IntelligentHQ Your New Business Network.
IntelligentHQ is a Business network and an expert source for finance, capital markets and intelligence for thousands of global business professionals, startups, and companies.
We exist at the point of intersection between technology, social media, finance and innovation.
IntelligentHQ leverages innovation and scale of social digital technology, analytics, news and distribution to create an unparalleled, full digital medium and social business network spectrum.
IntelligentHQ is working hard, to become a trusted, and indispensable source of business news and analytics, within financial services and its associated supply chains and ecosystems.