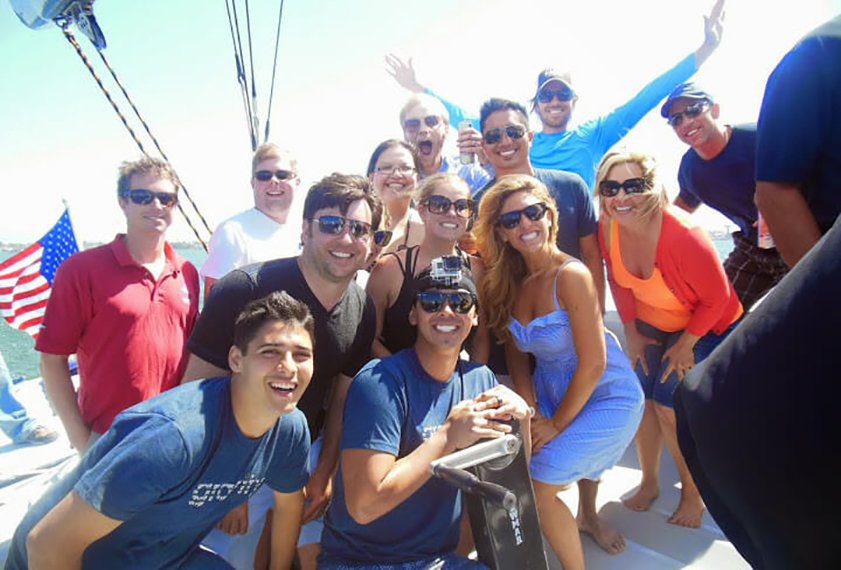 Article by Maria Fonseca and Paula Newton
It is probably fair to say that most people would not give away their salary to their employees. Would you? I would guess probably not. But what about a CEO that earns skyrocketing wages? Could a CEO contribute to the lowering of inequality?
Dan Price, the CEO of Gravity payments  did exactly that, and raised the salaries of his workers to a minimum of $70,000 per year.
Gravity Payments is a credit-card processing and financial services company. The company was founded in February, 2004 by brothers Lucas and Dan Price whilst they were at university. The brothers started Gravity Payments because they saw independent businesses being overcharged and underserved by their credit card processing companies. Gravity payments helps independent business owners by reducing the cost and headaches associated with accepting credit card payments.
In 2014 Dan Price became aware of the contrast between the way he lived and the struggling lifestyle of his employees. While he was making 1 million dollars a year, as the CEO of his company, and according to what compensation consultants had decided, his smart and well educated employees were struggling to make ends meet  in Seattle.
According to inequality.org, a CEO pay in 2009 more than doubled the CEO pay average for the decade of the 1990s, more than quadrupled the CEO pay average for the 1980s, and ran approximately eight times the CEO average for all the decades of the mid-20th century. Nowadays a CEO earns approximately 300 times more then his employees.
On the other hand,  Price had been stricken by a study which reported that:
"Emotional wellbeing rises with income up to a cut off point of $75,000, after which extra pay has no effect on happiness."
The study was carried out by professors at Princeton University, Angus Deaton and Daniel Kahneman. After some initial difficulties trying to make the numbers work, the conclusion that Price arrived at was that he could do this for his team, through cutting his own salary and taking some of the company profits to put towards worker happiness.  Price is of the belief that doing this has provided his workers with the opportunity to be able to concentrate better on work by liberating them from financial concerns. One motivation for doing this was also income inequality, and it is reported how where Price operates in Seattle has very wealthy and opulent areas where extreme poverty can also be seen easily on the streets outside.
As Patricia Cohen (2015) writing for the New York Times explains:
"The move drew attention from around the world – including some outspoken sceptics and conservatives – but most were enthusiastic."
Price was able to do this by cutting his own 1 million wage to 70 thousand a month. Overnight Price became hailed as a "thought leader" and was invited to be interviewed on talk shows, take part in prestigious university studies and predictably, he received thousands of CVs. In these, he says how businesses should think how you are making a meaningful impact in the world besides making money.
However, there are definite benefits to paying staff fairly. Research shows that organisations that offer better pay that is fair for the job done are less likely to have absenteeism, conflicts between employees and management and also have lower stress at work. It has also been demonstrated that such organisations did better during the economic recession.
Despite this the move has certainly caused controversy. It has been reported that other business leaders either thought Price was a genius, or crazy. Some were particularly concerned about their own businesses, worried about how it would affect them. They were worried that they might seem "tight" in light of the actions of Price. Both clients and other business people were worried that they would have to put up their own wages as a result of the actions of Price, and they did not want to. The change even caused some clients to pull away from the organisation, as they were worried about what had been done. Even though Price reassured his customers, some still left the organisation. However, other clients were inspired and decided to sign up to the organisation. This has led to Price having to hire more people to handle the number of customers that he now has, without being sure that the new level of business will be sustained in the longer term.
His staff had to adjust to new challenges, as Price disrupted the usual payment tradition. Two members of the staff were surprisingly dissatisfied with the change and supposedly they resigned. The reason that was given was that the raises were unfair. It was argued by these employees that some people that were very new got big raises, while long term, experienced and loyal staff either got nothing or only a very small raise. Other employees felt extremely uncomfortable with everyone knowing what they earn. Yet others were concerned about the fact that those that were working really hard were making the same as those that were simply doing the bare minimum of hours and then going home again. Other questions have been raised by employees include concerns from employees about whether they actually deserve the money that they have been given, saying that they now feel under great pressure.
Dan Price has certainly caused a stir. While some argue that his actions were all a bit publicity stunt, others suggest that he was trying to create greater income equality. One way or another, what he did, raised awareness about how the growth of CEO and executive compensation over the past decades affects inequality and what can be done to promote a fairer system.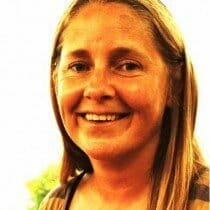 Paula Newton is a business writer, editor and management consultant with extensive experience writing and consulting for both start-ups and long established companies. She has ten years management and leadership experience gained at BSkyB in London and Viva Travel Guides in Quito, Ecuador, giving her a depth of insight into innovation in international business. With an MBA from the University of Hull and many years of experience running her own business consultancy, Paula's background allows her to connect with a diverse range of clients, including cutting edge technology and web-based start-ups but also multinationals in need of assistance. Paula has played a defining role in shaping organizational strategy for a wide range of different organizations, including for-profit, NGOs and charities. Paula has also served on the Board of Directors for the South American Explorers Club in Quito, Ecuador.