Website Profile: Partner-Up. Intelligenthq
Partner-Up describes itself as a service that enables the creation of partnerships to be able to benefit from exploring opportunities in a joint manner. It is a partnership matching service for "civil society". The service operates as an independent market place where social enterprises come together to explore these types of partnerships. Partner-Up  gets involved with a goal to help organisations make the optimal decisions possible about which other organisations they should speak with about potential partnerships.
The company was founded by an organisation called Eastside, which is described as being a social enterprise that supports civil society through enterprise and innovation. It offers support from its network of partners that include PrimeTimers, Eversheds, 3SC and Social Enterprise UK. The ultimate goal is to be an organisation that provides a "one stop shop" for effective collaboration between social enterprises in the UK. Liam Gray of Killer Start-Ups argues that: "The service is growing at a very fast pace and many new members and content appear on the site daily", which is good news for the other members as it means a greater chance of a partnership.
Screenshop of website Partner-up. Intelligenthq
Partner-Up offers a service to match charities and social enterprises and help to find ways to collaborate to add mutual value. The ways in which collaboration can be achieved through Partner-Up is through its suggestions of possible joint ventures, co-bidding, commercial partnerships and mergers. Another type of opportunity for partnership that is identified is that of sharing back office functions. This is particularly helpful as it can save charities and other social enterprises their all too scarce funds, to be put to better uses. All of this is achieved through membership of the website. There are two levels of membership. The first is a free membership that is considered to be a "Standard Membership". With this type of membership Partner-Up contacts you when there are active members that match your profile and which could be suitable for considering partnership opportunities with. Additionally with this type of membership there are updates sent with some frequency regarding potential partnership opportunities.
An advanced level of membership allows access to different kinds of additional services which are available at a cost. The price is not given until you apply for this type of membership. The services offered include research into potential partners. This is carried out in a customized manner to suit your sector and specifically to fit your criteria, so it is extremely targeted towards your specific needs. The other services offered at this higher level of membership are campaigns. Campaigns serve the purpose of providing sector research but also facilitated introductions to highly qualified organisations that you could partner with. All of this adds value because it saves you time though these services do come at a price of course, and you have to weigh up the value that you will gain from someone else doing this research for you.
For all membership levels there are some benefits that social enterprises can gain. One of these advantages is that you get a telephone call from an expert at Partner-Up. This person will go through your objectives with you in order to understand what you are looking for in greater detail. This helps Partner-Up to be better equipped to find you opportunities for matches. The phone call is confidential so you can rest assured that none of your information will be made public, which can be important for some types of projects. In addition to this benefit, registration on the network also provides excellent opportunities to find partners, especially as you will be kept updated on possibilities frequently. You will also gain access to advice and updates on best practice relating to collaboration. This is particularly important as it will help you to develop partnerships that have an increased chance of succeeding. By understanding how partnerships are able to function really effectively you can make sure that you set your partnership up in the right way from the outset, avoiding typical challenges that may occur by learning from the mistakes that others have made in the past. The website also features a number of resources that can help you to create healthy partnerships, and in particular these include a decent number of resources on mergers. This means that you can learn how to merge with other organisations effectively, if this is a topic that is of interest to you. Since mergers can go horribly wrong, getting advice in this area before you start is critical.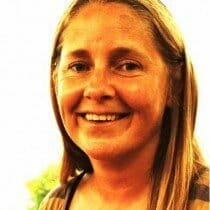 Paula Newton is a business writer, editor and management consultant with extensive experience writing and consulting for both start-ups and long established companies. She has ten years management and leadership experience gained at BSkyB in London and Viva Travel Guides in Quito, Ecuador, giving her a depth of insight into innovation in international business. With an MBA from the University of Hull and many years of experience running her own business consultancy, Paula's background allows her to connect with a diverse range of clients, including cutting edge technology and web-based start-ups but also multinationals in need of assistance. Paula has played a defining role in shaping organizational strategy for a wide range of different organizations, including for-profit, NGOs and charities. Paula has also served on the Board of Directors for the South American Explorers Club in Quito, Ecuador.