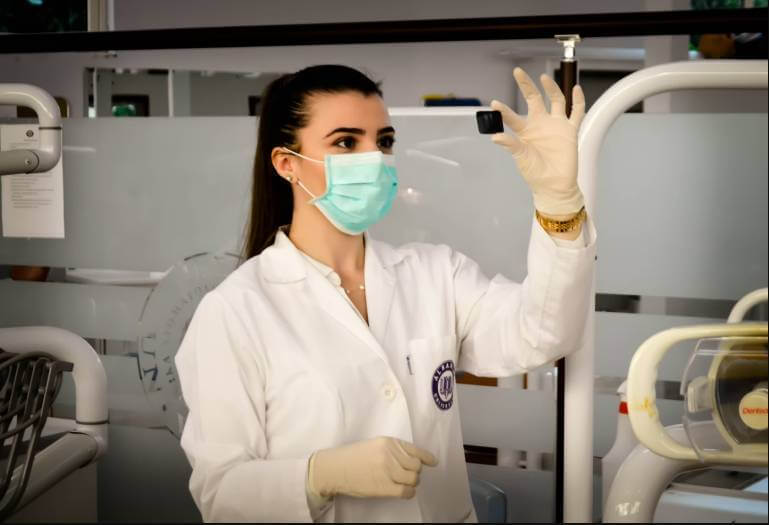 If you are interested in a career in the health industry, there are many different paths that you could take. Whether you want to be a doctor or an x-ray technician, it's important to know what your options are before deciding. There may be educational challenges you need to overcome and practical experience to be sought. In this blog post, we'll discuss how to get yourself a career in this challenging and rewarding industry.
What Is The Health Industry?
This refers to a wide range of companies that are engaged in providing healthcare-related products and services to the population. They include hospitals, nursing homes, insurance providers, medical device manufacturers, pharmaceutical corporations, and more.
There are many health careers out there that you can choose from, including drug administration specialists, pharmacists, health educators, health information technicians, nurse practitioners, doctors, dentists, nutritionists, and health service managers.
Do Some Online Research
There are many blogs, articles and specialist websites that focus on the health industry. They can be a great place to learn about what jobs you can get, as well as how to grow your career further (i.e. career paths).
In terms of courses and qualifications, there are lots you can find out by visiting career sites or the web pages of individual colleges and universities. If you're pursuing a Master of Public Health there are websites where you can read a course overview, download a brochure and speak to a student enrolment officer. Some online courses provide 7-day support (including evenings) and help with fitting study into your schedule.
Decide On Your Strengths
It's really important to figure out what your talents are. Think about how people describe you because this will give you an idea of where your passions lie. For example, someone who loves animals may be great working with vets or as a nurse at a local animal shelter. If you're a people person you may wish to be a nurse, doctor or dentist. There are individuals that love math and other sciences and who would fit perfectly into medical school or become lab technicians.
Ask yourself what you love doing: do you enjoy being around people and working as a team, or would a solitary profession be better suited for you? If you prefer working on your own you could become a medical records specialist or physician's assistant.
Think About Qualifications
Ask yourself whether you want to work, study or go on an internship because this will help determine your next steps. If you want to get qualifications in the health industry, you can consider doing a degree. You will need good grades for this option and it will be very time-consuming. If you have family commitments there may be part-time study options you can pursue.
To be a doctor, you will need to study for several years, which includes undergraduate and doctorate levels. If you plan to become a nurse, you can get a two-year associate degree. If you want a career in technology, you'll need to study computer science or another related field.
Know What Will Be Expected
There are many different qualities that you need to possess if you want to succeed in the health industry. For example, people who choose health care professions should be empathetic towards others, especially those struggling with their mental and/or physical health. They also need strong communication skills because they will have to interact with patients on a daily basis. Problem-solving is another essential quality since it helps healthcare professionals deal with complex issues related to patients' conditions. People working in this field must also show passion and endurance due to the long and punishing shift patterns.
If you plan on working in a more technical career such as a pharmacist, your qualities will be different. You'll need to demonstrate excellent knowledge in mathematics and science, along with strong computer skills. Teamwork is an essential factor since most of the time you'll be working with other healthcare professionals such as doctors or nurses.
Be Prepared To Study
In order to get a career in the health industry, you need to sacrifice a lot of time and energy into studying. You will have a large workload every week that is going to require all your attention if you want to pass with flying colors.
You're also going to have finance involved as well. Some colleges charge hundreds of dollars for textbooks alone – not including supplies like paper, pens etc. It can be easy enough to spend money on tuition without all these additional expenses. Plus you won't have any time (or you'll have less) to do a job alongside the course to bring in some extra money.
Get Some Work Experience
Internships are a great way to get experience in your career. You can intern at the hospital or for a doctor's office. Volunteering is another thing you should consider doing. It will be good to have some volunteer hours when applying for an internship or job position, and this could go into your resume and cover letter. Internships can potentially lead to direct employment after graduation, depending on where you were and how long you interned for. These activities can also help you decide what type of career path is right for you (as well as highlight your strengths and weaknesses).
You can also consider completing an internship while studying at university via co-operative education programs (co-op). Co-op is when students go out and gain practical learning experiences; they do this by directly applying what they are learning in their coursework alongside relevant professionals within the field of study. There are many universities that offer this program so it's worth checking it out beforehand.
No doubt this article has whet your appetite to pursue the job of your dreams. Sit down and list your personality traits and the kind of job that would suit you. Then discover what you need to learn and how, as well as the long-term job prospects. With a little research, you might be able to set yourself on a path that you will never regret.

Founder Dinis Guarda
IntelligentHQ Your New Business Network.
IntelligentHQ is a Business network and an expert source for finance, capital markets and intelligence for thousands of global business professionals, startups, and companies.
We exist at the point of intersection between technology, social media, finance and innovation.
IntelligentHQ leverages innovation and scale of social digital technology, analytics, news and distribution to create an unparalleled, full digital medium and social business network spectrum.
IntelligentHQ is working hard, to become a trusted, and indispensable source of business news and analytics, within financial services and its associated supply chains and ecosystems.