Cloud provider Vocus released "A Guide to Marketing in 2014" . In the guide, Vocus partners with several top industry experts to explore 2014's key digital trends, how to leverage them and how to align them with any business marketing strategy to succeed in the new year. Contributors included "The Age of Context" Author Shel Israel, Vice President of Marketing Technologies at Shift Communications Christopher S. Penn, and Global Director of Social Media and Digital at MSLGROUP Stephanie Agresta.
Vocus suggests before you start planning for 2014, you have to consider all the new emerging technologies and that the best way to convince management, to experiment is to have a plan to measure effectiveness. It is important to remember you can only measure what you are in control of and success in terms of metrics would be dictated by your ability to control points of measurements as well as getting a general consensus to agree on basic measurements.
If you don't know what you're going to measure, you won't be  able  to  declare  success  or  failure.  You  need  that  organizational  buy-in  to  try  a  new  technology  like  marketing automation or data analysis, which cost time and money
"The days of siloing social media, email, mobile and traditional marketing as separate entities are over," said Vocus Chief Marketing Officer Mark Gambill.
The key takeaways for 2014 Identifies Key Digital Trends are:
Bigger Data: Brands have more customer data than ever and those that understand how to harness and take advantage of it, that will see the best results.
Stronger Social: Brands are using social teams as their eyes and ears. Discover how to make the most of this new insight stream.
More Automation: Triggered communications deliver more engagement with less effort – but keeping the human touch is essential.
Content for All: Prospects, reporters and search engines will reward relevant, tailored content
Vocus sees search, social, PR, data and mobile becoming more interlinked and customer centric in 2014. Human connections will still be critical however.
Let me elaborate:
Search providers are looking for diversity of content, in addition to the ideas of relevancy.
Email is evolving in conjunction with marketing automation and big data.
Data: We'll have access to more of it ("big" or otherwise) than ever – is your organization set up to take advantage would processes, products, services or offers?
Real-time marketing will come of age
Marketing automation will allow email triggers, social media replies and sales interest follow-ups to happen with limited human intervention
Customer experience: Can you balance automation with the effort to treat each customer as an individual who may turn any interaction with your brand into online news?
Vocus sees influencer marketing as a Growth area well beyond blogger outreach. LinkedIn as a platform will continue to grow and become more powerful. Even though it's not easy to get promoted influencer program, you can still grow your following. Recommendations are to build a group, published daily on your company page and distributed content widely on social media. You should think about ways to bring social media connections from outside to inside your business. You also need to think about how paid social can boost organic results.
2014 will definitely require changes to your internal processes your budgets and definitely your organization. The Human Resource department should be considering to recruit competent data analysts, after all how do you connect the dots with the core relation between twitter post and sales. The average company probably won't know how to use datasets and connect them to marketing automation systems, as we are in the autumn period, now is the time to think about it.
"A Guide to Marketing in 2014" is available to download for free at http://www.vocus.com/blog/marketing-in-2014-guide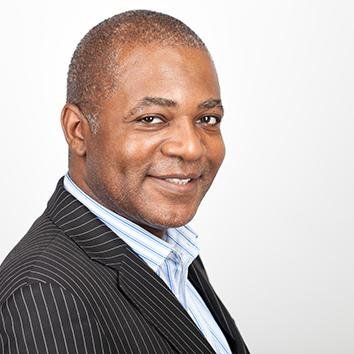 Hayden Richards is Contributor of IntelligentHQ. He specialises in finance, trading, investment, and technology, with expertise in both buy-side, sell-side. Contributing and advising various global corporations, Hayden is a thought leader, researching on global regulatory subjects, digital, social media strategies and new trends for Businesses, Capital Markets and Financial Services.
Aside from the articles, interviews and content he writes for IntelligentHQ, Hayden is also a content curator for capital markets, analytic platforms and business industry emerging trends. An avid new media explorer Hayden is driven by a passion for business development, innovation, social business, Tech Trading, payments and eCommerce. A native Trinidadian, Hayden is also a veteran, having served with the Royal Air Force Reserves for the past 10 years.
Follow Hayden on Twitter @HaydenARichards, linkedin.com/haydenhrichards and http://www.scoop.it/u/hayden-richards