The beginning of September saw a partnership between IBM and Monitise who jointly announced an agreement that will boost Visa Europe's ability to provide its member banks with new mobile banking, payment and commerce services in the cloud for its customers. Monitise, which has a large Cardiff operation employing 80 staff said collaborating with IBM will "extend the adoption of mobile money capabilities across the two businesses' client and partner networks".
IBM will help Monitise extend and scale the adoption of these services with Visa Europe and develop additional services to bring to the mobile marketplace. By supporting Monitise solutions with IBM's Smarter Commerce initiative, member banks from Visa Europe can accelerate the deployment of a broad range of mobile services on all types of devices. Previously running at a loss, the announcement sees a doubling in revenues and a dream partnership with Big Blue as Monitise seeks to swing into profit for the first time.
IFA Magazine has reported on Monitise's current situation of "lossmaking" as revenues continue to flood in:
"The group made an increased loss at the earnings before interest, tax, depreciation and amortisation (EBITDA) level, rising from £10.4m to £19.3m as operating costs more than doubled to £74.5m in the year to the end of June. The cost base will increase further, as Monitise also announced the acquisition of mobile design and technology agency Grapple for £16.5m of its shares, with a further £22.9m of shares payable based on performance".
With these new enhanced mobile services provided by Monitise and IBM, Visa Europe will enable its 3,000+ member banks across 36 countries to increase their share of these transactions and accelerate the scale of their mobile offerings to meet evolving customer banking needs. 
IBM will provide a broad range of software, technology services and consulting, including IBM Mobile First solutions, to help power the Monitise mobile services for Visa Europe. Most notably, Visa will use software from IBM's Smarter Commerce portfolio, enabling member banks to more quickly respond to shifting customer demands and turn customer insight into action. IBM's technology supporting Visa includes SmartCloud application hosting, Worklight mobile application development solutions from MobileFirst, as well as Smarter Commerce solutions such as WebSphere Commerce.
This joint engagement to collaborate on Visa Europe mobile solutions represents the launch pad for a wider multi-year agreement between Monitise and IBM to offer additional mobile solutions to businesses in the growing Mobile Money ecosystem. This partnership will combine IBM's scale, customer insights and market-leading position in both banking and retail with Monitise's proven capability in bringing innovation and co-operation to the areas of mobile banking, payments and commerce.
"Our collaboration with Monitise will enable us to not only to help Visa and its member banks offer new mobile services but also transform the way that mobile commerce itself is done around the globe," said Craig Hayman, General Manager, IBM Industry Solutions. "As the leader in banking and commerce technology, IBM was the natural fit for our business as we scale our services internationally and build on our strategic partnership with Visa Europe," said Alastair Lukies, Chief Executive, Monitise Group.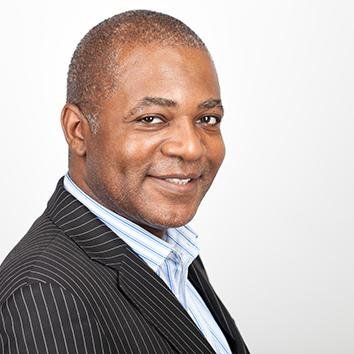 Hayden Richards is Contributor of IntelligentHQ. He specialises in finance, trading, investment, and technology, with expertise in both buy-side, sell-side. Contributing and advising various global corporations, Hayden is a thought leader, researching on global regulatory subjects, digital, social media strategies and new trends for Businesses, Capital Markets and Financial Services.
Aside from the articles, interviews and content he writes for IntelligentHQ, Hayden is also a content curator for capital markets, analytic platforms and business industry emerging trends. An avid new media explorer Hayden is driven by a passion for business development, innovation, social business, Tech Trading, payments and eCommerce. A native Trinidadian, Hayden is also a veteran, having served with the Royal Air Force Reserves for the past 10 years.
Follow Hayden on Twitter @HaydenARichards, linkedin.com/haydenhrichards and http://www.scoop.it/u/hayden-richards