Have you heard about Ventana Research? The company is one of the most authoritative and respected benchmark business technology research and advisory services firms. They provide insight and expert guidance on mainstream and disruptive technologies through a unique set of research-based offerings including benchmark research and technology evaluation assessments and education workshops. This week they have released the results of the 2013 Technology Innovation Awards. The awards recognize technology vendors who have introduced innovations in technology to advance business and IT.
The winners list makes interesting reading, take the Big Data category for example. The industry recognition solidifies Hortonworks' position as a pioneer of enabling the modern data architecture to include Apache Hadoop and the driving member behind the Apache Hadoop ecosystem. Hortonworks is the creator and distributor of Hortonworks Data Platform (HDP), the industry's only 100-percent open source data management platform powered by Apache Hadoop. A backbone of the modern data architecture, HDP is an enterprise-grade platform that collects massive amounts of data, from website clickstreams to machine and sensor data, helping organizations turn big data analytics into the next competitive differentiator. 
The company has exhibited a high level of expertise in the Hadoop market and truly advanced the computing potential of its enterprise data platform, making it a clear innovator of big data technology. Last year's Big Data award winner, by the way, was Teradata, a current Hortonworks partner. These are certainly two tech firms to keep an eye on.
The awards distinguish pioneers that have developed clear visionary and transformative technology. The Technology Innovation Awards showcase what technology vendors have done to advance the potential of their applications and technology that enable to drive better productivity and outcomes.
"I am excited to be able to congratulate the recipients of the 2013 Technology Innovation Awards. Our program is the largest technology awards in the analyst industry, with over 26 awards honoring technology providers for their contribution to the industry," said Mark Smith, CEO and Chief Research Officer, Ventana Research. "I would like to commend them on their achievements in innovation. This year's innovation award recipients have gone above and beyond to introduce new advancements in use of technology, analytics and information.They've worked to provide methods for being smarter and faster to help move businesses to the next level in 2013 and beyond."
The Technology Innovation Awards are awarded in four categories spanning from Business Technology, Business, Operational and IT. The winning technology vendors are:
Business Technology
Big Data:  Hortonworks for Hortonworks Data Platform 2.0
Business Analytics: Datameer for Datameer v3.0
Business Collaboration: Peoplefluent for Peoplefluent Social Collaboration 
Cloud Computing:  VMware for VMware vCloud Hybrid Service
Mobile Technology: Kronos for Kronos Mobile
Social Media: NetBase for NetBase Social Media Management Systems
Business Innovation
Office of Finance: Vertex for Vertex Enterprise
Financial Management: Kyriba for Kyriba Enterprise
Governance, Risk & Compliance (GRC): IBM for IBM Algorithmics
Human Capital Management: Oracle for Fusion Human Capital Management
Sustainability: Johnson Controls Inc. for Panoptix
Operational Innovation 
Overall Operational Innovation: Globoforce for Globoforce
Contact Center: Upstream Works for Finesse by Upstream Works
Customer: VPI for VPI VirtualSource
Marketing:  KXEN for KXEN InfiniteInsight
Sales: Xactly Corporation for Xactly Objectives
Service & Supply Chain Excellence: Agility for Agility Multichannel
IT Innovation
CIO: Planview for Planview Enterprise 11
Overall IT Leader: Datawatch for Datawatch Panopticon
Analytics:  IBM for IBM SPSS Catalyst
Business Intelligence (BI):  Roambi for Roambi Business
Information Optimization: Informatica for Informatica Vibe
Information Management: Information Builders for iWay 7
IT Analytics or Performance: SQLstream for SQLStream s-Server, s-Cloud, s-Analyzer and s-Transport
Location Intelligence (LI):  Esri for Esri Maps
Operational Intelligence (OI): IBM for InfoSphere Streams v3.1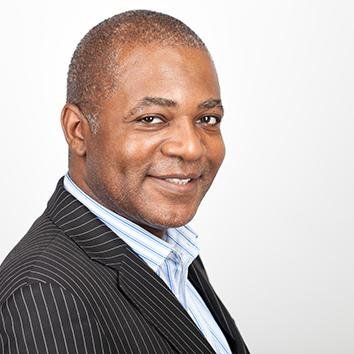 Hayden Richards is Contributor of IntelligentHQ. He specialises in finance, trading, investment, and technology, with expertise in both buy-side, sell-side. Contributing and advising various global corporations, Hayden is a thought leader, researching on global regulatory subjects, digital, social media strategies and new trends for Businesses, Capital Markets and Financial Services.
Aside from the articles, interviews and content he writes for IntelligentHQ, Hayden is also a content curator for capital markets, analytic platforms and business industry emerging trends. An avid new media explorer Hayden is driven by a passion for business development, innovation, social business, Tech Trading, payments and eCommerce. A native Trinidadian, Hayden is also a veteran, having served with the Royal Air Force Reserves for the past 10 years.
Follow Hayden on Twitter @HaydenARichards, linkedin.com/haydenhrichards and http://www.scoop.it/u/hayden-richards