There is a startup trend and these new way of creating business is now the new trend. Everyone is looking at the next big thing, IE the next big startup. Many investors and corporations often require a comprehensive, real-time global view of emerging technology businesses. Entrepreneurs in particular can raise a bigger initial investment round by researching the market and demonstrating that the startup is associated with a lesser risk.
In addition, budding entrepreneurs may want to investigate the landscape and indentify potential competitors and role models. As a member of a startup, you'll have to jump through lots of hurdles, but when it's time to report to investors or to pivot your business, you will have to interpret internal and external market data, which is crucial to justifying your choices. Sensitive external metrics were had to come by or came with a hefty pricetag. Would'nt it be easer to have all that information in one place?
There is literally so much information and multple site to crawl to get the lowdown on seed and pre-seed startups. Fortunately VC Cafe has done us all a huge favor and curated a comprehensive list of tools and companies (free/paid) who provide intelligence data on tech startups from pre-seed (alpha) to mature startups pre-acquisition. Nice one Fellas.
Founded in 2005 by Eze Vidra, VC Cafe is a leading blog on technology and venture capital, dedicated to obsessively profiling, reviewing and breaking news about new Internet products and companies, venture capital funding and deal flow with a spotlight on Israel, the Silicon Wadi. In addition to covering new companies, VC Cafe organizes the Startup Roundtable series, which are offline events in London, San Francisco and Tel Aviv.
Eze Vidra is also the Head of Google Campus, the Giant Silicon Valley Tech and Search Engine's new startup space in Europe based in East London. Eze is an experienced startup evengelist worth following and product manager and startup mentor, also Founder of Techbikers.
The curated 2013 Startup Intelligence Tools List:
Corporate (Paid) subscription Services
DowJones VentureSource – https://www.venturesource.com/
S&P Capital IQ – https://www.capitaliq.com/home.aspx
ThompsonOne VentureXpert – https://connect.thomsonone.com/
IVC Online (Israel only) – http://www.ivc-online.com/
Analytics/ Market Research/ Statistics Directories (paid)
Comscore – http://www.comscore.com/
Hitwise – http://www.hitwise.com/uk
Nielsen – http://www.nielsen.com/
Compete (PRO) – http://www.compete.com/us/pro/
Quantcast – https://www.quantcast.com
Alexa – http://www.alexa.com/
eMarketer – http://www.emarketer.com/
Freemium Models/Reports
Privco – http://www.privco.com/
CB Insights – http://www.cbinsights.com/
Growth Inteligence – http://growthintel.com/
Business Insider Reports – https://intelligence.businessinsider.com/welcome
GigaOM PRO – http://pro.gigaom.com/
Beta Lists/ Reviews
Betali.st – http://betali.st/
MOMB – http://momb.socio-kybernetics.net/
Scoutness – http://scoutness.com/
Go2Web20 – http://www.go2web20.net/
MakeUseOf – http://www.makeuseof.com/
Killerstartups – http://www.killerstartups.com/
Listio -http://www.listio.com/
B2B APP Marketplaces
Google Apps Marketplace – https://www.google.com/enterprise/marketplace/
SalesForce AppExchange – https://appexchange.salesforce.com/
Intuit Marketplace – http://marketplace.intuit.com/
User Generated/Wiki/ Startup Directories and insights
Crunchbase – http://www.crunchbase.com/
YouNoodle – http://www.younoodle.com/
VentureBeat Profiles – http://venturebeatprofiles.com/
InfoArmy (competitive reports – https://www.infoarmy.com/
Quora – https://www.quora.com/
Quibb – http://quibb.com/
Government data/ Official records of companies
DueDil – https://www.duedil.com/
Companies House – http://www.companieshouse.gov.uk/
Startup Videos/ Product Demos/ Startup pitches
PitchEnvy – http://www.pitchenvy.com/
Slideshare – https://bitly.com/bundles/royrod/2
Youtube – http://www.youtube.com/ (search for startup pitch, startup demo, startup tutorial)
Startup Social Networks
F6S – http://www.f6s.com/
Sprouter – http://sprouter.com/
Dreamstake – http://www.dreamstake.net/
nReduce – http://www.nreduce.com/
Mobile App Directories/App Stores
Google Play Store – https://play.google.com/store
Amazon App Store (Android) – http://www.amazon.com/mobile-apps/b?ie=UTF8&node=2350149011
iTunes – http://www.apple.com/uk/itunes/
Microsoft app store – http://windows.microsoft.com/en-gb/windows-8/apps
Facebook App Center – http://www.facebook.com/appcenter/category/allcategories
Blackberry App World – http://appworld.blackberry.com/webstore/?
Nokia Ovi Store – http://store.ovi.com/
Appolicious – http://www.appolicious.com/
GetJar – http://www.getjar.com/
Freshapps – http://www.freshapps.com/
AppAppeal – http://www.appappeal.com/
Facebook App directories
AppData – http://www.appdata.com/
CrowdFunding Platforms (Donation)
Kickstarter – http://www.kickstarter.com/
Indiegogo – http://www.indiegogo.com/
Sonsume – http://www.sponsume.com/
Quirky – http://www.quirky.com/
RocketHub – http://www.rockethub.com/
Equity Crowdfunding
Europe
UK – Seedrs – http://www.seedrs.com/
UK – CrowdCube – http://www.crowdcube.com/
UK – CrwdBnk – https://www.crowdbnk.com/
UK – Bank to The Future – https://www.banktothefuture.com/
UK – CrowdMission – http://crowdmission.com/
Netherlands – Symbid – http://www.symbid.com/
Belgium – MyMicro – http://www.mymicrogroup.com/
France – WiSeed -http://www.wiseed.fr/
Germany – Innovestment – http://www.innovestment.de/
US
AngelList – https://angel.co/
Funders Club – https://thefundersclub.com/
Funded by Me – http://fundedbyme.com/equity/
FundRoom – http://fundroom.com
Israel
OurCrowd – https://www.ourcrowd.com/
Businesses for Sale (early stage and mature)
ExitRound – http://exitround.com/
AxialMarket – http://www.axialmarket.com/
Flippa – https://flippa.com/
SecondMarket (stock) – https://www.secondmarket.com/
Accelerator Data
NESTA (UK) – http://www.startupfactories.eu/
SeedDB – http://www.seed-db.com/
Dashboard I/O – https://dashboard.io/
Academic Research
Mendeley – http://www.mendeley.com/
Startup Genome – http://www.startupgenome.com/
Startup Maps/Local Directories
US
San Francisco – http://map.innovatesf.com/
New York – http://mappedinny.com/
US – http://mapyourstartup.co/
LA – http://represent.la/
Philadelphia – http://representpa.com/
Europe
London (TechCity)- http://www.techcitymap.com/index.html
UK – TechBritain – http://techbritain.com/
London – http://batchgeo.com/map/21737d8f2b05adc3ab1b1869979f2695
Berlin – http://berlinstartupmap.com/
Germany – https://maps.google.com/maps/ms?ie=UTF8&oe=UTF8&msa=0&msid=206061765290418449171.0004793741e0b06245ddd
Spain – http://www.spainstartupmap.com/
Noridcs – http://startuplocation.com/
Eastern Europe – http://eaststartmap.com/all/
Other
Global – http://startup-map.datalysed.com/
Singapore – http://represent.sg/
Israel – http://mappedinisrael.com/
Source Credit: VENTURE CAPITAL CAFE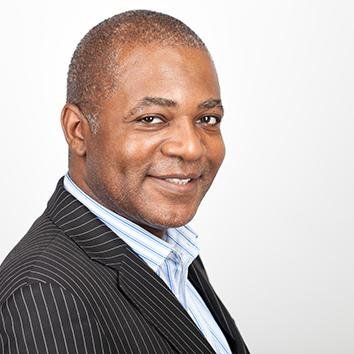 Hayden Richards is Contributor of IntelligentHQ. He specialises in finance, trading, investment, and technology, with expertise in both buy-side, sell-side. Contributing and advising various global corporations, Hayden is a thought leader, researching on global regulatory subjects, digital, social media strategies and new trends for Businesses, Capital Markets and Financial Services.
Aside from the articles, interviews and content he writes for IntelligentHQ, Hayden is also a content curator for capital markets, analytic platforms and business industry emerging trends. An avid new media explorer Hayden is driven by a passion for business development, innovation, social business, Tech Trading, payments and eCommerce. A native Trinidadian, Hayden is also a veteran, having served with the Royal Air Force Reserves for the past 10 years.
Follow Hayden on Twitter @HaydenARichards, linkedin.com/haydenhrichards and http://www.scoop.it/u/hayden-richards