Marketers often find themselves in a quandary when it comes to selecting the best Marketing Automation platform. In my opinion, there is no perfect one size fits all solution and many companies will run several platforms together in order to get the best of both worlds. Effective marketing automation would be a combination of software and tactics that allow companies to buy and sell like retail giant Amazon, or put another way marketing automation can nurture prospects with highly personalized, useful content that helps convert prospects to customers and turn customers into loyal brand evangelists. According to Hubspot an established player: "This type of marketing automation typically generates significant new revenue for companies, and provides an excellent return on the investment required". 
Venturebeat via its VB Intel research arm, has released the VB Marketing Automation Index, which is an in-depth report on the top 10 marketing automation systems based on the input of over 1,000 marketing professionals. VB Intel launching officially this May, will deliver affordable intelligence for SMBs who need practical advice on managing their business. Knowledge and experience will be sourced from thought leaders, independent analysts and consultants.
All the major players were covered in the report as you would expect. The roll call included Salesforce's offerings, Hubspot, Marketo, Eloqua, IBM (Unica), InfusionSoft, Silverpop, SAS, Act-On, LoopFuse, MindMatrix, Kissmetrics, and more than 15 other providers.
I am reminded of the recent Ascend2 study, which found that 18% of respondents used marketing automation extensively, while 43% made limited use of it, and 39% made no use of it at all.  In other words, the major issue with marketing automation adoption is not tardiness by marketers, but difficulty in making a rational evaluation of the ROI in marketing automation vs. other marketing activities. Key takeaways from VB Index included:
Big enterprise system SAS is ranked "most flexible"
More than half of all companies using marketing automation use more than one marketing automation system
44 percent use three or more systems
Marketing automation pioneer and user-friendliness leader Marketo was rated "least flexible"
Salesforce, which was built on CRM and has no less than three marketing automation solutions including Pardot, did not get top ranking for integration with CRM systems (Thats surprising!)
Here are the top 10 marketing automation companies ranked by Venturebeat:
Hubspot
Salesforce
Marketo
SAS
Eloqua
IBM
Act-On
InfusionSoft
LoopFuse
Silverpop
As they have come in at the top, Hubspot has listed two keys to successful marketing automation, I thought I would share with you:
1. Recognizing that marketing automation does not do marketing and lead generation for you, but can help scale your successful efforts.
2. Centering your marketing messages around the real, live person at the receiving end of your campaigns.
Point number two is extremely important. It is easy to treat a prospect fragmented digitally with emails and social media as not an actual person. Hubspot says "If we can leverage all the marketing tools, channels and behavioral data possible to paint a complete picture of a person, we can nurture them based on their unique challenges and interests, not based solely on the emails they open or click through".
The report is available here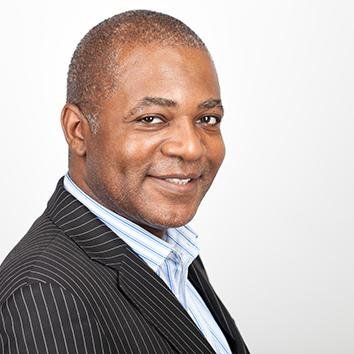 Hayden Richards is Contributor of IntelligentHQ. He specialises in finance, trading, investment, and technology, with expertise in both buy-side, sell-side. Contributing and advising various global corporations, Hayden is a thought leader, researching on global regulatory subjects, digital, social media strategies and new trends for Businesses, Capital Markets and Financial Services.
Aside from the articles, interviews and content he writes for IntelligentHQ, Hayden is also a content curator for capital markets, analytic platforms and business industry emerging trends. An avid new media explorer Hayden is driven by a passion for business development, innovation, social business, Tech Trading, payments and eCommerce. A native Trinidadian, Hayden is also a veteran, having served with the Royal Air Force Reserves for the past 10 years.
Follow Hayden on Twitter @HaydenARichards, linkedin.com/haydenhrichards and http://www.scoop.it/u/hayden-richards