Blockchain transparency and peer-to-peer Ethereum systems is showing off once again its utility joining forces with UNICEF in a so-called 'smart contract' establishment. With it, the UN's principal aim hopes to tackle the interference of mediators which hinder international transactions to those in the need of help, specially aiming to lower the "cost of trust" for asset transfers across the internet.
This contract was announced last 4th of August by the United Nations International Children's Emergency Fund (UNICEF). In it it was detailed the terms of the written agreement and how this Ethereum-based system would be implemented in the near future.
Removing the Intermediary parties
So far, UNICEF will enable entities to cooperate, generally over long distances via the internet, by leveraging EDCCs (executable distributed code contracts) to eliminate intermediary parties, in terms of consensus conditions. The contracts will only execute if conditions are met and do not require third party verification. UNICEF will roll out a multi-signature EDCC which can be seen in this link.
Using the Ethereum blockchain, as any other blockchain, the transparency of the transactions will be absolute and they might be tracked by auditors when required. Besides, these transactions will be open to everyone who wants to check them out as the blockchain system works publicly throughout the internet. This, also, will help levelling up the trust of this operations.
Although the peers are anonymous for security reasons, all the quantities and amounts will be displayed and every step of the transactions can be overseen. The blockchain system itself cannot be altered by third parties because only the miners are able to add new peers to the chain. For that reason, the recording methods and verification allow for a complete and immutable record of events.
The blockchain-smart contracts takeover
Unicef has explained its trust in this EDCCs or smart contract, and in the Ethereum blockchain system, because of their protective and open-source nature.
To clear things up, an EDCCs or smart contract is a computerized transaction protocol that executes the terms of a contract under designated conditions. This contract-type works hand to hand with the Ethereum blockchain as they work in a public blockchain network for coding and processing as well smart contracts.
To conclude and according to UNICEF, "Blockchain Networks open the door not only to decentralized transactions, but to smart (computable and self-executing) contracts that provide a level of trust and transparency. A smart contract can facilitate, execute and enforce the negotiation or performance of an agreement of work (a contract) using blockchain technology. The terms of the agreement can be pre-programed with the ability to self-execute and self-enforce".
They also provide the URL address of the UNICEF Ventures Multisig Contract, so everyone who wants to can track down the activities done through that specific blockchain. You can check it out by yourself following the next address in the Ethereum blockchain system records: 0xb23397f97715118532c8c1207F5678Ed4FbaEA6c
Thought leadership series on the collaborative economy, sharing economy and blockchain, powered by Humaniq.
Launched in 2016, Humaniq aims to provide mobile finance to the 2 billion unbanked population through its mobile app for good, that uses biometric authentication to replace traditional methods of ID and security. Humaniq's open source stack and API will be available for startups and other businesses to build services on its core technology, making it easy to adapt their service and plug it into Humaniq's network to reach a huge, untapped audience.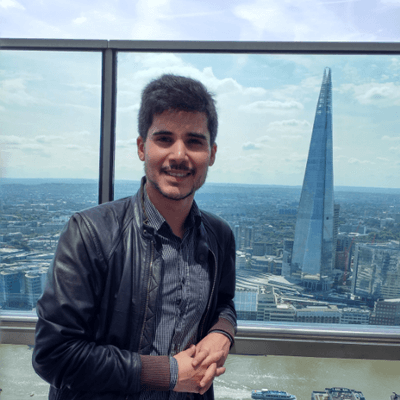 Hernaldo Turrillo is a writer and author specialised in innovation, AI, DLT, SMEs, trading, investing and new trends in technology and business. He has been working for ztudium group since 2017. He is the editor of openbusinesscouncil.org, tradersdna.com, hedgethink.com, and writes regularly for intelligenthq.com, socialmediacouncil.eu. Hernaldo was born in Spain and finally settled in London, United Kingdom, after a few years of personal growth. Hernaldo finished his Journalism bachelor degree in the University of Seville, Spain, and began working as reporter in the newspaper, Europa Sur, writing about Politics and Society. He also worked as community manager and marketing advisor in Los Barrios, Spain. Innovation, technology, politics and economy are his main interests, with special focus on new trends and ethical projects. He enjoys finding himself getting lost in words, explaining what he understands from the world and helping others. Besides a journalist, he is also a thinker and proactive in digital transformation strategies. Knowledge and ideas have no limits.