One of India's most stunning cities is Jaipur, popularly referred to as the "Pink City." It serves as the state capital of Rajasthan and is renowned for its extensive past, present, and future. The city, which blends heritage and modernity, receives millions of visitors each year. Jaipur has a lot to offer tourists, including vibrant markets, ancient landmarks, and lovely gardens. In this post, we'll explore Jaipur's top tourist attractions as mentioned below:
Samode Haveli in Jaipur: In the centre of Jaipur, there is a beautiful haveli called the Samode Haveli. The building, which was built more than 175 years ago, is now a luxurious vintage hotel. The haveli has a number of lovely courtyards, gardens, and structures that exhibit Rajput architecture. The visitors can experience Jaipur's rich history and heritageat Samode Haveli Jaipur while enjoying a luxurious stay.
Hawa Mahal: One of Jaipur's most recognisable landmarks is the Hawa Mahal. In 1799, Maharaja Sawai Pratap Singh constructed this lovely palace. The 953 tiny windows, or jharokhas, in the palace allow cool air to flow throughout the building. The palace is a beautiful example of Rajput architecture and was constructed from pink and red sandstone.
Palace of the City: The City Palace in Jaipur is yet another must-see landmark. This exquisite palace was built by Maharaja Sawai Jai Singh II. The palace, which has a number of courtyards, gardens, and buildings, is a lovely fusion of Rajput and Mughal design. The palace now serves as a museum highlighting the rich history and culture of Jaipur.
Jantar Mantar: The astronomical observatory Jantar Mantar was constructed by Maharaja Sawai Jai Singh II. With a collection of 19 astronomy instruments used to track star and planet positions, predict eclipses, and measure time, it is a UNESCO World Heritage Site.
Amer Fort: Beautiful Fort Amerigo Amer Fort is roughly 11 kilometres from Jaipur. It is a remarkable example of Rajput architecture and was constructed in the 16th century by Raja Man Singh I. The fort offers a stunning perspective of the surrounding hills as well as a number of exquisite palaces, courtyards, and gardens.
Nahargarh Fort: The Nahargarh Fort is another must-see attraction in Jaipur. It is a stunning 18th-century fort that offers a wonderful vista of the city. The fort, which contains numerous lovely buildings, gardens, and temples, served as a refuge for the royal family.
Jal Mahal: In the centre of Man Sagar Lake stands the magnificent palace known as the Jal Mahal. The palace has five levels, four of which are submerged, and was built in the 18th century. An outstanding example of Rajput and Mughal architecture is the red sandstone palace.
The Albert Hall Museum: In the centre of Jaipur, there is a wonderful museum called the Albert Hall Museum. It was built in 1876 and now contains a huge collection of priceless artwork, sculptures, and paintings. For those who enjoy history and art, the museum is a must-visit.
Birla Temple: A beautiful temple called Birla Mandir may be found at the base of Moti Dungri Fort. It is a contemporary temple that the Birla family constructed in the 1980s. The temple made of white marble honours Lord Vishnu and Lady Lakshmi.
The Fort of Jaigarh: Around 15 kilometres from Jaipur is the magnificent fort of Jaigarh. It was constructed by Maharaja Sawai Jai Singh II and is renowned for its alleged largest cannon in the entire globe. The fort contains a number of exquisite palaces, gardens, and temples.
Galta Ji : A stunning temple complex called Galta Ji is located about 10 kilometres from Jaipur. The complex of temples is sometimes referred to as the Monkey Temple because to the numerous monkeys that reside there. The temple complex offers a stunning view of the surrounding hills as well as a number of exquisite temples, kunds, and caves.
The Zoo in Jaipur: In the centre of the city stands the magnificent Jaipur Zoo. Since its establishment in 1877, it has housed a wide variety of rare and exotic animals, birds, and reptiles. Animal lovers must visit the zoo because it offers a fantastic opportunity to observe some of the rarest creatures in the world.
The Sisodia Rani Garden: A magnificent park located about 8 kilometres from Jaipur is called Sisodia Rani Garden. Maharaja Sawai Jai Singh II built it in 1728, and it has a number of lovely fountains, pavilions, and structures. The garden is a great spot to relax and take in the beauty of nature.
Chokhi Dhani: About 20 kilometres from Jaipur, there is a unique rural resort called Chokhi Dhani. It offers a wonderful chance to discover more about Rajasthan's rich culture and heritage. The huts, cottages, and tents at the resort are wonderful displays of Rajasthani design. Also, the resort provides a wide range of events and activities that showcase Rajasthan's vibrant culture and customs.
Anokhi Hand Printing Museum: A distinctive museum can be found in Jaipur called the Anokhi Museum of Hand Printing. It displays block printing, a traditional craft that is significant to Rajasthani culture and heritage. The museum features a number of displays that describe block printing's mechanics and importance in Rajasthan. It also features a lovely courtyard and a gift shop where you can buy fabrics that have been hand-printed.
Sanganer: A little town called Sanganer can be found outside of Jaipur. It is also known for its traditional handicrafts, particularly its handcrafted papers and textiles with block prints. Visitors can stroll through the town's winding streets and observe local craftspeople at work. Anybody looking to purchase locally made gifts or souvenirs from Jaipur must go there.
Jaipur is a charming city with an interesting past, present, and future. It offers a wonderful chance to take in Rajasthan's magnificence. In Jaipur, there are many attractions to see that provide an insight into the vibrant culture and traditions of Rajasthan, from ancient monuments to hopping markets and breath-taking gardens. Whether you love animals or history, Jaipur has something to offer everyone. Pack your bags and get ready to discover the stunning city of Jaipur, including the well-known Samode Haveli Jaipur.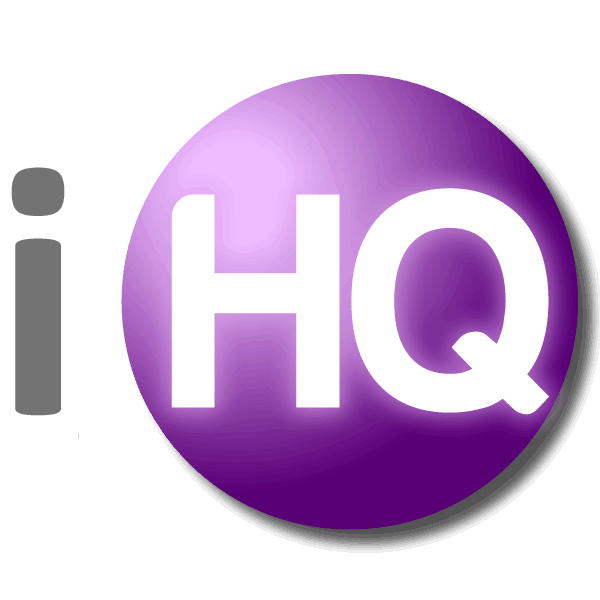 IntelligentHQ Your New Business Network.
IntelligentHQ is a Business network and an expert source for finance, capital markets and intelligence for thousands of global business professionals, startups, and companies.
We exist at the point of intersection between technology, social media, finance and innovation.
IntelligentHQ leverages innovation and scale of social digital technology, analytics, news and distribution to create an unparalleled, full digital medium and social business network spectrum.
IntelligentHQ is working hard, to become a trusted, and indispensable source of business news and analytics, within financial services and its associated supply chains and ecosystems.