We've confidentially submitted an S-1 to the SEC for a planned IPO. This Tweet does not constitute an offer of any securities for sale.

— Twitter (@twitter) September 12, 2013
It would be hard to escape the big anouncement from Twitter this week about its much-hyped initial public offering. Under the radar however four days previously, it was busy doing something else: laying the groundwork for its IPO announcement by acquiring MoPub, a mobile ad serving platform and marketplace, for $350 million. This move was surely no coincedence. The move could potentially make Twitter the most disruptive company in advertising in the days to come. Startup MoPub is a one-stop ad serving platform designed for mobile application publishers to manage their ad inventory on iOS and Android.
MoPub enables app publishers to optimize multiple sources of advertising in a single product – including direct ads, house ads, ad network, and real-time bidding through the MoPub Marketplace.
MoPub was founded by former AdMob and Google team members and is backed by Accel Partners, Harrison Metal Capital, and Jafco Ventures. Dr Sonia Falconieri, Senior Lecturer in Finance at Cass Business School, commenting on the recent news Twitter has filed with the SEC to go public said: 
"It is good timing for Twitter to plan an IPO. There has been long enough time for market participants to forget the disappointing IPO by Facebook and get enthusiastic for the listing of yet another high profile internet company. It looks like Twitter has also retained a lesson from the Facebook IPO by deciding not to publicise some relevant company information in the hope this will prevent the hysteria which surrounded Facebook."
Twitter has described the purchase as "a key opportunity to extend many types of native advertising across the mobile ecosystem through the MoPub exchange".
"The two major trends in the ad world right now are the rapid consumer shift toward mobile usage, and the industry shift to programmatic buying. Twitter sits at the intersection of these, and we think by bringing MoPub's technology and team to Twitter, we can further drive these trends for the benefit of consumers, advertisers, and agencies" – Twitter
"In addition to investing in new capabilities for our publisher platform, we believe there are opportunities to bring better native advertising to the mobile ecosystem. With the support of the team and resources of Twitter, we'll be able to move even more quickly towards the realization of our original vision" said MoPub's CEO Jim Payne.  MoPub's current clients include WordPress, Flixster, Ngmoco, and OpenTable. Speaking to Techcrunch Jim Payne has said that he will become Twitter's vice president of exchange.
When asked When about how MoPub's publisher business would fit in a now corporate Twitter, he compared it to Google and its ad acquisition DoubleClick: Google was doing a great job monetizing their own properties, but in order to really be a significant player with scale, breadth, reach, and frequency, they needed DoubleClick. We can provide that level of scale and breadth to the Twitter folk."
From about 2008 onwards, Twitter have made nearly 30 purchases with this year being its busiest with eight companies being incorporated into the social media giant.
Featured Image credit: Flickr via  Rosaura Ochoa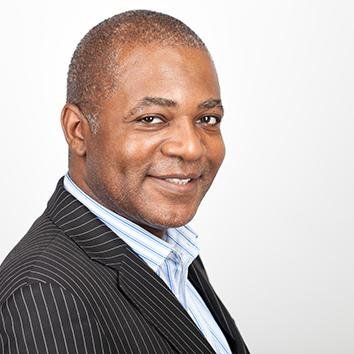 Hayden Richards is Contributor of IntelligentHQ. He specialises in finance, trading, investment, and technology, with expertise in both buy-side, sell-side. Contributing and advising various global corporations, Hayden is a thought leader, researching on global regulatory subjects, digital, social media strategies and new trends for Businesses, Capital Markets and Financial Services.
Aside from the articles, interviews and content he writes for IntelligentHQ, Hayden is also a content curator for capital markets, analytic platforms and business industry emerging trends. An avid new media explorer Hayden is driven by a passion for business development, innovation, social business, Tech Trading, payments and eCommerce. A native Trinidadian, Hayden is also a veteran, having served with the Royal Air Force Reserves for the past 10 years.
Follow Hayden on Twitter @HaydenARichards, linkedin.com/haydenhrichards and http://www.scoop.it/u/hayden-richards