Transforming Finance Intelligenthq
"What we are going through is not only a financial crisis. But a crisis of the economic system as a whole: capitalism, if you like."   Victoria Chick, Professor of Economics at the University College London
As we all know, society in general isn't happy with the financial system in which we live. But it seems that there is also a growing consensus that instead of rumbling endlessly about that, one should contribute to society by doing something about it. The Finance Innovation Lab is such an organisation. Launched in 2008, its main goal is to transform radically the financial system as we know it, and to bring positive change to the world in general, by finding alternative financial solutions that are fairer, responsible and democratic. The work done by the organisation has been widely approved, which led NESTA and The Observer newspaper to list the organisation in the '50 New Radicals, changing the face of Britain for the better'. The Finance Innovation Lab was launched in 2008 sponsored by the WWF-UK (World Wide Fund for Nature) and ICAEW (the Institute of Chartered Accountants in England and Wales). Since then, the organisation has helped the construction of communities of innovators and has worked with a broad spectrum of people from various sectors such as mainstream finance, the creative industries, academia, NGOs and the alternative business and finance world.
Transforming Finance
"What we have is a financial system that has evolved in ways in which it very largely it very largely it serves itself rather than the needs of the non financial economy." John Kay
The Finance Innovation Lab launched last November (2013) the film "Transforming Finance" sponsored by Calouste Gulbenkian Foundation. The film, that is the result of two years of collaborative research with 100's of finance professionals, policymakers, academics and advocacy groups aimed to map out the flaws of the current financial system and to point  for alternatives. The film is constructed through a series of interviews to personalities such as Andy Haldane from the Bank of England, Baroness Susan Kramer, the economist and academic John Kay, Victoria Chick, professor of economics at University College London and Bruce Davis, co-founder of Abundance. With their interventions they all  map some of the problems of the current system such as:
short-termism
banks too big to fail
lack of competition or transparency for consumers.
The second part of the film points what needs to be done to improve the financial system and proposes solutions,  such as policy interventions to reform the system, more effective incentives to encourage mainstream finance to act more responsibly, the development of more local and community banks, that are not for profit,  and incentives for the emergence of  new innovative business models which can create a more resilient financial marketplace. The film asks crucial questions adapted to the world in which we live today, such as: "How do we finance a sustainable economy ?" As professor Victoria Chicky says:
"One of the reasons that finance turned into making money out  of money instead of financing industry and entreprise is because industry and entreprise aren't profitable as they once were."
New Financial Innovative Models
The crisis in the current financial system is leading to the emergence of some innovative business models, which is the case of Zopa and Abundance. Zopa was founded in 2005 and currently is the UK's leading peer-to-peer lending service.  Zopa has been incredibly successful lending over £558 million to UK consumers since its launching. Abundance on the other hand, is a renewable energy investment and lending platform. Abundance lets people invest in renewable energy projects, which means that can actually gain a profit, while supporting the planet. Through the platform one can invest in wind, solar, anaerobic digestion and hydro projects, that are contributing to a greener planet.
screenshot of platform abundance
The film finishes by stating how it is time now to have a "hands on" approach to transform the financial system into a better one. As Giles Andrews says, the CEO of Zopa: "It is a great time to transform the financial system now, because it is in a stage that it is not working very well. And it is easier to make a change when things are in a state of flux anyway. "
The crucial question is clearly put by Bruce Davis, the co-founder of Abundance:
"The next hundred years of money are going to be about how quickly we can democratise the finance, and how quickly we can take power back as individuals and start doing things that can solve all the problems that we see around us." 
The film can be seen here: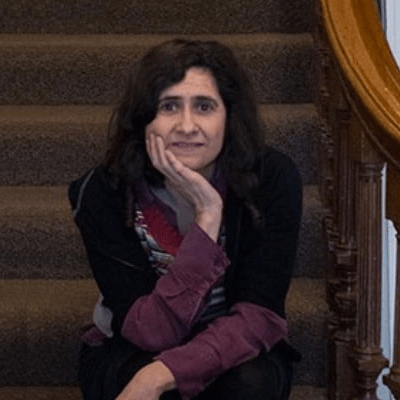 Maria Fonseca is the Editor and Infographic Artist for IntelligentHQ. She is also a thought leader writing about social innovation, sharing economy, social business, and the commons. Aside her work for IntelligentHQ, Maria Fonseca is a visual artist and filmmaker that has exhibited widely in international events such as Manifesta 5, Sao Paulo Biennial, Photo Espana, Moderna Museet in Stockholm, Joshibi University and many others. She concluded her PhD on essayistic filmmaking , taken at University of Westminster in London and is preparing her post doc that will explore the links between creativity and the sharing economy.