Hosted by seasoned financial markets experts Adam Hill, Hilton Supra and Peter Kristensen, Financial Markets: Trading News & Analysis aims to cover the latest news on trading, trading strategies and markets. A podcast produced by Tradersdna, SGT & trademakers.
Financial trading is no different to any other form of trading: it is about buying and selling financial assets in the hope of making a profit. Participating in trading has its rewards and inherent risks like losing some or all of your investment. Mitigating the risk and maximising the potential for reward, opportunity and information, needs to be on par with and at the same cost basis as institutional investors. We, therefore, see the need to examine the issues, the markets, the risks and the opportunities to help bridge the gap that exists between institutional and retail investors.
That is exactly what Financial Markets: Trading News & Analysis by tradersdna, SGT and trademakers is all about. A new YouTube talk show co-hosted by Hilton Supra, Vice-Chairman of Ztudium Group, Peter Kristensen, CFO and Partner at SGT, and Adam Hill, COO and Partner of SGT. Powered and hosted by 4IR platforms intelligentHQ and citiesabc, the podcast series aims to cover the latest news on trading, trading strategies and markets.
With the advent of emergent technologies like AI and ML tools, trading is no longer limited to traditional methods of buying and selling financial assets, where institutional investors have the opportunity to participate, whereas retail investors tend to have limited access or pay a higher price to participate. Today, institutional trading strategies are now available to retail investors through trademakers, giving access to these more sophisticated strategies, enabled by technologies such as the internet, digital currencies, algorithmic, quantitative strategies and automated trading systems. 
Tradersdna, Sterling Gent Trading Ltd. (SGT) and trademakers have come together to bring forth the latest trading strategies and market trends through their new YouTube Podcast series.
Presenting the key focus areas of the podcast, Hilton said:
"With some spectacular failures like FTX and trends like Fed and Inflation, it is imperative that we unpick, understand, and examine why things happen. This podcast is a journey that puts key lessons and opinions both from traditional and modern financial markets and helps investors to make intelligent and informed decisions so that they can navigate such rapid change towards associated risks and opportunities."
Market trends and strategies
Financial markets are constantly changing and evolving, which is why investors need to stay informed on the latest trends and strategies. With the right information, investors can make informed decisions and capitalize on opportunities in the market.
The podcast aims to provide an impartial and informed perspective on financial matters by featuring experienced financial professionals. This approach ensures that listeners are presented with the most accurate information available, helping them to make more informed decisions. With this in mind, the podcast provides a great resource for those looking to gain a better understanding of the financial world.
Latest financial news
Financial news affects everyone, from individuals to businesses to governments, and can have a huge impact on the economy. The essence of the latest financial news lies in the fact that it provides us with the information we need to make informed decisions. It gives us insight into the economic policies of governments, the performance of the stock market, and the outlook of various sectors of the economy. It also provides us with information about the latest trends in financial markets, such as the rise and fall of stock prices, foreign exchange rates, and the interest rates that banks offer on loans.
Financial Markets: Trading News & Analysis by tradersdna, SGT & trademakers podcast provides up-to-date financial news and information in an unbiased manner, allowing audiences to stay informed of the latest developments in the sector. With this podcast, listeners can remain informed of the most current financial news, as well as gain a better understanding of the industry as a whole. The podcast offers a comprehensive overview of the financial world, helping audiences to form their own opinions and make informed decisions.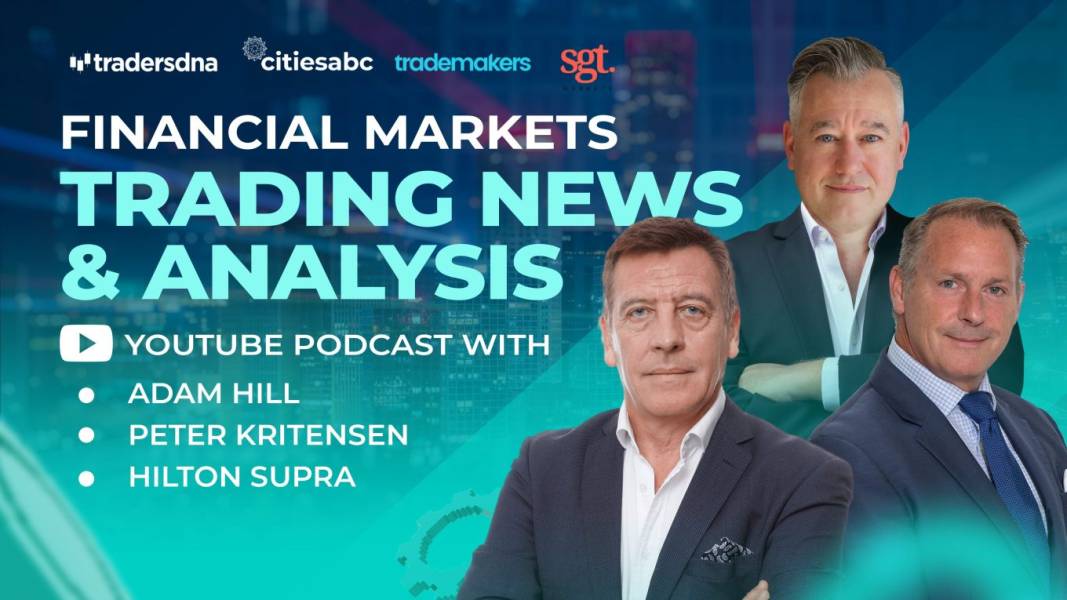 Highlighting a clear insight into the FTX failure episode, Adam said:
"With these very powerful new technologies comes the old-fashioned question of 'responsibility' in how you use these new technologies. There is a greater need for rigorous assessment of the risks before you make a trade. Can we learn anything from the traditional world of finance about how to guide our investors and traders with factual and empirical data upon which they can make an informed decision, rather than succumb to the hype which is often fostered by well-paid influencers?"
About the hosts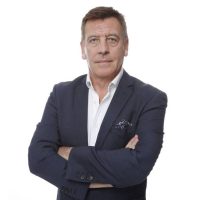 Hilton Supra has more than 30 years of experience in banking and asset management. He is a specialist in quantitative asset management, capital markets, hedge funds, and private equity, having worked for Morgan Grenfell, Deutsche Bank, AXA Investment Management, EIM FoHF, and Cheyne Capital. He is currently the Vice Chairman ztudium citiesabc/techabc fashionabc openbusinesscouncil intelligentHQ AI, Blockchain & Fintech, and co-founder of ztudium a builder of 4IR platforms (using blockchain, AI and IoT data analytics), with its subsidiary companies techabc limited (citiesabc.com) and Open Business Platform Limited.  
One of the pioneers in online trading, Peter Kristensen has more than 35 years of experience in the financial sector, making contributions to develop technology that offers innovative solutions for traders and investors. Peter is founder of  JP Fund Services SA and is Chairman of the Board, Peter is also co-founder of several other businesses like Trademakers (Switzerland) Idoneus (Switzerland), SGT Markets (BVI) Member of the Adv. Board in several companies such as Aryze (Denmark) Cannaverse and more.
Adam Hill, on the other hand, is an experienced corporate strategist and a blockchain advocate. With his contributions as a digital and marketing leader, he has been driving change in various large and complex organisations. Adam has more than two decades of experience in finance, marketing, technology and customer engagement practices and has successfully delivered results-driven solutions and a strategic mindset to companies such as Bupa, Hotspot FX, FXCM, Maersk, Marex Spectron, Gain Capital, Oanda, and many others including JPFS in Switzerland of which Adam is Co-CEO.
About SGT
SGT has been helping clients and partners capitalise on multi-asset trading and investing opportunities for nearly 20 years. A history that has enabled us to achieve significant milestones on our journey from a small trading company to the international trading and investment group we are today.
About tradersdna
Tradersdna is a leading digital and social media platform for traders and investors. Tradersdna offers premiere resources for trading and investing education, digital resources for personal finance, market analysis and free trading guides.
About trademakers
A professional investment platform that opens institutional-grade investments to the general public with a minimum investment of just $5,000, and on the same terms as HNW and institutional investors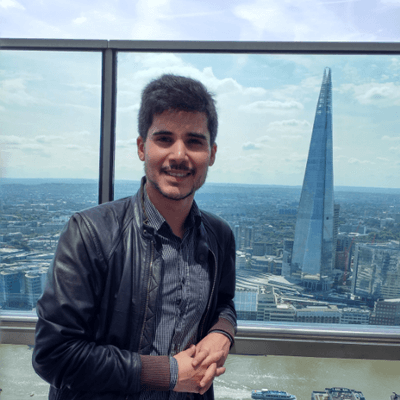 Hernaldo Turrillo is a writer and author specialised in innovation, AI, DLT, SMEs, trading, investing and new trends in technology and business. He has been working for ztudium group since 2017. He is the editor of openbusinesscouncil.org, tradersdna.com, hedgethink.com, and writes regularly for intelligenthq.com, socialmediacouncil.eu. Hernaldo was born in Spain and finally settled in London, United Kingdom, after a few years of personal growth. Hernaldo finished his Journalism bachelor degree in the University of Seville, Spain, and began working as reporter in the newspaper, Europa Sur, writing about Politics and Society. He also worked as community manager and marketing advisor in Los Barrios, Spain. Innovation, technology, politics and economy are his main interests, with special focus on new trends and ethical projects. He enjoys finding himself getting lost in words, explaining what he understands from the world and helping others. Besides a journalist, he is also a thinker and proactive in digital transformation strategies. Knowledge and ideas have no limits.