Everyone loves infographics. If you have great content, condensed in infographic form, it is more likely to be shared and distributed throughout the web. Infographics are a mashup of design, writing and analysis that make the perfect companion for a big data world.  Infographics have become popular on the Internet and in presentations due to their illustrated approach and their non-traditional method of relaying information to a wider audience.
In their Winter 2010 article in Newspaper Research Journal, Barbara M. Miller and Brooke Barnett explain why infographics work so well:
On their own, text and graphics are both useful yet imperfect methods for communication. Written language allows an almost infinite number of word combinations that allow deep analysis of concepts but relies heavily on the reader's ability to process that information. Graphics may be easier for the reader to understand but are less effective in communication of abstract and complicated concepts. … combining text andgraphics allows communicators to take advantage of each medium's strengths and diminish each medium's weaknesses."
The Ten Best Infographic Design Companies for July 2013 are:
1) Avalaunch Media
2) Column Five Media
3) NowSourcing
4) Infographic World
5) Frame Concepts
6) Brafton
7) Linchpin SEO
8) Lumin Consulting
9) Infographic Design and Development
10) Killer Infographics
Infographic design companies approach delivering information for their clients through illustration in a variety of methods which catch an audience's attention through visual arts and graphics. These companies create the method of delivering information which companies will use for delivering information to various audiences. Companies are evaluated based on their strategy and history of creating thought-provoking infographics in areas including design appeal, readability, visualization, strategy, and research.
To view the rankings of the best infographic design companies visit: http://infographic-design-company.bwdarankings.com/best-infographic-design-companies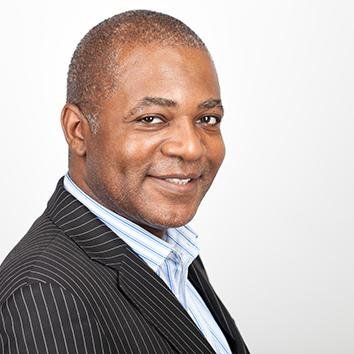 Hayden Richards is Contributor of IntelligentHQ. He specialises in finance, trading, investment, and technology, with expertise in both buy-side, sell-side. Contributing and advising various global corporations, Hayden is a thought leader, researching on global regulatory subjects, digital, social media strategies and new trends for Businesses, Capital Markets and Financial Services.
Aside from the articles, interviews and content he writes for IntelligentHQ, Hayden is also a content curator for capital markets, analytic platforms and business industry emerging trends. An avid new media explorer Hayden is driven by a passion for business development, innovation, social business, Tech Trading, payments and eCommerce. A native Trinidadian, Hayden is also a veteran, having served with the Royal Air Force Reserves for the past 10 years.
Follow Hayden on Twitter @HaydenARichards, linkedin.com/haydenhrichards and http://www.scoop.it/u/hayden-richards