Technology has been moving ahead at an incredible pace in recent years, and many wonder what 2016 will bring in terms of new technological developments. Sandhya Venkatachalem (2015) documented some of the likely trends for the World Economic Forum as 2015 was drawing to a close, and the insights are certainly worth a review. As Venkatachalem puts it:
"Technology, today, is THE leading source of productivity gains and sustained competitive advantage for every company and organisation in every single industry globally."
Understanding upcoming trends in technology is really important for all kinds of organisations. Technology holds the promise of being able to reduce some of the inequalities that exist in the world with regard to education and socioeconomic differences, even though we experience now a transition moment when actually technology is also being responsible for some of those inequalities. One way or another, it is important to acknowledge how technologies are going and the ones that will be disruptive in 2016.
Cyber Security
One of the biggest technology challenges that will continue to escalate in 2016 is thought to be cybercrime. Cybercrime threatens all organisations across the world. We saw some fairly damaging cybercrime attacks in 2015,such as TalkTalk's recent one, with people's private data being exposed and creating great damage. There is an increasing need for businesses to respond to this so that they are better protected. Specifically, it is recommended to make sure that cloud, mobile and Internet of Things are as protected as possible. Instead of pretending that absolute security was possible, people became more aware that there was a need for better risk mitigation.
Cloud
Aside from the issue of security, cloud is predicted to have a continuing role in 2016. The areas of focus will shift somewhat, more towards mobile, wearables and the Internet of Things. All of these are expected to continue to change and grow. This will require adaptable architecture and infrastructure so that it is possible to provide the level of scale that will be needed, particularly to deliver the Internet of Things.
The Internet of Things and the Device Mesh
The Internet of Things, among other developments, is also going to lead to an increased volume of data to be managed. Big data became a real area of emphasis during 2015, with a shift from holding onto the data to actually using it a bit more effectively. During 2015 this was achieved through making better use of advanced analytics. This is expected to advance further during 2016, and it is expected that all applications will have embedded analytics in the longer term. It is anticipated that these will need to be able to make recommendations and offer insight rather than just handling and maintaining data.
Gartner published a recent report speaking about the digital mesh. The term means an evolving digital mesh of smart machines will connect billions of things into a continuous digital experience.
Artificial Intelligence and Deep Learning
Artificial intelligence and smart machines are also likely to be expanding in prominence during 2016. This is because analytics makes this possible. Developing analytics and putting these into context clears the path for smart machines that have the ability to self-learn and respond in an appropriate manner as a result of that learning. During 2015 artificial intelligence development accelerated, and machines began to work towards automation of certain processes as well as getting involved in simplification of these processes. It is likely that analytics will help this area to continue to grow, and smart machines will ultimately become more responsive.
3D printing Will Go Mainstream
3D printing was also an innovation that started to become more mainstream during 2015, and this is expected to continue further in 2016.In fact it is expected that pricing will allow scale and growth to allow it to be used much more frequently. It is also anticipated that quality will increase, which will be highly beneficial for organisations in terms of product development costs. Another trend expect for 2016 will be that 3D will keep using a wide range of materials. Some examples are nickel alloys, carbon fiber, glass, conductive ink, electronics, pharmaceuticals and biological materials. The applications of 3 D printing will increasingly expand into aerospace, medical, automotive, energy and the military. It will be as well possible to mix multiple materials together with traditional 3D printing in one build. Biological 3D printing — such as the printing of skin and organs — is advancing as well, but ethical and moral issues, as well as a legal framework as to be set up, so everyone can fully understand its huge implications.
Tech Unicorns
Last year, there was an increase in bigger private technology organisations during 2015, with a large number of mergers and acquisitions taking place, including some of the biggest ever deals. Tech Unicorns are tech companies whose valuation has exceeded the somewhat arbitrary value of $1 billion.This is set to continue. Even though tech Unicorns was a development that was on the increase, it then later on declined in 2016. These companies rose quickly and were valued at $1 billion or more. There are now thought to be 144 such companies, a figure which has increased fivefold compared with three years ago. However, most do not make money, and so these appear to be on the decline. Pricing slowed down for such companies, and it became clear that it was difficult for them to hold onto their public valuations after IPO. This trend also seems likely to pervade into 2016.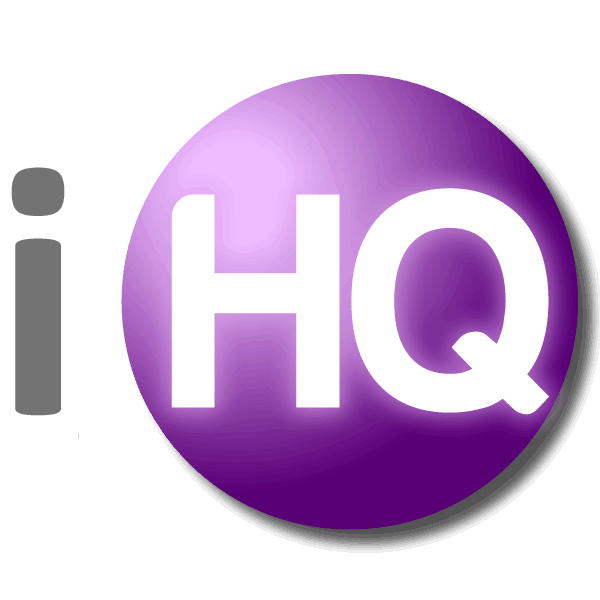 IntelligentHQ Your New Business Network.
IntelligentHQ is a Business network and an expert source for finance, capital markets and intelligence for thousands of global business professionals, startups, and companies.
We exist at the point of intersection between technology, social media, finance and innovation.
IntelligentHQ leverages innovation and scale of social digital technology, analytics, news and distribution to create an unparalleled, full digital medium and social business network spectrum.
IntelligentHQ is working hard, to become a trusted, and indispensable source of business news and analytics, within financial services and its associated supply chains and ecosystems.