China's technology ecosystem has been growing at an incredible pace. One particular tech innovation has been severely curtailed in the country recently, is the use of bitcoins which can no longer be used as official currency, either as payment or by financial institutions. China has also seen fit to block third-party payment companies from allowing local Chinese users to purchase Bitcoins. Things are looking bleak at the moment for bitcoins but not for Chinese branded smart phones. If you thought China was the land of incredibly cheap and fragile throwaway devices, think again.
Companies such as Xiaomi and Oppo have entered  the low-cost high-performance mobile space and we can start to see more higher quality devices appearing. Oppo is worth keeping an eye on because its partnership with Cyanogen, resulting in the first dedicated CyanogenMod smartphone: the OPPO N1 and with Google's blessing mind you.( I did not think they would)
Since 2012, China has stormed its way upwards to take its place as the second-largest economy and third-largest IT market in the world, but IT spending per capita in China is still less than five percent of that in the US. If local CIOs in China are to succeed in a global marketplace, they need to go beyond retaining firm "control" of technologies and focus on what everyone else is doing, which is simply retaining and winning customers. I am not sure if that is a natural cultural fit. Forrester Research recently published its China Tech Market Outlook: 2014 report. A Key takeaway is that CIOs need to move beyond control and focus on the end customer.
Having perused the report, here are the five predictions for the Chinese Tech Outlook:
Technology spending is slowing down in China and local vendors will gain share. Forrester estimates that China's enterprise IT purchases will grow by six percent in 2013, to RMB 698 billion, and a further eight percent in 2014, to RMB 752 billion.
China will become the world's largest eCommerce market. The number of online buyers in China alone will reach 356 million in 2014 — surpassing the entire US population. The Chinese online retail market will continue to grow, to $604 billion in 2017.
Smartphones will become life hubs for most Chinese consumers. For many consumers in China, the smartphone will begin to resemble a "life hub" — a connected hub for people's lives. Forrester estimates that 48% of all Chinese mobile phone subscribers will own smartphones in 2014.
Customer experience will surge as a priority. With technologies disrupting the way organizations serve and communicate with their customers, customer experience will become a hot topic for CIOs in the hypercompetitive Chinese market.
Big data and analytics will gain popularity, but few IT organizations will meet business demands. Forrester believes that customer engagement will drive BI, big data, and analytics investments in China in 2014, especially at banking/finance and retail organizations.
It will be interesting to see how the Chinese deal with serving up a first-class customer experience brought on by the pressures of increasing disruption by technology. It's possible that they may look overseas initially for help, but the main challenge is for organisations locally to change their cultures and mindsets in order to compete globally.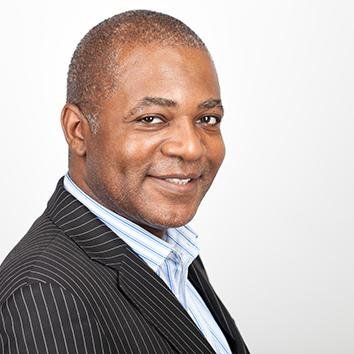 Hayden Richards is Contributor of IntelligentHQ. He specialises in finance, trading, investment, and technology, with expertise in both buy-side, sell-side. Contributing and advising various global corporations, Hayden is a thought leader, researching on global regulatory subjects, digital, social media strategies and new trends for Businesses, Capital Markets and Financial Services.
Aside from the articles, interviews and content he writes for IntelligentHQ, Hayden is also a content curator for capital markets, analytic platforms and business industry emerging trends. An avid new media explorer Hayden is driven by a passion for business development, innovation, social business, Tech Trading, payments and eCommerce. A native Trinidadian, Hayden is also a veteran, having served with the Royal Air Force Reserves for the past 10 years.
Follow Hayden on Twitter @HaydenARichards, linkedin.com/haydenhrichards and http://www.scoop.it/u/hayden-richards