Top 6 Visual Search Engines for Finding the Image You Want
Writing content for use on a blog and/or social media is great, but most of us these days know that this needs to be paired with a relevant photo to really attract the attention of the audience. Identifying such photos can take a considerable amount of time. In most cases we won't already have them to hand, and so some research needs to be carried out. There are seemingly endless websites of photographs to trawl through.  IntelligentHQ compiles here a list of the best visual search engines based in Joshua Lockhart's one and others. Here are the options:
TinEye – you may not have heard of TinEye, but it has apparently been around for a very long time. You have to be a little creative to be able to use it effectively. It is well known for its reverse image search option. Searching by image will not necessarily find you what you are looking for. One benefit of this particular search engine is that you can use MulticolorEngine. This is great for designers. You decide what colour you are looking for and then TinEye searches Creative Commons images that are this colour.
CC Search – one of the biggest challenges when looking for images to use on other sites is knowing whether you are allowed to use them or not. In most cases you need to search for Creative Commons images, as these are generally allowed to be used widely. CC Search solves this problem by only seeking out images that are Creative Commons, saving you the time of trying to figure out the rights for yourself. You enter what you are looking for into the search engine and the tool searches a variety of sources for suitable pictures for you to use. It is still worth double checking that you can use the picture when you find the right one, just in case.
Compfight – Compfight takes all of the images that it displays from Flickr. However, it avoids some of the pesky problems that are associated with working with the latter. This provides you with a cleaner and easier to use experience. Again, all the results are Creative Commons backed. Of particular note, the WordPress plug-in is recommended. This is because the whole task of looking for images in a new tab, downloading them and resizing them creates quite a bit of work. However, the Compfight plug-in allows the possibility for searching for images while you are in WordPress itself.
Flickr Storm – Flickr Storm provides the opportunity to search for images a little more creatively and it provides both a primary and secondary list of search results based on what you type in. The first list is based on the words that you typed in for yourself. The other list is a little more creative because it uses keywords that it comes up with based on the ones that you put in. This can provide a more varied search for an image than you might have come up with on your own.
WeSEE – WeSEE is still in beta format but is growing at a rapid rate and has value to offer for your image search. In particular it focuses on presenting images based on your search in a minimalistic way, making it a lot easier to spot what you are looking for. It also benefits from using keyword search functions and the reverse image option.
Bing Image Search – Some say that Bing Image search is one of the best visual search engines. Experts say how Bing is better at understanding image quality and at filtering images by characteristics such as by size, color, layout, date and even license (e.g. Creative Commons).
Google Image Search – Last but not least, Google Image Search has plenty to offer if you are seeking images with lots of opportunities for narrowing down the scope. Some think it is the best search engine for images. You can find images that are Creative Commons, search for images by colour and also do reverse image searches. Overall Google enables you to be able to use different kinds of search criteria to find what you are looking for, enabling you to make very effective searches. In short, you don't want to leave Google Image Search out when seeking out an image.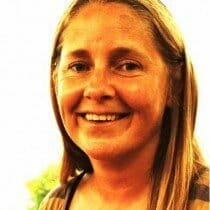 Paula Newton is a business writer, editor and management consultant with extensive experience writing and consulting for both start-ups and long established companies. She has ten years management and leadership experience gained at BSkyB in London and Viva Travel Guides in Quito, Ecuador, giving her a depth of insight into innovation in international business. With an MBA from the University of Hull and many years of experience running her own business consultancy, Paula's background allows her to connect with a diverse range of clients, including cutting edge technology and web-based start-ups but also multinationals in need of assistance. Paula has played a defining role in shaping organizational strategy for a wide range of different organizations, including for-profit, NGOs and charities. Paula has also served on the Board of Directors for the South American Explorers Club in Quito, Ecuador.