We all know there are many mobile apps out there to help make you productive, regardless of your preferred platform. That's right, apple fan boys don't exclusively get to have all the fun. Whether you're just trying to keep track of juicy thought leader opinions pieces you have discovered or are looking to share them with your community, the same device that helps you streamline your professional life and manage a variety of business tasks can also help you log your preferences and assist you in creating value amongst your peers.
In no particular order here are our top five picks:
1. Evernote: Remember everything 
Evernote makes it easy to remember things big and small from your everyday life using your computer, phone, tablet and the web. Its business version allows you to share knowledge across your company and capture everything that matters to your business.
Evernote Business lets you save more research, more projects and more notes than ever. You'll get 2GB each month to use towards Personal Notes, plus your company gets two additional gigabytes per employee for content placed in Business Notebooks. UPDATE: News services are reporting a security breach at evernote. Attackers were able to take user information including user-names, email addresses, and encrypted passwords.
Evernote says there is no evidence of payment details being compromised.
You won't be able to change your password from the Evernote app; instead, you need to head over to evernote.com and sign in. As always, if you used your Evernote password on any other site, you should change all your passwords now that it's been compromised. For many companies that rely on collaboration, the simplified billing, enhanced support and additional Business Notebook features make the application a "must upgrade" product for 2013.
Available on: Apple, Android
2. Pinterest: Pin what you love 
You have heard of Pinterest right?. The premise of Pinterest is you create "pinboards," which are nothing more than categories, to which you can then "pin" images that you find online or via other Pinterest users. While pinning content that other Pinterest users have posted works great, you can also add content you find elsewhere on the Web using Pinterest's bookmark bar button. Pinterest is a great place to share your articles, pictures, and videos with a growing population of people who engage with others via social media.
If you don't have a Pinterest account, you can easily create one right from the app. Just walk through the initial setup, tap a few pictures, and let Pinterest choose a batch of users for you to follow. Once you're all set up, you can start browsing through pins, repinning others' items, and pinning your own. Just like the Pinterest Web site, the app opens up to your main dashboard, showing a feed of all the people and boards you follow. From here, you can swipe down through your feed, conduct a search, or create a new pin, using a photo already on your device or a new photo.
Available on: Apple, Android
3. Idea Organizer
Idea Organizer lets you quickly note ideas that you have and then organize them so you can go back to them at a later date. The app even features Dropbox backup and password protection along with a voice memo recording feature.
Available on: Apple
4. Cardmunch: organize all the business cards you get  
LinkedIn's app Cardmunch lets you scan business cards and convert them to contacts in your address book. You can also sort scanned cards by company.For LinkedIn members, CardMunch connects with a transcription team to accurately transform business cards into contacts on your iPhone. Contact info includes full LinkedIn profile data, when available. It's a much better solution than any OCR (Optical Character Recognition) tool.
Available on: Apple
5. Pocket  
If you're looking for a bookmarking tool that syncs across devices, then look no further. Formerly known as Read It Later, Pocket is a short-term bookmarking app that syncs across all of your devices. With it, you can put lengthy articles or videos away and queue them up for reading and watching later, no matter where you are. Pocket lets you pull down your article to reveal one tap options for viewing unadorned text or the original web view, as well as a force refresh button. Otherwise, tools, toggles, and menu bars smartly get out of your way.
Read It Later sharing capabilities are built into any apps and web sites, and while Pocket has been working with other apps, "save to Read It Later" buttons will persist in apps until developers push out releases.
Available on: Android, Apple
Image credit: infographic created by ShoutEm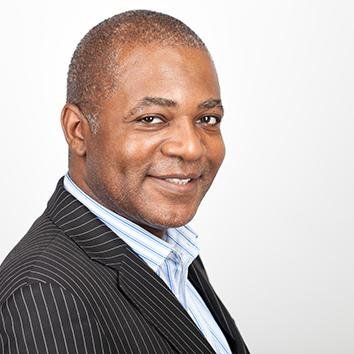 Hayden Richards is Contributor of IntelligentHQ. He specialises in finance, trading, investment, and technology, with expertise in both buy-side, sell-side. Contributing and advising various global corporations, Hayden is a thought leader, researching on global regulatory subjects, digital, social media strategies and new trends for Businesses, Capital Markets and Financial Services.
Aside from the articles, interviews and content he writes for IntelligentHQ, Hayden is also a content curator for capital markets, analytic platforms and business industry emerging trends. An avid new media explorer Hayden is driven by a passion for business development, innovation, social business, Tech Trading, payments and eCommerce. A native Trinidadian, Hayden is also a veteran, having served with the Royal Air Force Reserves for the past 10 years.
Follow Hayden on Twitter @HaydenARichards, linkedin.com/haydenhrichards and http://www.scoop.it/u/hayden-richards