The Top 15 Most Popular Business Websites. Intelligenthq
The web has lots of excellent resources, and there is also a lot of not so quality content out there. Budding entrepreneurs and other business people can often get overwhelmed by the array of different resources that are available for their use. As Mark Zuckerberg famously said, "By giving people the chance to share we're making the world more transparent". While that is true, we are also making it more complicated in some ways. There are so many websites out there that offer business help and news, and not all are of a high standard. Separating the wheat from the chaff can become a real challenge.eBiz MBA has helped to improve the situation, however, through its introduction of a list of the Top 15 Most Popular Business Websites.
While popular might not always seem like a good thing to go for, in terms of web resources, visitor numbers speak volumes in terms of quality, with the cream rising to the top. The list is compiled by reviewing Alexa Global Traffic Rank and US Traffic Rank from Compete and Quantcast. Using these three separate resources it has been possible for eBiz MBA to create a really helpful resource. Arguably there may be better ways of developing such a list, but users vote with their mouse clicks and this list is definitely a very good place to start when looking for business and finance news.
The Top 15 most Popular business Websites. Intelligenthq
Topping the list are three finance websites that are helpful in terms of money management. At the very top of the list, perhaps unsurprisingly, is Yahoo Finance. MSN Money Central comes in second and CNN Money, third. All of these offer great information on what different stocks are doing and how the market is performing at any given time. They provide updates on Fortune 500 companies, the FTSE, the DOW and the most important organisations from around the world. Personal finance articles are also a feature of these websites, so you can get advice on savings, credit and debit, retirement and others. Perhaps disappointingly for Google Finance, it comes in at sixth place.
Websites that provide more general business news and guidance also feature highly among the list of top 15 most popular business websites. In fourth place is Forbes, and in fifth, the Wall Street Journal. Eighth is CNBC and ninth is Business Insider. All of these, and particularly Forbes are really good for understanding current trends in business and important events in business that are being reported on in the news around the world. Forbes is especially helpful for understanding thought leadership in a variety of different areas. If you want to know about tablet technology and how you can implement that in your business, or key tips for social media marketing, Forbes can be extremely helpful. If you've never used Forbes before, it is worth being aware that when you click on a search engine link to the website you'll be first presented with advertising. That's how they avoid charging you for content. Click on the "go to site" link and you'll find your sought after content easily enough. Business Insider is similarly structured, while CNBC and Wall Street Journal have more of a "newsy" feel about them.
Getting to position 10 and beyond the business websites that are visited most frequently return to the theme of money. Seventh is Bloomberg, which has a heavy financial focus. There is Fool (The Motley Fool) in tenth, MarketWatch in eleventh, The Financial Times at fourteenth and Seeking Alpha at fifteenth. All of these websites are similarly set up to Yahoo and Google Finance, offering largely finance based news and advice. Some of them, most notably the Financial Times website requires payment for premium subscription. That means that it significantly decreases its helpfulness unless you are prepared to pay. You may be happily browsing away and suddenly find that content is blocked unless you subscribe. This can be even more annoying if you click on a search engine link and find you can't view the content.
Finally in positions twelve and thirteen you'll find Bloomberg Businessweek and International Business Times (IBT). These are back to the style of Wall Street Journal. Brief descriptions of the entire list of top 15 most popular business websites can be found at eBiz MBA.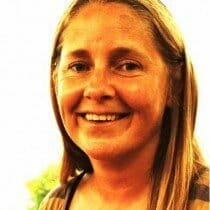 Paula Newton is a business writer, editor and management consultant with extensive experience writing and consulting for both start-ups and long established companies. She has ten years management and leadership experience gained at BSkyB in London and Viva Travel Guides in Quito, Ecuador, giving her a depth of insight into innovation in international business. With an MBA from the University of Hull and many years of experience running her own business consultancy, Paula's background allows her to connect with a diverse range of clients, including cutting edge technology and web-based start-ups but also multinationals in need of assistance. Paula has played a defining role in shaping organizational strategy for a wide range of different organizations, including for-profit, NGOs and charities. Paula has also served on the Board of Directors for the South American Explorers Club in Quito, Ecuador.