Top 100 Open Innovation Companies and Organisations Globally Part Four Intelligenthq
In a world where competition is increasingly steep, innovation is on the minds of all great business leaders. Every organisation's leaders know that a failure to innovate may mean the company failing to survive. Even Mark Zuckerberg, creator of Facebook is painfully aware of this, according to his COO, Sheryl Sandberg. She says:
"What Mark worries about the most is the lack of change, the lack of innovation, becoming the innovator's dilemma company that gets big and stops moving and stops staying ahead".
Some companies are taking this innovation to a whole new level and involving communities to work together to solve complex problems, or to help one another out with these dilemmas. These organisations are celebrated in the Top 100 Open Innovation List. We've already looked at some of the fascinating companies on this list and what they are doing to drive open innovation. Companies already reviewed in this series include: Starbucks, Riversimple, Moodle, Ning, CureTogether, Innoget, Dell, Basecamp, Floss Manuals, LibraryThing, The Apache Software Foundation, BlueThink, Amazon Marketplace, 99 Designs and Atlassian. We will now turn to reviewing the efforts of a further five organisations from this list of fascinating innovators.
Hewlett Packard is one company in particular that has really embraced the ideals of open innovation. It has developed labs where open innovation thrives. It has created an open innovation team that links collaborators that are researchers and entrepreneurs in business, government and academia, to come up with innovative solutions to hard problems with a goal of developing breakthrough technologies. For example it works with universities in its "HP Labs Innovation Research Program" with a view to getting universities around the world to get involved in joint research with HP Lab Scientists. This is just one of the undertakings that HP is using to drive open innovation forwards.
Creative Commons is another organisation that has driven open innovation. This time, the innovation is in the area of intellectual property, and Creative Commons claims to help people to share their knowledge and ideas with others around the world. The organisation is working with more than 100 affiliates in 70 different jurisdictions to support its aims worldwide. An example of where CC has been particularly helpful has been with Flickr, a photo sharing platform. Here, CC licenses are available to choose from, allowing different opportunities for photographs to be reused by others, sometimes even by businesses.
Similarly to Amazon Marketplace, eBay has changed the face of online shopping. This organisation has built a marketplace that allows people to be able to open online shops which enables smaller scale sellers to get started with selling their products online. This provides great opportunities for people that may not necessarily have the investment to be able to start their own business by creating their own website. Instead it provides a cheap platform on which to get started, so that sellers can begin to make money and see if they are able to make sales.
Taking a completely different approach to open innovation Chaordix uses crowd intelligence to build brands. The concept behind this is that organisations are able to transform their brands by leveraging the power of a crowd. This helps to provide brand and product innovation. The crowd intelligence platform that it offers provides the capability to be able to handle small crowds as well as gigantic crowds that include more than one million participants based all around the world. Aside from brand and product innovation, team insights are also on offer and so is a business to business community that claims to help promote thought leadership through collaboration on a variety of different topics.
screenshot of website Chaordix
Even the Massachusetts Institute of Technology, better known to many as MIT has moved into the open innovation space. In this case, MIT focuses on what it does best, which is education. The organisation offers open courseware that enables people to be able to learn about subjects that may have previously been inaccessible to them. This helps people to build their skills, and according to MIT, unlocks their minds and offers empowerment to learners. Courses are offered in a wide variety of different subject areas, and there really is something that will appeal to everyone and anyone via this open courseware opportunity.
Top 100 Open Innovation Companies and Organisations Globally (part 1)
Top 100 Open Innovation Companies and Organisations Globally (part 2)
Top 100 Open Innovation Companies and Organisations Globally (part 3)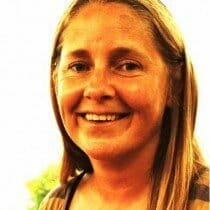 Paula Newton is a business writer, editor and management consultant with extensive experience writing and consulting for both start-ups and long established companies. She has ten years management and leadership experience gained at BSkyB in London and Viva Travel Guides in Quito, Ecuador, giving her a depth of insight into innovation in international business. With an MBA from the University of Hull and many years of experience running her own business consultancy, Paula's background allows her to connect with a diverse range of clients, including cutting edge technology and web-based start-ups but also multinationals in need of assistance. Paula has played a defining role in shaping organizational strategy for a wide range of different organizations, including for-profit, NGOs and charities. Paula has also served on the Board of Directors for the South American Explorers Club in Quito, Ecuador.