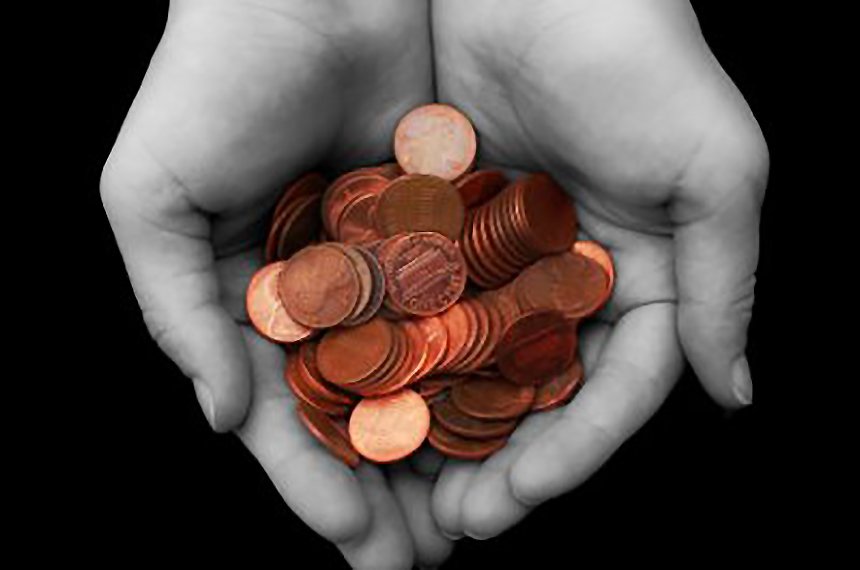 On the 20th of August, Yann MOULARY, young entrepreneur and member of JCI London, hosted an investment event called "Spotlight on Fundraising Insights" at the London Chamber of Commerce and Industry. This event staged an outstanding range of experts in investment: a Business Angel, a Venture Capitalist, and an expert in Crowdfunding. The event was also the stage for two entrepreneurs to give their feedback on their own investment experience.
The purpose of having such a line of speakers was to give entrepreneurs the opportunity to get the best tips in regards of investment. So, for those who would have missed the event or who forgot to take notes, here is a summary of the most important tips shared by the five speakers.
General tips
The five speakers agreed on several mandatory requirements no matter which investment model you are going to choose. They are the following:
Do not be generic in any way (Business Plan, Financial projections, pitch Deck);
Show passion, staunchly believe in yourself;
Be ambitious, a little bit of greed is not always negative;
Show integrity, be honest and nice to people, nobody wants to deal with rude liars.
Reaching out to Business Angels
Sally Goodsell, Business Angel and Director of Angelsden was the one to bring the answers to "when, why, where and how to approach angels?"
When and why choose Business Angels?
When still in a phase of early stage funding, Business Angels are your must-go-to. You might gather twice the amount that you would have normally have through Venture Capitals.
But that is not the only requirement. For a Business Angel, investments are at a high risk. Therefore they have high expectations on return (around 10 times) when investing. No Business Angel will bet their money on you unless you are a high growth and scalable start-up.
Where to find Business Angels?
Finding a Business Angel shouldn't be hard. In the UK alone, there are more than 80,000 Business Angels. They come in many forms and the best way to find the right ones is to browse through the UK British Business Angel Association's website. Just remember to choose people who are accredited by the F.C.A (Financial Conduct Authority), it is safer!
How to convince a Business Angel?
Business Angels are flooded with Business Plans. So, the first thing is do not send them a classical and boring Business Plan. A short, succinct and comprehensive executive summary will do better.
In the same mean, do not bore them with technical information. All they care about is why it would work and how the sales will go.
Finally, when in due diligence, answer phone calls promptly and to send the information you are asked for shortly.
How to keep being on your Business Angels' good side?
Be opened to advice and regularly keep your Business Angels updated – even if it is bad news.
A feedback from someone who reached out to Business Angels
Kingsley Maunder, CEO of Style-On-Screen, brought us a feedback on his own investment experience with angels.
Firstly, he advised the audience to take advantage of SEIS through which you can raise up to £150K. However, Kingsley advises you to make sure that your investor is not only in it for the tax break. Those type of investors will not come back for another round of investment when you probably will need more than one.
How did Kingsley Maunder get Business Angels to invest in his business? Networking. When networking, here is the rule of thumb: know your audience. Ponder the following questions:
Is the network the right one for your business?
How many angels will you pitch?
How many are going to be interested?
How many investments have they made?
How much money have they raised so far?
Do they have any user cases – companies similar to yours – they can share?What about Venture Capitals?
Denis KRUPNOV, Venture Capitalist, partner at _Dash_Ventures, was the one to enlighten us about VCs.
When and why choose Venture Capitals?
VC investment is adapted when creating a new market and needing to educate customers or when growing organically and being ready for exit soon. But that is not all. You might also need VCs if you adopt a Get-Big-Fast-Strategy like Amazon or Uber for instance.
How much to raise?
Raise more than what you actually need but not too much. Find a balance otherwise you will lose focus and mistake growth due to a strong product/business model for the one caused by intensive marketing and promotion.
What to do to get VC investment?
First thing first, do extensive research on your potential VCs. Focus on the stage, the industry, the location they operate in. Afterwards, you can reach out to VCs. Avoid indirect contact (calls, e-mails) and favour networking! You can also ask for someone in your network to introduce you to a VC.
When pitching, keep it traditional. Follow the standard investment deck template:
Give a comprehensive but not too detailed pitch: 10 slides per 20 minutes, no more than 20 slides;
Be ready to disclose additional information upon request.
What not to do?
The followings are absolute don'ts if you want VC investment. Do not ask for the signature of a non-disclosure agreement; Do not pretend you know Richard Brandson or anyone for that matter unless you really know them and a reference is actually called for; Do not ask to refer to another VC. If your venture is interesting, the VC will invest no matter what; Do not be too picky when negotiating. If you can tolerate something, even if you are not completely happy with it, go with it. Point out only what is truly unacceptable to you.
Insights on crowdfunding
Emma Northcott, Business Development manager at Crowdcube was there too to give tips on crowdfunding.
Who should crowdfund?
Crowdfunding is for companies looking to raise more than £20k at any stage as long as proof of concept goes. However, the European legislation limits crowdfunding to £M pounds.
Why crowdfunding?
It is cost effective. In addition, crowdfunding platforms try to make it quicker and easier to raise funds. The impact of social media and the campaign being online is the reason behind it. Also, crowdfunding platforms take care of the 'painful' matters such as the legal ones for instance.
The Must-Dos
Even if seemingly easier, crowdfunding is not guaranteed to be the easiest way of raising funds and thus one can allow themselves to slack on working on get funded somehow.
Crowdfunding platforms select only the best projects for their investors to invest in after a pre-launch phase. Therefore, you have to work extensively on your project before going live. Just like for pitches for angels and VCs, you have to master your subject: make your pitch impacting and always be ready to answer shortly to questions and requests from your potential investors. The one thing to remember is to market your company massively.
Feedback from an entrepreneur who went for Business Angels, Venture Capital and Crowdfunding
To wrap up this article, here is a summary of Laurence Kemball-Cook's lecture. He is the CEO of Pavegen and went through all type of investment paths: seed, Business Angels, Venture Capital and crowdfunding.
This entrepreneur's path perfectly proves the points the other speakers made before. And the first lesson is you have the right to say "no". Laurence stated that he had quirky encounters with few investors that handed him term sheets with unacceptable things – he was basically bound to end up having no power over his own company. So he said no and for the better.
The second lesson is even when the terms sheets are right, you have to make sure you choose the right investors. Indeed, seeing the company now, one would only imagine nothing but ups on this company's path. However, they went through rough patches, and they are mostly due to tricks from investors. At some point, the company got blocked by investors and was threatened of liquidation for no apparent reasons. This is the reason why you have to carefully choose your investors and not jump head first into something just because someone is willing to give money to fund your company.
Despite that rough patch, the company nevertheless stands brilliantly today. And that is particularly thanks to the jaw-dropping amounts of money they raised through crowdfunding. But how did they manage that? They marketed perfectly their company. They promoted themselves through celebrities, influential governmental figures, the CEO was a lecturer for a TED Talk, they displayed their product for everyone to see in Canary Wharf, etc.
And to add up to that, they fit the requirements stated above: not being generic, being passionate, ambitious.
Your turn to take the wheel
Hopefully, this article made it somehow clearer for you on what type on investment model to choose and how to get investors for your company. We believe you have they key points to make the next move now if you are looking for investors. Thank you for reading.