Equity crowdfunding is an innovation in finance. Private investors help small start ups to get off the ground and up and running. It used to be the case that the types of returns available for investing in such companies was only available to angel investors, but crowdfunding has changed that situation. According to Syndicate Room, equity crowdfunding is:
"The process whereby people (the crowd) invest in an unlisted company (a company that is not listed on a stock market) in exchange for shares in that company."
Equity crowdfunding allows people to own a tiny share of a company in return for their money. There are various companies out there offering equity crowdfunding. When companies do well, shareholders make money from their investment in a company.
Of course, if the company does not do well it is quite possible for investors to lose all of their money. However, by investing in a number of companies in the same way that angel investors do, the crowd is able to spread its risk and build up a diversified portfolio.
Two Forms of Equity Crowdfunding
There are two forms of equity crowdfunding. One is entrepreneur led and the other is investor led. The entrepreneur led crowdfunding platforms offer deals to small investors and the entrepreneurs set the terms around the deals, such as how much their company is worth and what the share price will be. This helps the crowd decide which deals to invest in.
Investor led platforms only offer deals that have been scrutinised by experienced investors who are also investing their own money into the deal and negotiating the investment terms. The platform provides the opportunity for the crowd to invest alongside the angel on the same terms.
There are various platforms offering equity crowdfunding. In this article, we will review three:
Syndicate Room 
Syndicate Room believes it to be unique in the sense that it only lists the companies that are already in receipt of support from business angels. The company has raised almost £38 million to date in equity crowdfunding for small businesses. This is a great option for those that are new to investing who want to learn something from how angels invest. It is arguably safer than situations that are entrepreneur led; at least that is what Syndicate Room firmly believes. However, definitely for those new to investing who are not sure what to look for, the idea that an angel has looked over the deal and is investing his/her own money offers some reassurance and security. On Syndicate Room, Mill Residential REIT was fully funded, and this went on to become the first ever crowdfunded IPO.
VOICEOVER: Syndicate Room – Equity Crowdfunding – Introduction from Pete Edmunds on Vimeo.
Equity Net
Equity Net is another equity crowdfunding platform worthy of consideration. This platform is entrepreneur led. Entrepreneurs are able to publish a business profile. This allows them to explain the business and publish funding needs. The entrepreneurs are then able to optimise their business plan using Equity Net's patented tools, which Equity Net believes makes them more likely to get funding.
Sharing the plan opens up the company to the equity crowdfunding that is available. Meanwhile investors are able to create an investor profile. This is possible to do either for an individual or an investment firm. The profile helps Equity Net to look out for deals that will be good for this investor. The investor can then browse opportunities using the analytics available, and then send the entrepreneur a message regarding investment.
Crowd Cube
A third option is Crowd Cube. Crowd Cube claims it is the world's biggest equity crowdfunding company. To date it has successfully funded £112 million. The platform has 215,794 registered investors. The company explains that it helps anyone to invest alongside professional investors in start up stage as well as during early stage and growth of businesses. Crowd Cube was the first equity crowdfunding platform, established in 2011. Brewdog is one company that has benefitted from equity crowdfunding via this platform. Other current options for investment include "Caulirice" which is a company offering a low calorie alternative to rice, and Alexi, an app that offers its members a selection of the very best books each week, for just £1.99 a week, giving them access to almost 800 new titles per year.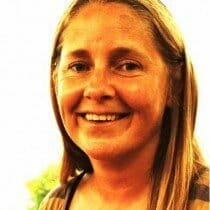 Paula Newton is a business writer, editor and management consultant with extensive experience writing and consulting for both start-ups and long established companies. She has ten years management and leadership experience gained at BSkyB in London and Viva Travel Guides in Quito, Ecuador, giving her a depth of insight into innovation in international business. With an MBA from the University of Hull and many years of experience running her own business consultancy, Paula's background allows her to connect with a diverse range of clients, including cutting edge technology and web-based start-ups but also multinationals in need of assistance. Paula has played a defining role in shaping organizational strategy for a wide range of different organizations, including for-profit, NGOs and charities. Paula has also served on the Board of Directors for the South American Explorers Club in Quito, Ecuador.