7 Amazing Internet of Everything Projects Image source: video still from Philips Hue Project
Some companies are already breaking new boundaries and undertaking exciting new projects with the Internet of Everything. The Internet of Everything has the ability, as Wasik explains in an article published in Wired, to allow miniscule, intelligent devices to be able to gather and report on data about what we do and how we go about it.  What are the most outstanding projects being done now that will change our lives for ever ? The following list  reviews some of the most exciting  companies working with the internet of everything:
1.Ayla Networks has the world's first Agile IoT platform.  Ayla Networks' Agile IoT Platform aims to speed up the development, support, and ongoing enhancements of connected products for the Internet of Things. Ayla's software fabric is pervasive and combines innovative cloud based services with software agents, running across devices, gateways, and applications to create secure connectivity, data analytics, and feature-rich customer experiences. As an end-to-end platform specifically designed to address the challenges in the Internet of Things, Ayla's flexibility and modularity allows customers to configure a pre-built solution to make rapid changes to practically any type of device, cloud, and app environment, without the need for substantial design modifications or custom development. The following video, from Ayla Networks, lets us envision an hotel of the future, all managed through Ayla IoT platform:
2. Brivo Labs is also developing fantastic projects concerning the Internet of Things space. Brivo Labs is enabling "things" to find their place in time and space.  This company is leading the emerging Social Access Management market. Using social identities, they develop innovative applications that connect virtual communities with physical spaces. Their API platform called SAM enables everyone to participate in Social Access Management by authenticating users and providing permissions to visitors. SAM can be programmed to be your ticket taker, doorman or receptionist.
3. Sen.se is a company created by the inventor of Nabaztag, the wireless rabbit. Rafi Haladjian was as well the co-founder of Violet. Sen.se produces now smart sensors. They have launched recently Sense Mother Smart Home Device , a family of smart sensors that can be set in two minutes in the objects you want to monitor. The sensors can be programmed to perform the functions one wants them to do and one can change them to new locations and reprogram them as often as its needed. You can put a sensor in your pants pocket, to monitor how many steps you give, or another one in the package of your tablets, to send you a reminder to take your medicine.
4. Nest is a company devoted to essential but rather irritating home appliances such as a Nest Smoke Alarm, Nest Learning Thermostat or the Nest Cam Security Camera.  Nest's vision has transformed these kind of appliances into something that is actually much less annoying.  Their products have a hands-free silencer, and it also has voice controls to make them switch off. This can be quite useful particularly to the smoke alarm, as it means that people will have no more frustrating times of wondering how they are going to reach the smoke alarm to shut it off, because they simply will not need to do that anymore. Nest received $3.2 billion in cash from Google as a result.
5. Luna is a project crowd funded by Indiegogo that produces smart mattress. Luna promises you a more restful sleep through a combination of sensors and smart technology. Unlike existing sleep sensors that are worn on the body or attached to one part of the bed, Luna's polyester material stretches over the entire mattress beneath your normal bedsheets. Embedded in its layers are a multitude of sensors to detect motion, heart rate and breathing rate throughout the night, as well as ambient light levels, noise, and temperature in the room. A low-power heating element keeps the bed at a preset temperature, and a "smart alarm" in the mobile app is careful to wake you up at the lightest phase of your sleep cycle. Over time, Luna learns how changes in the bedroom environment affect your sleep quality. In addition to adjusting its own behaviour, it can connect to other smart home devices and platforms like lighting and thermostats to get them "in sync" and give you a better night's sleep.
6. Philips is researching how to link bulbs to smartphones. The organisation has come up with a Hue lighting system. This can be programmed through the use of a smartphone to help the customer to save money on electricity bills. Not only that but it can be used to programme the bulbs to offer a range of different shades for different moods. To some degree the company was motivated to do this by the fact that there is an upcoming ban in the USA on incandescent light bulbs. The following great add lets you know the possibilities of hue personnel wireless lighting, while review the history of domestic life in 60 seconds!
7. Quirky has developed several products that will benefit people by leveraging the Internet of Things. Quirky is a NYC startup that promises to bring to life the best unique inventions proposed by anyone willing to visit their website.  Quirky has partnered with General Electric which gave it both greater credibility, and also the funding to be able to develop its products. Products that have been developed by Quirky include Smart Wall Switchthat monitor the home and carry out helpful tasks like letting you know when the washing machine is finished with its cycle, or making sure that you have fresh eggs in the fridge by monitoring how long each has been there. In their website you can shop all kinds of stuff, from things to your home, to your garden or to monitor your health. According to the company, Quirky basically invents everything!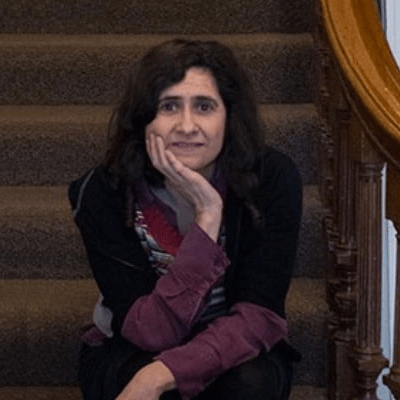 Maria Fonseca is the Editor and Infographic Artist for IntelligentHQ. She is also a thought leader writing about social innovation, sharing economy, social business, and the commons. Aside her work for IntelligentHQ, Maria Fonseca is a visual artist and filmmaker that has exhibited widely in international events such as Manifesta 5, Sao Paulo Biennial, Photo Espana, Moderna Museet in Stockholm, Joshibi University and many others. She concluded her PhD on essayistic filmmaking , taken at University of Westminster in London and is preparing her post doc that will explore the links between creativity and the sharing economy.