The internet has been evolving as a network of centralised digital social media platforms increasingly expanding over time. It has also become the default setting for the world societies and economy to communicate, exchange value and expand its growth.
The main players have been mostly coming from Silicon Valley and they grew giving us most of the things through
freemium business models
in which we exchange their services with our data. The price has became too big as the recent Facebook scandal displayed, but we still need social media more than ever to leverage our internet and digital tasks and the more efficient platforms are the ones that provide good and simple tools to use.
So far the web is centralised in spider models in its most extensive part, although there are alternatives, exceptions the likes of wikipedia and more importantly the new crypto inception models powered by
blockchain technology
and ideologies that will allow a healthy P2P circular economy. For now the internet is becoming increasingly visual and Instagram is one of the leading platforms (even if owned by Facebook).
A recent study by
eMarketer
, for 2018, displays that Instagram is still growing and will gain 1.6 million Americans under the age of 25, and the rival Snapchat will welcome 1.9 million new users for the same age group. The study also estimated that Facebook will see a 5.8 percent decline in U.S. adult 18-24 users in 2018 and the
recent events
can even take these numbers much down.
The Instagram Ascension. A Tool Made For Users and Brands Alike
Instagram statistic shows a healthy performance and growth and the strenght of this social media top player. As of September 2017 the main active social media platform and the leading global mobile photo sharing network reached 800 million monthly active users, up from 600 million in December 2016. The app is probably the most popular social network worldwide as we speak, and has become the end destination powerhouse for publishers and influencers along with Twitter in the western world with exception of China. Also the recent issues with Facebook parent owner have not affected for now this player.
Alongside, Instagram has become the most solid user, marketing and traffic driver social network due to its efficient and out of the box solutions. If in 2015, there were approximately more than 77.6 million active Instagram users in the United States, this figure is projected to surpass 111 million in 2019. Instagram is the end destination with age sectors of teens and young Millennials – this holds true in the United States where more than half of Instagram's user base is between 18 and 29 years old. When looking globally, 41 percent of users are 24 years of age or younger. Instagram is the leading social network for teens in the United States, beating out Twitter and Facebook.
Due to the app / social network visual nature and high user engagement rate, Instagram is also a valuable social media traffic and marketing tool. As of March 2016, 98 percent of fashion brands had an Instagram profile and have been using it for different approaches, from branding to storytelling and as a way to engage with its new features. As of December 2016, the average number of image brand posts on Instagram was an impressive 27.9 posts per month.
Facebook's recent data breach scandal has turned off many of its users and created a big question when it comes to the present and future of centralised social media and its data. But for Instagram, a still somehow independent company Facebook bought in 2012, the impact has been almost minimal. Essentially the same company, Instagram seems to have been doing a work to distance itself from Facebook — and so far it's working out pretty well. Industry analyst and marketplace host Kai Ryssdal talked recently to Sarah Frier, a technology reporter from Bloomberg, about her views and report on whether Instagram could save Facebook from the latest crisis, special in the western world.
Facebook's algorithm has changed. Privacy scandals and the way they have been handling it in the last months this year have highlighted its disdain for its users. Facebook issues have also showed audiences that publishers and influencers cultivated in these walled-garden platforms are not their own and can change any time breaking businesses and digital strategies. Instagram has been careful not to do the same and increasingly, publishers and influencers are using Instagram Stories to convert those audiences into ones they do own and engage with.
As users gradually use images and capture visual moments, Instagram has a big opportunity to continue growing and thus become a leading social media player. In fact, Instagram recently launched a new ad format, the
carousel ads for Instagram Stories
, which allow consumers to purchase products through a carousel of branded video and product images. This format, initially launched on Facebook, has become an effective tool for publishers and brands alike.
Instagram has been very careful with its advertisement strategy so far and its ads appear in the user's feed organically, so it doesn't interfere with the user's experience or perception, it is also not as intrusive as they are on Facebook. Instagram is mostly a powerful UI and UX driven platform that keeps a simple yet visual wealthy platform. Instagram main advantage is that it creates value for users that is easily usable and at the same time offers advertisers the opportunity to reach their users in a seamless and effective way.
The platform has increasingly attracted brands through its new Instagram Stories, launched in August 2016 and a feature that changed the social feeds across the internet. This simple to use feature that was developed partly at the same time by Instagram and Facebook lets users/brands to post micro video or photos to tell a story which vanishes after 24 hours. The launch of Instagram Stories was partly a way to keep up with Snapchat. However, this has been done in a way that keeps the platform uniqueness and less teenager-based as Snapchat. Instagram Stories has become a successful key feature and has grown to more than 250 million users since the launch.
The rise of the internet micro-moment
The micro stories format reflects the rise of the internet micro-moment. The micro moment was a term coined by Google and effectively was pushed to fame initially by Snapschat and Facebook. But it is on Instagram where it is becoming a default setting for most businesses to have any kind of meaningful digital effective presence online. The internet is increasingly visual as users upload 1.8 billion photos per day according to analyst Mary Meeker. By 2019, the global consumer internet video traffic will account for 80 percent of all consumer internet traffic.
Therefore, social media players are dialling up their visual and real time strategies and at the same time leveraging the related eCommerce capabilities. Instagram platform allows and pushes businesses in a way to go beyond viewing social as a brand-building platform but also granting simple tools that users and brands know how to use without the need of agencies or advertisers. Being on Instagram, and being creative, is now the price of admission for brands, businesses and its reach is still growing. This makes it possible for consumers to do business with users on Instagram and it is still a largely uncharted territory, but more brands are looking out how to do so. The winners will be the ones that facilitate the possibilities of engagement and solutions and Instagram is leading the way as it gives brands, publishers and users simple effective tools simple to use, to test and learn from.
In an era of visual internet, powered by real time visual moments and the emergence of the now and micro-moments, Instagram platform provides a simple way for brands, publishers, creators and influencers to collapse the customer journey, from discovery to purchase, on one simple to use platform. There are a lot of ways to explore this still fast growing micro moment platform specially with creativity and influencer-engagement tools and authenticity plus respect for users. This focusing in creating value!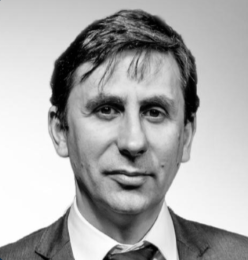 Dinis Guarda is the founder of intelligenthq.com and an author, serial entrepreneur and CEO of ztudium that manages openbusinesscouncil.org, fashionabc.org, blocksdna.com, lifesdna.com.
He creates and helps build ventures focused on global growth, 360 digital strategies, sustainable innovation, Blockchain, Fintech, AI and new emerging business models such as ICOs / tokenomics.
Dinis is the founder/CEO of ztudium that manages blocksdna / lifesdna. These products and platforms offer multiple AI P2P, fintech, blockchain, search engine and PaaS solutions in consumer wellness healthcare and life style with a global team of experts and universities.
He is the founder of coinsdna a new swiss regulated, Swiss based, institutional grade token and cryptocurrencies blockchain exchange. He is founder of DragonBloc a blockchain, AI, Fintech fund and co-founder of Freedomee project.
Dinis has created various companies namely Ztudium, a tech, digital and AI blockchain startup that builds cutting edge software, big data insights, publishes intelligenthq.com, hedgethink.com, fashionabc.org, openbusinesscouncil.org and tradersdna.com, citiesabc.com among others.
Dinis is the author of various books. His upcoming books "4IR AI Blockchain Fintech IoT Reinventing a Nation", "How Businesses and Governments can Prosper with Fintech, Blockchain and AI?", also the bigger case study and book (400 pages) "Blockchain, AI and Crypto Economics – The Next Tsunami?" last the "Tokenomics and ICOs – How to be good at the new digital world of finance / Crypto" will be launched in 2018.
Some of the companies Dinis created or has been involved have reached over 1 USD billions in valuation. Dinis has advised and was responsible for some top financial organisations, 100 cryptocurrencies worldwide and Fortune 500 companies.
Dinis is involved as a strategist, board member and advisor with the payments, lifestyle, blockchain reward community app Glance technologies, for whom he built the blockchain messaging / payment / loyalty software Blockimpact, the seminal Hyperloop Transportations project, Kora, and blockchain cybersecurity Privus.
He is listed in various global fintech, blockchain, AI, social media industry top lists as an influencer in position top 10/20 within 100 rankings: such as Top People In Blockchain | Cointelegraph https://top.cointelegraph.com/ and https://cryptoweekly.co/100/ .
He has been a lecturer at Copenhagen Business School, Groupe INSEEC/Monaco University and other leading world universities.
He is a shareholder of the fintech social money transfer app Moneymailme and math edutech gamification children's app Gozoa.
Between 2014 and 2015 he was involved in creating a fabbanking.com a digital bank between Asia and Africa as Chief Commercial Officer and Marketing Officer responsible for all legal, tech and business development. Between 2009 and 2010 he was the founder of one of the world first fintech, social trading platforms tradingfloor.com for Saxo Bank. In 2011 he created the B2B platforms socialmediacouncil.org and openbusinesscouncil.org with Jamie Burke.