The Peer to Peer Currency Transfer Revolution Image source: Alamy
Are you fed up of high fees charged by banks and other financial institutions? Are you irritated by high exchange rates? Has your start-up been struggling as a result? If the answer is yes to these questions, you might be pleased to know that the peer to peer currency revolution is starting to change the monopoly that major financial institutions have over our lives. Writing for OuiShare magazine, Carlota Dochao (2014) explains that Transferwise has produced some fun advertisements that have suggested that new ways of working are possible. The advertisements, popping up everywhere tell you that you can "say bye to banks" because banks have "had their fun", suggesting that the heyday for banks may finally be over. Transferwise has been an innovator, using currency crowdsourcing for the purpose of cutting the cost of sending money abroad. Indeed the way they work, according to Dochao is that:
"These financial services offer a P2P service where they match users wanting to transfer a particular amount of money in opposite directions."
Transferwise is not the only company that does this. There is also CurrencyFair and Midpoint. These organisations take the role of mediator to make sure that money is received both sides, and the great news is that such companies charge only a very small fee. If a person to match with cannot be found then the P2P currency platform reportedly matches with the user, and in this case a slightly larger fee is charged. All of this is very exciting and there are other start-ups that are working in the financial industry to drive the peer to peer currency revolution forward. Some of these work through very innovative ways. That is the case of WeSwap, Weeleo and CrowdTransfer. Each of these will now be reviewed. The following video, explains the p2p process adopted by transferwise:
Social Currencies For Travelers and Tourists
WeSwap offers a new way for people to get money for their holidays. WeSwap suggests that instead of going through financial institutions people can swap their money with one another. The organisation partners with MasterCard and offers its users a multi-currency account as well as a prepaid MasterCard. The way that it works is that the user puts money onto the card from their bank account in the currency that they have available to them, and this currency can then be requested by others that need it. The fact that WeSwap has so many customers helps it to be able to find matches for currency. There are a range of different currencies offered. In addition to British pounds, US dollars and euros, there is access to Danish kroner, Norwegian kroner and Swedish kroner via this platform. Only a very small fee of one per cent is charged for a swap. If no match for swapping currency can be found then WeSwap will do the exchange directly, and in this case a 1.5% fee is charged to the user. Weeleo opened its doors in 2013 and provides a platform that people can used for peer to peer exchanges of currency. The only way of swapping money in this case is by transferring cash. This has the drawback that users that post offers and those that match them need to meet in person to make the exchange. An exchange converter is used to determine the exchange rate. The Weeleo service is provided free of charge. The target market for this organisation is travellers. Additional benefits of the service are suggested to be that people can meet likeminded travellers and share travel tips. While this is a good idea, there are some that it might make nervous, depending on the amounts of cash involved.
Social Currencies Through Social Networks
CrowdTransfer was launched even more recently in 2014 and is still operating privately in beta. The service is a social network and people that use it can post offers and receive matches. People gain public trust for their profiles which is achieved both online and offline, and which is linked to the number of successful transactions made. These ratings will make others either more or less likely to be interested in matching and accepting offers. When people have a higher trust profile then they are able to transfer larger sums of money. The organisation provides transactions free of charge, and use a midmarket exchange rate to determine the level of exchange.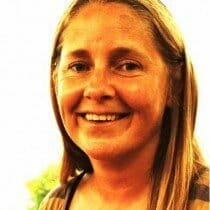 Paula Newton is a business writer, editor and management consultant with extensive experience writing and consulting for both start-ups and long established companies. She has ten years management and leadership experience gained at BSkyB in London and Viva Travel Guides in Quito, Ecuador, giving her a depth of insight into innovation in international business. With an MBA from the University of Hull and many years of experience running her own business consultancy, Paula's background allows her to connect with a diverse range of clients, including cutting edge technology and web-based start-ups but also multinationals in need of assistance. Paula has played a defining role in shaping organizational strategy for a wide range of different organizations, including for-profit, NGOs and charities. Paula has also served on the Board of Directors for the South American Explorers Club in Quito, Ecuador.