In the first part of this two part series we explored some of the amazing figures regarding digital, mobile and social use worldwide in 2015. This was based on a report produced by Simon Kemp (2015) for IAB.
Part two of this series drills down in even greater depth. Looking at mobile use in particular with increased focus, the global average of mobile social use was outlined by the report to be 24%.
The figures for North America are considerably higher than this, with 51% accessing social media in this way. In Central America the figure is 34% and in South America, 41%. In West Europe, 40% access social media this way, while East Europe shows 30%. Africa sees 8% accessing social media from mobile, and the Middle East, 16%. Oceania has similar figures to the west, with 40% accessing social media in this way. In Central Asia just 2% access social media through mobile, and in South Asia, only 9% do. The figures are higher in East and South East Asia, with 35% and 29% respectively using mobile to use social media.
Looking at mobile from the perspective of numbers rather than unique users, the report identified that there were 7.1 billion mobile subscriptions worldwide, covering 98% of the population, and that 77% of these were pre-paid and just 23% post-paid. Thirty nine per cent of connections were found to be broadband based, e.g. either 3G or 4G. Mobile broadband is much more significant in developed regions than developing.
The global average for mobile broadband use (e.g. active 3G and 4G mobile connections) in comparison to total active mobile connections is 84% in North America, 85% in West Europe and 83% in Oceania. In other regions this differs quite considerably. For example, in Central America and South America, the figures are 31% and 57% respectively. In East Europe and the Middle East the figures sit at 53% and 33%. Meanwhile in Africa and South Asia they are 16% and just 8%. East Asia and South East Asia have a relatively high use of internet broadband at 53% and 48% respectively.
Understanding the situation in Europe is helpful for businesses based in this region. The population of Europe is currently estimated at 839 million, of which 72% are urbanised. There is an internet penetration of 584 million, and 70% of the population of Europe has access to the internet. Almost half of the population of Europe are social media users, with 47% using these platforms, or 391 million people. Mobile use is extensive, and there are 1,104 million mobile connections, or 132% based on the population. Meanwhile, active social mobile media users in Europe come to a grand total of 295 million people, or 35% of the population.
It is interesting to compare these European figures to those for other regions of the world. For example, in the United States, there are 980 million people, and more of them are urbanised than in Europe, with 81% living in urban areas. Sixty five percent of people have internet access (633 million people) and 495 million people are active social media users, or 50% of the population. There are 1,068 million mobile users, which comprises 109% of the population. There is also a 43% penetration of active mobile social media use. Contrasting this with Africa paints an interesting picture.
Here there are 1,136 million people, and many more of them are based in rural areas. Only 40% of Africa's population is urbanised. However, very few comparatively to North America and Europe are to be found on the internet, as just 298 million have access, a penetration rate of 26%. Social media use is only found in 105 of the population, or 109 million people, and active mobile social media use is even lower, with 93 million people partaking, or just 8% of Africa's population. Meanwhile, mobile phone versus the population figures are much more encouraging, with 79% coverage, or 900 million people.
There are a lot of figures to take in throughout the report, and much greater depth is explored for the Asia Pacific region. The depth of information is particularly valuable for companies thinking to move into a new region and wanting to understand how to access markets. The report is highly recommended reading for such organisations.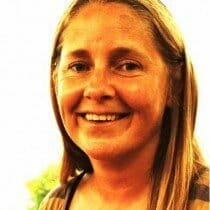 Paula Newton is a business writer, editor and management consultant with extensive experience writing and consulting for both start-ups and long established companies. She has ten years management and leadership experience gained at BSkyB in London and Viva Travel Guides in Quito, Ecuador, giving her a depth of insight into innovation in international business. With an MBA from the University of Hull and many years of experience running her own business consultancy, Paula's background allows her to connect with a diverse range of clients, including cutting edge technology and web-based start-ups but also multinationals in need of assistance. Paula has played a defining role in shaping organizational strategy for a wide range of different organizations, including for-profit, NGOs and charities. Paula has also served on the Board of Directors for the South American Explorers Club in Quito, Ecuador.