The platform-based gig economy opens up opportunities but has been accused of not involving or fully recognising workers. Positive platforms show a path to a different future, according to a new repor.
It treats people like "expendable cogs," with "no rights," and "dulls wages," is what a selection of headlines say about the gig economy, where platforms connect their members with pieces of work. Reading on, the articles also refer to the flexibility and choice of hours and locations of working for such work platforms that allow people to access economic opportunities. The 'gigs' might come with little say in the running of organisations and without the benefits of contracted employment; but they are an easy way to earn additional income that allows people to progress to greater things, this argument goes.
A new report disputes this, based on an analysis of good practices of a number of platforms. We can, the Institute for the Future (IFTF) research on 'Positive Platforms' suggests, to coin a phrase, have our cake and eat it: flexibly match ourselves with work as and when we need it; but without sacrificing our inclusion in decisions or our access to welfare or full recognition of our contribution. We can have a humanitarian capitalism, where projects increase the total value that is generated, but which also fully recognise the contribution of all those creating that value.
One flash point in the frontline of the battle between the largest platforms and the workers using them is inclusion in decision-making. For these platforms, there is a feeling that investors outweigh the workers in decisions, who are only on the receiving end of what the head-office decides. One alternative highlighted by the IFTF, a research organisation that aims to help organisations "makes the futures they want," is to give all contributors a level of say based on both their contribution and their commitment to the company.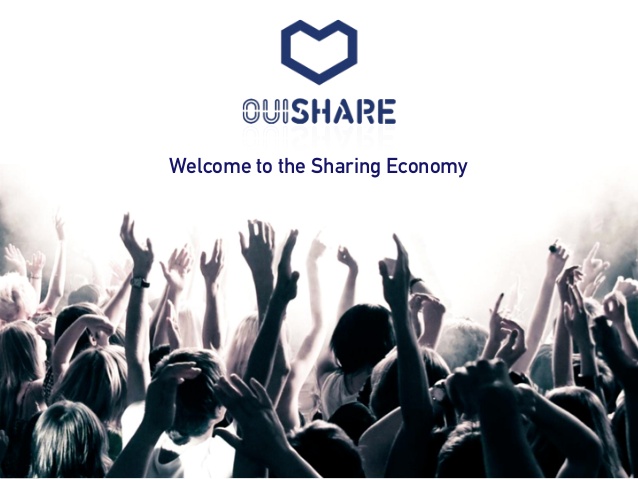 Freelancer collective OuiShare, for example, gives every member of the collective has executive power over all decisions except for budget and brand decisions; only the 'connectors,' the highly-active members putting the platform's mission into action day-by-day, make these decisions. Another alternative solution to ensuring the contribution of employers is not outweighed by the contribution of financiers, the report says, is Loomio's issuing of 'redeemable preference shares,' which cannot be traded on the stockmarket, so they do not carry decision-making control.
The report, Designing Positive Platforms: A Governance-Based Approach , recognises that platforms aim to connect more people and create greater value. As they get bigger, how can they continue to involve all those contributing, while ensuring an agile organisation? Some platforms have turnover of billions and the 'positive platforms' the report's authors, Ana Manzanedo and Alícia Trepat, analyse have revenue up to $125m and member-workers of up to 85,000, and operate in a number of countries. One, Fairmondo, is a multinational cooperative, that uses blockchain technology, which has over 2,000 members. To ensure there is not an unwieldy structure, board members are elected by employees – but held to account by a 'supervisory assembly' to make sure that representative layer is not losing touch with the workers.
Perhaps the biggest issue flagged up over some platforms in the gig economy is that ever-rising revenue and profit does not translate into corresponding increases in pay and benefits. The research into emerging practices of positive platforms suggests that mutualism, the provision of joint solutions to collective problems faced by worker-members, can provide a solution, even where there are thousands of them. Members of Coopaname and SMartbe, for example, have access to liability and work insurance, and organisational benefits usually reserved for contracted employees, such as workspaces and unemployment/pension funds. Especially interesting is that where 90% of food-delivery app Deliveroo's bikers were also part of the workers cooperative SMart, the latter was able to negotiate those workers insurance to cover them in case of an accident.
The point that improvement is possible for some of the most successful platforms underlines the message of the IFTF's Workable Futures Initiative, which is both blueprinting and prototyping more positive practices, and engaging developers, policymakers, corporate strategists and workers. It points to a future where there is a true peer-to-peer economy, where workers on platforms are linked not only to customers, but also to each other, to foster collaboration, and collective action for the common good.
For more information about the IFTF's Workable Futures Initiative, click the link here.
Thought leadership series on the collaborative economy, sharing economy and blockchain, powered by Humaniq.
Launched in 2016, Humaniq aims to provide mobile finance to the 2 billion unbanked population through its mobile app for good, that uses biometric authentication to replace traditional methods of ID and security. Humaniq's open source stack and API will be available for startups and other businesses to build services on its core technology, making it easy to adapt their service and plug it into Humaniq's network to reach a huge, untapped audience.
Lee Baker is a storyteller and community organiser who inspires and prepares people for leadership. He trained as a journalist after writing his first article at the age of 13 and gained a Masters in Modern and Contemporary Literature. His journalism is designed to help influence better policy-making and he works with change-makers to tell their stories to communicate how others might follow. He is a south Londoner who has supported people to confront those in power in Brixton and win changes. He set up his own social enterprise driven by the belief that everybody can demonstrate leadership. He has designed and delivered training courses to help unleash this potential.