The Kairos Society: Helping Young Entrepreneurs Willing To Innovate
The Kairos Society is an innovative organisation headquartered in San Francisco that works with young entrepreneurs from universitites around the world, to help them to be able to innovate. The society helps young entrepreneurs from the idea stage through to the execution with a goal of helping them to solve problems and to be able to scale the impact that the entrepreneurs can have. The Kairos Society works on the basis that:
"There has never been a better time for young entrepreneurs to solve problems."
The choice of name for the organisation reflects this, and "Kairos" is an ancient Greek term that means the right moment or opportune moment. The organisation is of the belief that there are now more ways to reach more people than ever before, and more opportunities to raise funding and develop new opportunities. There are also better chances for creating a greater impact than in the past. The Kairos Society specifically aims to help young entrepreneurs to make the most of the right moments when they are happening. The Kairos Society is of the belief that young entrepreneurs have a fresh approach to problems and can come up with ideas that can work for industries and nations, either on a small or large scale. They are there to help facilitate that activity.
But what does the Kairos Society actually do? Well, one of its primary activities is to scour the globe to identify student entrepreneurs and innovators that appear to have solutions that are scalable to solve difficult problems. These students are then invited to join a community that has members from more than 50 different countries. They are then connected to other international fellows, mentors, ideas, opportunities and resources that can help them to "accelerate their path to market". Typically Kairos Fellows have certain qualities in common. These include ambition, aspirations towards a global impact, a strong sense of purpose and/or passion, and a desire to work in collaboration across borders and in diverse teams to achieve innovation. The main focus areas for Kairos Society fellows are usually in education, healthcare, clean tech and emerging technologies.
The Kairos Society is made up of Kairos Fellows, mentors, forums and partners. Looking in greater depth at some of the fellows it is possible to see that these are dynamic young people, under the age of 25 who are creating solutions that are scalable to take on global challenges. On the organisation's website Daniel Gomez of Tecnologico de Monterrey is profiled. At just 24 years old he has already co-founded a company named Solben which was launched in 2009. Solben already produces more than 80% of the biodiesel in Mexico. Meanwhile, Nanxi Liu of UC Berkeley is a Kairos 2013 fellow. Nanxi is a founder and board member of an organisation named Nanoly Bioscience. What is special about this organisation is that it is working to develop a protein polymer that provides the opportunity for vaccines to be able to survive without refrigeration. Caroline Pugh of Virginia Tech is yet another fellow. She is the co-founder and COO of VirtualU which is a start-up that is developing the world's first sub $10,000 human body scanner with millimetre precision which offers 3D scans in less than 10 seconds.
Kairos holds regional and global events to help young entrepreneurs. Recent events have been held in both Spain and Colombia. Every year the organisation selects what it refers to as the Kairos 50. These are what the organisation believes to be the 50 most promising ventures that have founders that are under the age of 25. The organisations chosen for this have customers or prototypes already, and the goal of the Kairos Society is to help to get these products to market through offering support and guidance. This year's K50 includes DDG which offers a diagnostic device for rapid diagnosis of malaria even in areas that are very far from a lab. There is also Appedu, a mobile ask and answer interactive learning platform that helps to support better self study. BCG is a company that uses lasers to make sure that airfields and helipads are clear of birds to cut down on the risk of collision. Meanwhile, Colatris provides the opportunity for mobile applications to reach a global audience in multiple languages easily. When looking at these sorts of examples it is easy to understand the amazing impact that the Kairos Society has on the world.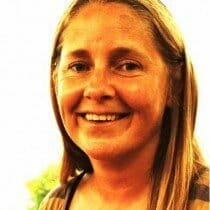 Paula Newton is a business writer, editor and management consultant with extensive experience writing and consulting for both start-ups and long established companies. She has ten years management and leadership experience gained at BSkyB in London and Viva Travel Guides in Quito, Ecuador, giving her a depth of insight into innovation in international business. With an MBA from the University of Hull and many years of experience running her own business consultancy, Paula's background allows her to connect with a diverse range of clients, including cutting edge technology and web-based start-ups but also multinationals in need of assistance. Paula has played a defining role in shaping organizational strategy for a wide range of different organizations, including for-profit, NGOs and charities. Paula has also served on the Board of Directors for the South American Explorers Club in Quito, Ecuador.