IPA
Did you know that there is a professional body for advertising, media and marketing communication agencies in the UK? Well there is, and that body is the IPA. The IPA has been around for just shy of 100 years.The IPA is a non-profit trade body and professional institute for agencies in the UK's media and marketing communications industry. Formed in 1917 it was set up in response to a government request to try and help organisations with their "recruitment and propaganda efforts". Despite its longevity it has maintained relevance to the current day. It is clearly a vastly different entity than it was when it was founded but is still called on by Members of the Houses of Parliament when help is required to deal with difficult communication challenges. It also has a wider remit today. As it explains:
"Our role is two-fold: to provide essential core support services to our 300 agency members who are key players in the UK's £16.7 billion advertising, media and marketing communications industry; and to act as the industry's spokesman.
Services Provided by IPA
The IPA offers a range of different services today. There are advisory services that help with all aspects of managing agencies. These are extensive and are provided in a broad range of different areas. Some of these include broadcast production, digital, direct marketing, employment, finance, management, media research and even pitch protection. Those that are members of the IPA have the ability to call on its legal team as needed as well. There is also an insights team that provides information and research that is of use to the industry. This part of the IPA works collating important news, statistics and data to help agencies with creating new business pitches as well as understand the competitive market and to become more effective at planning campaigns. Last but not least, one of the services offered is customised training and qualifications that can help professionals to grow their skills.
IPA TouchPoints is a particularly helpful benefit that the organisation offers. It is a multi-media database with two main offerings. One is the "Hub Survey". This offers what it describes as a "detailed view of a week in the life of consumer behaviour". This is achieved through participants in the survey recording what they do every day for every half hour of that day for seven days. This provides an in-depth insight to companies of how people spend their time, what they do and how they use different media. The database also offers the Channel Planner. All of this provides excellent insights that are fresh and helpful, so that agencies are better able to consider the realities of the potential customer when planning campaigns. It also seeks to encourage best practice in the industry and to provide a new planning standard. All of this is exceptionally helpful for organisations operating in this industry.
IPA Awards
On the subject of best practice the IPA further seeks to encourage this through its creation of several awards. The awards that the IPA offers include the Effectiveness Awards, the Best of Health Awards, and the Media Owner Awards. The Effectiveness Awards are focused on making awards to campaigns that clearly show the payback that can be made on marketing investment. They are considered to be a prestigious award in the industry. Running for the past 20 years the Best of Health Awards are focused on creativity in healthcare advertising. These awards are believed in the industry to be the pinnacle of creative advertising awards by healthcare advertising agencies. The Media Owner Awards are focused on showcasing best practice in levels of service that online media owners provide to agencies. There is a particular emphasis with this latter set of awards of raising digital standards.
Overall, the IPA hopes that its members are able to "thrive and prosper". It helps them to do this by providing services that help them to achieve everything that they possible can, as well as promoting the advertising sector as a positive in society. Being a member is a positive step for those working within the industry, as it helps to promote status and provide benefits and services that can advance a professional. It also offers superb networking opportunities. This is easy to imagine when you consider that half of the organisation's corporate members take part actively in forums and working groups. If you work in the advertising industry, perhaps you should consider joining to give your career a foot up the ladder.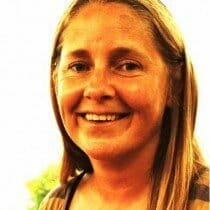 Paula Newton is a business writer, editor and management consultant with extensive experience writing and consulting for both start-ups and long established companies. She has ten years management and leadership experience gained at BSkyB in London and Viva Travel Guides in Quito, Ecuador, giving her a depth of insight into innovation in international business. With an MBA from the University of Hull and many years of experience running her own business consultancy, Paula's background allows her to connect with a diverse range of clients, including cutting edge technology and web-based start-ups but also multinationals in need of assistance. Paula has played a defining role in shaping organizational strategy for a wide range of different organizations, including for-profit, NGOs and charities. Paula has also served on the Board of Directors for the South American Explorers Club in Quito, Ecuador.