The Green Investment Bank: Contributing For A Greener Economy Intelligenthq
Two years ago, the United Kingdom did something that would be unthinkable one decade ago: They created the UK Green Investment Bank. The UK Green Investment Bank is a funding institution created in 2012 by the UK government  to attract private funds for the financing of the private sector's investments related to environmental preservation and improvement. It resulted from the 2008 climate change act, that obliged the UK to reduce its carbon emissions until 2050.
If you visit the Green Investment Bank website you will read:
"We are the first bank of our type in the world. We were created by the UK Government, our sole Shareholder, and capitalised with an initial £3.8bn of public funds. We use this finance to back green projects…"
A big statement from a relatively new institution that has the funds to change the UK and build a "Green Economy". Welcome to the Green Investment Bank, a new way of making sure that the UK's environmental imperatives are achieved. The Green Investment Bank was built on big ideals and has a mandate to help the UK achieve legislative environmental targets that it is bound to. This, according to the Green Investment Bank requires an investment of £330 billion in the UK's green economy by the fast approaching year 2020. The bank aims to achieve this by directly investing in projects that will help to meet the environmental targets that the UK is committed to, but also through showing other investors the attractiveness of green and profitable projects, subsequently encouraging their investment as well.
The Green Investment Bank invests in infrastructure projects in the UK that are considered to be "green". Particular areas of focus are waste, energy efficiency and bioenergy and offshore wind. The investment must demonstrate that it can provide returns not just against the financial investment made, but also regarding the green returns it will bring. There are five specific green impacts that an organisation can show itself to have for the Green Investment Bank to be interested in what it is doing. These are the reduction of greenhouse gas emissions, the advancement of efficiency in the use of natural resources, the protection or enhancement of the natural environment, the protection or enhancement of biodiversity and the promotion of environmental sustainability. The Bank explains that each investment must contribute to a minimum of one of these areas, and ideally contribute to more than that.
In the following Shaun Kingsbury, Chief Executive, explains the GIB story in the following video:
Of course, measuring such "green impact" is a challenge, and the Green Investment Bank duly acknowledges this, explaining that green impact assessment is a "relatively young discipline within banking". Nonetheless the organisation is committed to continuous improvement in this area and is focused on working with its stakeholders to make sure that it places itself at the forefront in this regard. Green impact assessment process that the bank uses is applied to every single investment that is seriously considered. The organisation is transparent about what it does in this regard and publishes its processes and policies.
Investments to date have included 33 "green infrastructure projects", and the organisation has invested more than £1.4 billion in these. Examples include a waste plant in Derby, where £64 million has been invested and an energy project in Speyside which will power homes and provide heat for a whisky distillery. Two anaerobic digestion plants have been funded in Northern Ireland under the categories of waste and bioenergy. An organisation called SDCL that helps small and medium sized businesses to finance energy efficiency projects is another investment that has been made. An offshore wind investment of £261 million has been made at Westermost Rough where the Green Investment Bank now consequently has a 50% stake in the wind farm it invested in. Renewable energy boilers have been invested in at Bernard Matthews turkey farms, and there has been an investment in a combined heat and power system at Cheltenham General Hospital. As can be seen, projects are diverse, but all appear to serve the purposes of building a green economy.
The Green Investment Bank is not without its critics. According to Caroline Lucas (2011) of the Green Party writing for The Guardian the Green Investment Bank is "neither particularly green, nor a bank". In justifying this statement, it is explained by Lucas that the bank cannot borrow or lend money, and it also invests in nuclear, and so the "Green Investment Bank" is somewhat of a funny name for the entity. Lucas explains that an entity that cannot borrow or lend is a fund rather than a bank. She also argues that even though nuclear power does good in the sense that it leads to reduced greenhouse gases compared to other types of energy, that does not necessarily warrant it being called "green". Despite the rhetoric of Lucas, the Green Investment Bank does appear to be a step in the right direction towards establishing a more robust "Green Economy", and that's a start.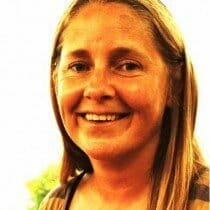 Paula Newton is a business writer, editor and management consultant with extensive experience writing and consulting for both start-ups and long established companies. She has ten years management and leadership experience gained at BSkyB in London and Viva Travel Guides in Quito, Ecuador, giving her a depth of insight into innovation in international business. With an MBA from the University of Hull and many years of experience running her own business consultancy, Paula's background allows her to connect with a diverse range of clients, including cutting edge technology and web-based start-ups but also multinationals in need of assistance. Paula has played a defining role in shaping organizational strategy for a wide range of different organizations, including for-profit, NGOs and charities. Paula has also served on the Board of Directors for the South American Explorers Club in Quito, Ecuador.