The Finance Innovation Lab Intelligenthq
What if there was a way for the financial system to work for both the people and the planet? A system that was democratic, responsible and fair? Well, now there perhaps just might be, thanks to the Finance Innovation Lab.
The Finance Innovation Lab is a new concept that acts as an incubator to try and deliver positive change to the financial system. It argues:
 "We build communities of innovators and advocates who are creating a better financial system. We help them grow as leaders and scale their work." 
Additionally, the Finance Innovation Lab has a tagline of: Incubating and accelerating new forms of prosperity. For people and planet. All of this seems to be very positive. But some might be wondering how does the Finance Innovation Lab go about driving this kind of difficult systemic change. The answer lies in the word "community". The Finance Innovation Lab works to build communities of different kinds of people that are able to help with coming up with new ideas and new ways of operating the financial system for betterment for all.  The types of individuals that are brought together in these communities of course include those from the world of finance. However, to shake things up and come up with new ways of thinking they also include those from the creative industries, people from academia, NGOs and alternative business leaders. The Finance Innovation Lab was only launched in 2008 but already has gathered a great deal of support and has made waves in the financial community. The Finance Innovation Lab is co-convened by the World Wildlife Fund for Nature in the UK (WWF-UK), and the Institute of Chartered Accountants in England and Wales (ICAEW). It has already been highlighted both by NESTA and in The Observer newspaper as a mover and shaker. Indeed it was named one of the 50 New Radicals changing the face of Britain for the better, by the aforementioned organizations.
The following video explains the purpose of The Finance Innovation Lab:

According to the Finance Innovation Lab there are three main steps to the processes that are undertaken to be able to bring about change to the financial system. The first is called "Create". This is concerned with developing an alternative finance movement. Here, one of the most important goals is to bring together those that are able to collaborate and innovate to drive change in market conditions to be able to diversify the financial system. The second step is known as "Evolve" and this is based on working together with intrapreneurs to create change. The people that are targeted to help are those that are considered to already be ready to help, who can influence change through their power. The third step is called "Advocate" and is focused, unsurprisingly on advocating for change. In this step the organization focuses on working in conjunction with civil society's leaders to bring about change and promote different options to those that are currently in existence. An example of an event hosted by the Finance Innovation Lab, was an assembly organized in association with the ICAEW Tax Faculty, on tax and how to restore public trust in the tax system. Graphic record of The Finance Innovation Lab/ICAEW tax assembly Image source: Finance Innovation Lab
The organization is working on a number of different Create projects that it hopes will drive change. Recently it published its Manifest. This is a document that outlines potential areas for innovation that can be found in the financial system and that are becoming more commonplace. The organization wishes to keep capturing and publishing these trends for all to see so that many people can become aware of the innovation that is possible in the financial system. It has also created an Alternative Finance Assembly. The Assembly was hosted in 2013 and was comprised of 100 people, made up of entrepreneurs, investors, advocates in business, academia and civil society and also social innovators. The organization is also working on launching an incubator that will work on developing new business models in finance. This particular effort is specifically working with 20 social businesses in finance with a goal of scaling them up, increasing their leadership capacity and creating communities that can influence government and sway policy towards new finance ideas. There are also numerous projects that are being worked on for its Evolve and Advocate objectives. In the Evolve area, the TEEB for Business Coalition has been established. One area it has looked at is understanding what the global benefits are economically speaking of biodiversity. Meanwhile Advocate projects include among others, Campaigning for the Common Good, which focuses on economic justice campaigning.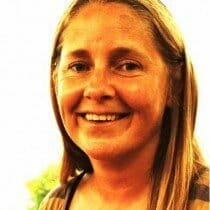 Paula Newton is a business writer, editor and management consultant with extensive experience writing and consulting for both start-ups and long established companies. She has ten years management and leadership experience gained at BSkyB in London and Viva Travel Guides in Quito, Ecuador, giving her a depth of insight into innovation in international business. With an MBA from the University of Hull and many years of experience running her own business consultancy, Paula's background allows her to connect with a diverse range of clients, including cutting edge technology and web-based start-ups but also multinationals in need of assistance. Paula has played a defining role in shaping organizational strategy for a wide range of different organizations, including for-profit, NGOs and charities. Paula has also served on the Board of Directors for the South American Explorers Club in Quito, Ecuador.