Ethical investment is starting to become a topic that matters to more than just a few people. As consumers become aware of the implications of unethical business there is a growing awareness that business ethics issues are not limited to sweatshops in the developing world, but they also exist in other industries too. Investment is one such area. People are beginning to understand on a wider scale the importance and relevance of ethical investment to a well functioning finance sector which is not damaging to society. The Ethical Investment Association is an organisation that has grown up with this background.
The Ethical Investment Association explains that it is:
"An association of financial advisors from around the UK, dedicated to the promotion of green and ethical investment."
As such, the organisation's members are focused on increasing the access in the market to green and ethical investment advice. It is not just individuals that need this, but also businesses and charities.
The Ethical Investment Association is part of (namely, a separate chapter of) the UK Sustainable Investment and Finance Association (UKSIF). It has been set up to support financial advisors that have an interest in green and ethical investments. Financial advisors that want to be able to offer advice on how to invest ethically to their customers can join the Ethical Investment Association to get guidance and support. The organisation has an aim of generating an environment where there can be discussions with the government and relevant regulators to promote ethical investment. Another goal is to drive public awareness and access to green and ethical investment advice. The organisation also seeks to improve standards among financial advisors regarding investment that is either green or ethical or both.
The organisation was launched in 1998. A group of financial advisors decided that it was time to set up an organisation that would have the aim of promoting and developing ethical and green investment in the UK. This included the sharing of green and ethical investment advice to consumers, businesses and charities. The organisation is managed by the EIA Advisory Group. This group is drawn from volunteer members of the Ethical Investment Association.
Its secretariat is provided by UKSIF, to provide additional support. There are also conferences where relevant matters and new concepts are raised. These Ethical Investment Association conferences are free to attend for financial advisors, and are held around the UK. Information is imparted from ethical research teams, product owners and fund managers among others, with a view to information sharing and greater knowledge about this growing field in the financial sector.
Those that sign up to be a part of the Ethical Investment Association have to agree to a code of conduct which reflects the aims of the organisation. The code of conduct requires that all members act with integrity and hold high professional standards (and meet those standards). They agree to make sure that they meet the needs of their clients and advise them appropriately. Members are also required to undertake professional development and training to grow their knowledge of green and ethical investment in the area of financial planning. This is an integral part of the code of conduct as well.
At least some of this learning and professional development can be gained from attending Ethical Investment Association events. The organisation's conferences play a key role in this regard, but it also holds shorter webinars and teleconferences with its members to spread the word about new products or to discuss issues of importance relating to green or ethical investment. The most recent conference was held in Birmingham in the spring of 2015, and another is due in the winter of 2015. The spring conference covered matters relating to big society capital as well as on stewardship fund changes.
Financial advisors, or at least some financial advisors, are doing their part to help people to consider the ramifications of their investment decisions and to help them to make better decisions. This process needs to grow to extend to a greater number of financial advisors so that we can avoid financial disasters such as that experienced in 2008. Consumers for their part need to sit up and pay attention. It's high time to stop throwing good money after bad.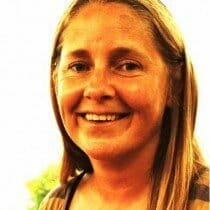 Paula Newton is a business writer, editor and management consultant with extensive experience writing and consulting for both start-ups and long established companies. She has ten years management and leadership experience gained at BSkyB in London and Viva Travel Guides in Quito, Ecuador, giving her a depth of insight into innovation in international business. With an MBA from the University of Hull and many years of experience running her own business consultancy, Paula's background allows her to connect with a diverse range of clients, including cutting edge technology and web-based start-ups but also multinationals in need of assistance. Paula has played a defining role in shaping organizational strategy for a wide range of different organizations, including for-profit, NGOs and charities. Paula has also served on the Board of Directors for the South American Explorers Club in Quito, Ecuador.