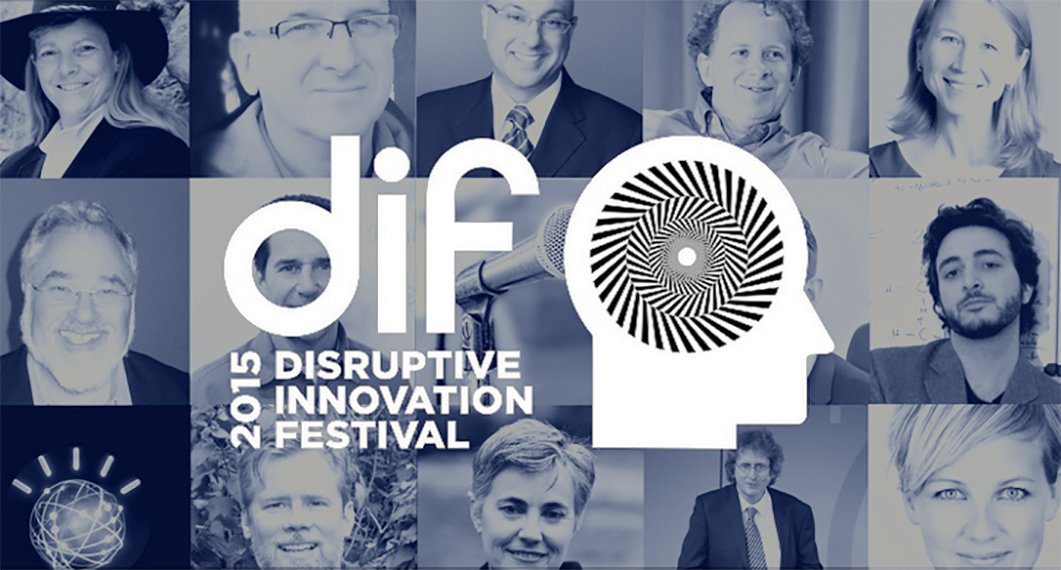 Change is pretty much a constant state of affairs in the 21st century, and in no area is this truer than that of technological development. Disruptive technological innovations have swept aside vast, powerful established industries, transforming them fundamentally in just a few years.
Fancy thinking and engaging with disruptive innovation for a while? The Disruptive Innovation Festival (DIF) will allow you to do exactly that. Running from 2nd to 20th November, the festival is:
"Dedicated to exploring the ideas and innovations which are shaping our changing economy, connecting participants directly with the world's most forward-looking start-ups, entrepreneurs, designers, thought leaders and policy makers."
The event will work to drive system level change for the 21st century, examining new business models, getting into greater depth on the sharing economy, the Internet of Things, regenerative agriculture and more.
Rather unsurprisingly the festival itself has an innovative format. It is a three­-week online event that brings together entrepreneurs, designers, industry, makers, learners and doers to explore and respond to the changing economy. The festival's format allows people to collaborate online. Participants are able to pose their questions to the speakers and there are plenty of ways to get involved with the debates as well by using live chat and Twitter options. There will be as many as six hours a day of curated sessions, which will include discussions led by thought leaders and crowd sourced content on an Open Mic stage. Once you have registered you have access to all sessions, and they are streamed directly to your device. Sessions will run across a range of different formats and time zones. One of the best parts is that it is free to register! If that wasn't enough, you can apply to host your own session on the Open Mic.
There are a number of exciting and not-to-be-missed top headline acts that have already been announced. A hot topic on everyone's minds currently is the collaborative economy, and Robin Chase, the co-founder of Zipcar will one of the great highlights of the event, discussing this phenomenon.
There will also be a talk from Hunter Lovins on natural capitalism. Looking at the sharing economy, Michel Bauwens, the founder of the Foundation for Peer-to-Peer Alternatives will be discussing and refining this concept along with Neal Gorenflow, the co-founder of Shareable, and April Rinne, the shareable cities expert.
The circular economy will also be the subject of two talks. One will be by George Lakoff, an expert in cognitive science and linguistics who is also a Professor at the University of California Berkeley. Lakoff will share his views on the values of the circular economy. Meanwhile, the topic "Will Europe seize the circular economy opportunity?" will be the subject of a discussion by Ida Auken, Member of Danish Parliament and the World Economic Forum Meta Council on the Circular Economy, and Jyrki Katainen, European Commission Vice President and Commissioner for Jobs, Growth Competitiveness and Investment.
One of the sessions of DIF2015, run by the Ellen MacArthur Foundation asks: "Disrupting Money… What's in it for me?" will try to address one concern that many people have about the financial systems that we find ourselves within at the current time. There have been a number of emerging opportunities to change the finance industry lately, not least of which is Bitcoin. Bitcoin shows that collaboratively built and managed money systems can work, and they can challenge the status quo. However, Bitcoin isn't the only alternative currency – there are plenty of others. The expert panel on this session include Ben Dyson, the head of research at Positive Money who co-authored Modernising Money: Why our monetary system is broken and how it can be fixed. Also on the panel is Brett Scott, the author of The Heretic's Guide to Global Finance, a strong advocate for financial reform and alternative finance. Rounding out the panel is Leander Bindewald, the manager of the European Community Currencies in Action project, whose field of expertise is complementary currencies.
The following video highlights the best moments from last year's edition of the digital innovation festival:
Ellen MacArthur Foundation
The festival is curated by the Ellen MacArthur Foundation which was established in 2010 with the aim of accelerating the transition to the circular economy. Since its creation the charity has emerged as a global thought leader, establishing circular economy on the agenda of decision makers across business, government and academia. The charity's work focuses on four interlinking areas:
Education: Inspiring learners to re-think the future through the circular economy framework
Business and Government: Catalysing circular innovation and creating the conditions for it to flourish
Insight and analysis: Providing robust evidence about the benefits of the transition
Communication: Engaging a global audience around the circular economy
Grand Finale
To conclude the festival, there will be a live event at the Cisco Event Centre, in London. This is one event that you definitely won't want to miss, the Grand Finale takes place on 18th November. It will run from 2pm to 5pm and will include live presentations, discussion and debate. Some of the fascinating speakers and topics for that event include Michael Bruangart discussing the Cradle to Cradle design concept, Michelle Unger IBM's Watson and deep learning machines, Leontino Balbo Jr on the future of global food systems and Jeremy Howard and Rand Hindi on the life changing nature of artificial intelligence.
Disruptive Innovation Festival is too good an opportunity to miss if you want to debate with like minded, forward thinking individuals. Sign up today!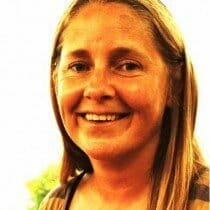 Paula Newton is a business writer, editor and management consultant with extensive experience writing and consulting for both start-ups and long established companies. She has ten years management and leadership experience gained at BSkyB in London and Viva Travel Guides in Quito, Ecuador, giving her a depth of insight into innovation in international business. With an MBA from the University of Hull and many years of experience running her own business consultancy, Paula's background allows her to connect with a diverse range of clients, including cutting edge technology and web-based start-ups but also multinationals in need of assistance. Paula has played a defining role in shaping organizational strategy for a wide range of different organizations, including for-profit, NGOs and charities. Paula has also served on the Board of Directors for the South American Explorers Club in Quito, Ecuador.