The access to financial services is a major priority in new development programs built by the governments all around the world. For the poor, access to finance and ensuring the optimum utilization of the resources they possess is a major challenge. Economic and societal uncertainties mean volatility in their income and, therefore, can have an adverse reaction on the financial stability. This exposes the poor to the dodgy moneylenders, which is turn can lead to debilitating debt trap.
By far, this means one of the main economic problems that 2 billion people face on the planet every day. This aspect, the capability and possibility of reaching optimal financial services, is key for the natural development of the economy, not only for an individual alone but for the whole society itself. Countries all around the world struggle to provide these services to their inhabitants as they lack on three capital aspects: infrastructure, financial literacy and reasonable use of technology. There is no Financial Inclusion in another way than Digital.
Building an infrastructure
It would be obvious that the first step on providing these services should be come from the governments and national institutions. So public and private Banks, economic ministers, international organisations like the World Bank or the International Monetary Fund (IMF) started to develop specific plans to tackle this problem.
However, as it can be seen in countries like India, little has been achieved. The World Bank Findex Survey (2012) points out that only about 35% of Indian adults had access to a formal bank account and a meager 8% borrowed formally in the last 12 months when the survey was done.
Lecture on Financial Services
So the problem wasn't building more branches where people could go physically but to create a modern network through Internet capable of reaching those in rural areas and the countryside and, more importantly, teaching them the benefits of using basic financial services.
A bank account might be the very elementary financial service a person can have. But this might be a problem if you have never heard of a bank or an account where to leave your money. In order to trust and, therefore, acquire these services you need to know what to look for and only then think of the benefits that he can obtain from it. Financial inclusion without financial literacy has no meaning as the stakeholders cannot grasp the benefits/ risks associated.
The Digital Way
Financial literacy cannot be separate from the digital tools available nowadays. According to The Economic Times, "the use of technology has to be based on three principles:
1. To effectively use the power of mediums like a computer, mobile and Internet to enable people to have the skills, knowledge or information about financial instruments.
2. Secondly, we must ensure people then have the ability to critically understand the content they have received through digital means;
3. and lastly apply it to the best of their knowledge and capacity.
The best way of providing this digital knowledge is trough mobile phones. These represents the main hope of Financial Inclusion because they reach large areas of population with little or few resources invested. According to a recent survey by Pew Research Center, almost the 75% of the population in Africa's main countries has access to a mobile phones, and from there, to potentially Financial Services.
Startups take over the Financial Literacy
The financial technology companies in the form of peer-to-peer lending sites and crowdfunding sites have taken things a notch higher. These startups represent some of the best amalgamation between cutting edge technologies combined with years of traditional prudent financial wisdom. The by-product is one that is now open to the millions that are outside the purview of the formal banking sector.
Inventure is an example in Africa of a startup that is using technology and mobile to enable financial inclusion. The startup uses mobile technology to collect data using mobile tech to tap into more than 10,000 data points per user.
Financial services help people to manage their income, expenses and savings. These services have been proved to aim the inhabitants in developed countries in getting out of poverty and, therefore, risen up their quality of life. Through technology, literacy and infrastructure, new startups and mobile applications are changing the world, towards a better place.
Thought leadership series on the collaborative economy, sharing economy and blockchain, powered by Humaniq.
Launched in 2016, Humaniq aims to provide mobile finance to the 2 billion unbanked population through its mobile app for good, that uses biometric authentication to replace traditional methods of ID and security. Humaniq's open source stack and API will be available for startups and other businesses to build services on its core technology, making it easy to adapt their service and plug it into Humaniq's network to reach a huge, untapped audience.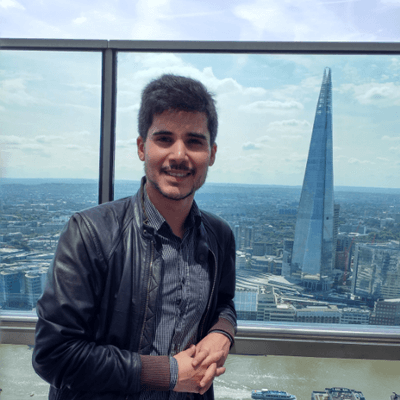 Hernaldo Turrillo is a writer and author specialised in innovation, AI, DLT, SMEs, trading, investing and new trends in technology and business. He has been working for ztudium group since 2017. He is the editor of openbusinesscouncil.org, tradersdna.com, hedgethink.com, and writes regularly for intelligenthq.com, socialmediacouncil.eu. Hernaldo was born in Spain and finally settled in London, United Kingdom, after a few years of personal growth. Hernaldo finished his Journalism bachelor degree in the University of Seville, Spain, and began working as reporter in the newspaper, Europa Sur, writing about Politics and Society. He also worked as community manager and marketing advisor in Los Barrios, Spain. Innovation, technology, politics and economy are his main interests, with special focus on new trends and ethical projects. He enjoys finding himself getting lost in words, explaining what he understands from the world and helping others. Besides a journalist, he is also a thinker and proactive in digital transformation strategies. Knowledge and ideas have no limits.