We live in a time where roles such as the "data scientist" were once unheard of, but now they are being hired by companies you would least expect. Convergence of  the two major tech areas – cloud computing and big data have with far-reaching implications that are really changing how we work and play. The Cloud computing model, has become an ideal partner for big data, as  cloud computing provides unlimited resources on demand.
For most companies, Big Data is a collection of records, which is so large that it is difficult to collect, analyze, and visualize the process of using the software on a regular basis. In addition, these data sets are typically disordered. Recent research shows that unstructured data represent at least 80% of the world's data. This means that many companies are now making critical business decisions, with only 20% of the available data Scary thought, isnt it?. Even more of concern is the fact that Europe is apparently losing the cloud computing innovation battle to North America and Asia, according to a new survey from Informa Telecoms & Media and the Cloud World Forum, taking place on 26-27 June in London. The survey also found that the use of cloud computing is viewed as a key driver of economic competitiveness.
Only 8% of cloud-computing stakeholders believe European countries lead in market development and innovation. But 70% cite North America and 15% Asia as leading regions. The UK is viewed as the most innovative European economy, while Japan and Singapore are highlighted in Asia. "Europe produces many cloud innovators, but they often migrate in order to achieve funding – usually to the US which has an excellent start-up doctrine," said Camille Mendler, principal analyst at Informa. "Countries willing to take an investment risk in cloud computing are the most likely to reap its rewards."
Eight out of 10 people surveyed, say governments must provide incentives for businesses to use cloud services – a role for government as important as policing data security in the cloud. But the most active government programs are in Asia, where countries like Singapore subsidize and educate small enterprises to use cloud services.
The Cloud will also be a powerful contributor to industry developments. IDC expects to see over $25 billion in acquisitions  as cloud services become the centerpiece of more and more vendors' offerings. As packaged application providers like IBM, Microsoft, and Oracle become software as a service (SaaS) providers themselves, they will increasingly battle with SaaS pure plays like Salesforce.com and Workday for leadership in some of the major application software markets.
"The IT industry as a whole is moving toward the mobile/social/cloud/big data world of the 3rd Platform much more quickly than many realize: from 2013 through 2020, these technologies will drive around 90% of all the growth in the IT market," said Frank Gens, Senior Vice President and Chief Analyst at IDC. "Companies that are not putting 80% or more of their competitive energy into this new market will be trapped in the legacy portion of the market, growing even slower than global GDP."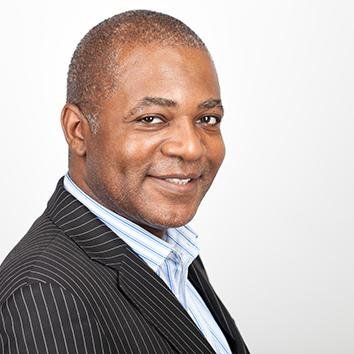 Hayden Richards is Contributor of IntelligentHQ. He specialises in finance, trading, investment, and technology, with expertise in both buy-side, sell-side. Contributing and advising various global corporations, Hayden is a thought leader, researching on global regulatory subjects, digital, social media strategies and new trends for Businesses, Capital Markets and Financial Services.
Aside from the articles, interviews and content he writes for IntelligentHQ, Hayden is also a content curator for capital markets, analytic platforms and business industry emerging trends. An avid new media explorer Hayden is driven by a passion for business development, innovation, social business, Tech Trading, payments and eCommerce. A native Trinidadian, Hayden is also a veteran, having served with the Royal Air Force Reserves for the past 10 years.
Follow Hayden on Twitter @HaydenARichards, linkedin.com/haydenhrichards and http://www.scoop.it/u/hayden-richards