The world is undergoing a major shift in dynamics owing to the digital transformations occurring in almost every facet of our lives.  But is this enough to outweigh the new challenges that have sprung up, especially in the past few months? The Bloomberg Tech Summit held in London brought together business leaders, policymakers, entrepreneurs, innovators, founders, and investors in Europe. It was a common ground to discuss innovative solutions for businesses and economies, helping them adapt to the swiftly altering global technological and economic paradigms.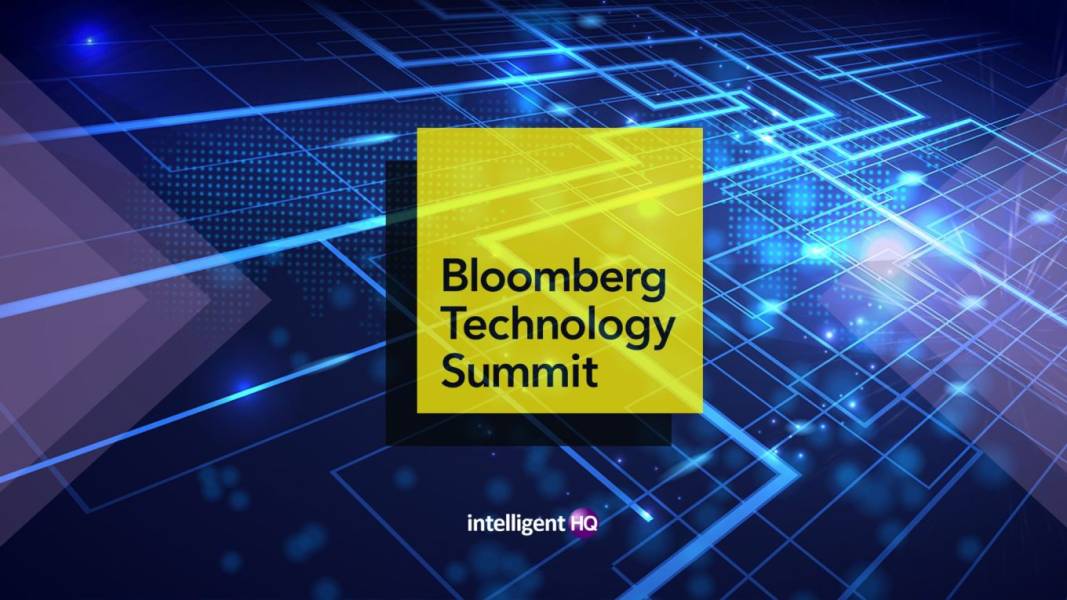 Bloomberg Tech Summit, which was held on September 28, 2022, in London, was a series of conferences focused on "European Tech: Navigating The Boom". Business leaders and policymakers gathered from all across Europe to highlight the tech landscape and digital transformation challenges and solutions for entrepreneurs, innovators, founders, and investors.
Some of the highlights and key takeaways from the Summit are:
Technology for good
Sophie Dembinski, Head of Public Policy & UK, Ecosia, and Ellen Moeller, Head of Europe, Watershed argued about the broad and inclusive nature of Tech4Good. They highlighted how technology addresses our critical challenges in the most sustainable way.
Speaking about the benefits and roadmap of adopting SmartTech and digitalisation of energy, Raman Bhatia, CEO, OVO Energy, told Rachel Morison, Team Leader for Power, Gas, Renewables in Europe at Bloomberg:
"If you take decarbonisation as a shared mutual agenda, it has to work for everyone. The energy crisis is forcing us to confront all of us to manage our energy usage. But this needs to be a combination of digital technologies, as well as hand-holding for people who are not in that digital fold. I think a combination of that thing can drive engagement around energy which is about smarter consumption, not necessarily using less but using better and smarter."
Blockchain Technology and Web 3.0
This panel was addressed by Edward Cooper, Head of Crypto at Revolut, and Irina Haivas, Partner at Atomic. The two experts discussed the decentralised nature of blockchain and its evolution to better use cases, migrating gradually into the realm of Web 3.0.
Into the Metaverse
This panel was addressed by Dr. Giovanna Graziosi Casimiro, XR and Senior Metaverse Producer, Decentraland Foundation, Adriana Hoppenbrouwer- Pereira, Co-Founder of The Fabricant, And Geoffrey Perez, Head of Luxury, Snap. It highlighted the modern sense of the metaverse and its gradual evolution from the current gaming dimension to almost every aspect of human interaction and experience.
Arguing about the true nature of the metaverse, Jose Nevese, CEO of Farfetch, said:
"The metaverse is one of the features of Web 3.0. I certainly don't think it's going to be owned by a corporation or a company. But I do think that totally virtual experience is ultimately inherently unsatisfactory because we are real 3D beings driven by feelings and emotions. That translation in the virtual world will always be not possible. Owning of metaverse by companies is contradictory to the whole philosophy of Web 3.0, which is decentralisation."
AI's Wild West and Opportunities
This panel at the Summit covered how investors can sort fact from fiction as startups continue to throw around AI buzzwords and may not be able to back them up with their tech. Addressed by Frederike Kaltheuner, Director for Technology and Human Rights at Human Rights Watch, Poppy Gustafsson, CEO of Darktrace, and Thomas M. Siebel, Chairman and CEO at C3.AI, the panel agreed that AI is brilliant at augmenting humans and supporting them in their job, by digesting a whole bunch of information and then intelligently saying: these are the key areas for the users to direct their focus.
Speaking about the regulation in the AI sector, Poppy Gustafsson said:
"There needs to be more accountability. Regulation is a good way of making businesses, people, and societies accountable for the way they use technology. AI, in itself, isn't bad or biased, or malicious. It's just a system that is learning from you and the data that we generate and consume. So, you do have to be thoughtful of how you are training the systems or applying ethical considerations. This is an industry that is changing incredibly fast with the amount of innovation and capabilities here. Regulation, however, doesn't happen at the same pace. So, you already might be regulating the world that will define yesterday's work. For better impact, thus, this needs to be accelerated."
Evolving Cybersecurity Landscape
In this panel, Howard Boville, Head of Cloud Platform at IBM, Window Snyder, Founder and CEO of Thistle Technologies, Renaud Feil, Founder and CEO of Synactiv, and Morten Kjaersgaard, CEO of Heimdal Security, presented their views on the importance and ways of safeguarding the present and future innovation and technology for a better user experience.
Ajay Bhalla, President of Cyber and Intelligence at MasterCard, highlighted the latest advances in AI, biometrics, and quantum that ensure the consumer experience is as seamless and secure as possible. MasterCard was the presenting sponsor of the panel.
Navigating the Boom
The digital transformation of economies and businesses gained traction in the last few years. According to a report in 2020 by Research & Markets, the global digitalisation market is projected to grow at an annual growth rate of 16.5%, reaching to $1 billion mark by 2025.
But, there also is another side to this story.
Compounding the damage from the COVID-19 pandemic, the Russian invasion of Ukraine, surging global inflation, and China's prioritisation of political control over economic growth are posing some of the most difficult risks of times for the world economies and businesses: bearish markets, rising energy bills, higher interest rates, and shortage of workers worldwide.
Digital transformation, however, has proved its worth in not only preserving the business and economic integrity but also has added value with its widespread adoption and greater speed. According to Statista, about 64% of businesses believe in the need to build a new digital model for themselves, while 21% want to embed digital technologies in their current business model.
Digital transformation, however, takes a robust strategy and policy framework to establish itself.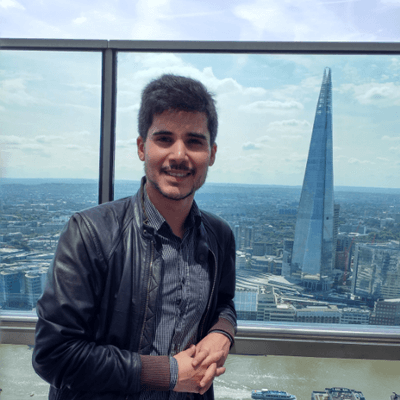 Hernaldo Turrillo is a writer and author specialised in innovation, AI, DLT, SMEs, trading, investing and new trends in technology and business. He has been working for ztudium group since 2017. He is the editor of openbusinesscouncil.org, tradersdna.com, hedgethink.com, and writes regularly for intelligenthq.com, socialmediacouncil.eu. Hernaldo was born in Spain and finally settled in London, United Kingdom, after a few years of personal growth. Hernaldo finished his Journalism bachelor degree in the University of Seville, Spain, and began working as reporter in the newspaper, Europa Sur, writing about Politics and Society. He also worked as community manager and marketing advisor in Los Barrios, Spain. Innovation, technology, politics and economy are his main interests, with special focus on new trends and ethical projects. He enjoys finding himself getting lost in words, explaining what he understands from the world and helping others. Besides a journalist, he is also a thinker and proactive in digital transformation strategies. Knowledge and ideas have no limits.