If you have a social business it is mandatory that you have a great website filled with the best plugins so it runs smoothly.The problem is that there is lots of contradictory information out there, most of it suggesting that many plugins are really helpful, but that is not necessarily the case. Plugins may often be over-hyped. It can be hard to tell which ones will offer value to your blog and which damage it, slowing it down and making it a painful experience for your users. Understanding which ones you really need would be helpful.
In fact, according to Adam Connell (2015) writing for Boost Blog Traffic, not one single plugin is really essential. As he puts it:
"No single plugin is so crucial that its very absence will harm your blog."
However, he does argue that while no one plugin in and of itself is required, you should have plugins from seven types of categories. It is believed you should choose one from each to avoid the long term hampering of success of your blog.
Performance
The first category is performance. All blogs need a plugin to improve their performance, such as to make it fast loading. Performance optimisation plugs work to cache content so that the required content is not created anew each time a user tries to load it. This vastly increases page load times. Different recommendations in this area include W3 Total Cache, or the alternatives WP Supercache or WP Rocket.
Security
Security is the second area where a plugin can be of great value to your blog. The problem is that WordPress does have some security vulnerabilities, and there are plenty of people out there that are eager to damage the work of others. However, it is argued that some types of plugins can amend blogs slightly to protect them, helping to ward off some of the commonest types of attacks. Some hackers will still get in anyway, but many will not be able to do.
The plugin recommended for this area is iThemes security. The plugin is reported to offer a good deal of protection and it also has a version that is available for free. It will point out some changes to you that you need to make to improve site security. You can also buy a premium upgrade providing greater security for your blog. Other options include BulletProof Security. Adding Captcha can also be an extra security step that might be worth installing.
Backups
Backups are a third area where plugins can help, to protect you against disaster or errors. If the worst happens and your site does get attacked, or if you make a mistake such as hitting delete on your entire blog or otherwise losing data, a plugin in this area can be a life saver.
It is argued that web hosts do provide backups but these cannot be relied on because you do not know how often anything gets backed up. The recommended plugin for this is explained to be Updraft Plus. It is available for free and allows your blog to be backed up. It backs up everything including files, posts, comments and configurations. Other options include BackWPup and BackupBuddy.
Broken Links
Broken links is argued to be a fourth area where a plugin may be extremely helpful. Bloggers may have to change a URL for a variety of reasons, but if readers are still using an old link they end up with a 404 page not found error. This is bad in a number of ways, one because for usability it is frustrating, but secondly because it can lead to Google penalties for the blog if there are lots of broken links.
What plugins can do is to help redirect people with the old link to the new one. The name of the plugin that can be used for this is Redirection which provides a mechanism for manually putting in redirect if you change links. It will also monitor 404 errors for you.
SEO
SEO is a fifth area explained to be a good one for including a plugin. Plugins in this area help to give a blogger more control over search engine optimisation, customising certain items on the page like page titles and helping you to control what is indexed. The suggested plugin for this is WordPress SEO by Yoast, and most of what you will need is available for no charge. Another option is All in One SEO Pack.
Social Sharing
Social sharing is the next area in which a plugin could be of value. With such a plugin you can let your readers share your content. This is achieved by adding social sharing buttons which makes it much easier for them to do so. While they are often built into a blog, you can get more control over these buttons with a plugin. The recommended one is Social Warfare Plugin. The buttons look nice and perform well. Other options are explained to be SumoMe Share and Simple Share Buttons Adder.
List Building
The last area where a plugin is argued to be helpful is in list building, in other words creating an email list that will help you to build traffic. All list building activities need an opt in form to get started. Thrive Leads is a plugin that allows opt in forms to be included on the site. Other options include SumoMe and OptinMonster.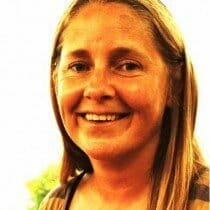 Paula Newton is a business writer, editor and management consultant with extensive experience writing and consulting for both start-ups and long established companies. She has ten years management and leadership experience gained at BSkyB in London and Viva Travel Guides in Quito, Ecuador, giving her a depth of insight into innovation in international business. With an MBA from the University of Hull and many years of experience running her own business consultancy, Paula's background allows her to connect with a diverse range of clients, including cutting edge technology and web-based start-ups but also multinationals in need of assistance. Paula has played a defining role in shaping organizational strategy for a wide range of different organizations, including for-profit, NGOs and charities. Paula has also served on the Board of Directors for the South American Explorers Club in Quito, Ecuador.