Sixteen coveted trophies covering every aspect of business life have been presented to the winners of the 18th Lloyds Bank National Business Awards.
The event, the culmination of the year-long programme, was attended by 1200 business leaders, entrepreneurs, politicians and journalists in true celebration of the best of British entrepreneurship.
The evening began with the announcement of the Outstanding Contribution award, which was awarded this year to Sara Davies MBE.
Davies has already won numerous awards for her innovative and finely tuned approach to business, she was awarded an MBE for her services to the British economy in 2016 and has recently become the youngest member of the illustrious Dragon's Den.
Speaking after receiving her award Sara Davies said: "It doesn't matter how old you are, what sex you are or where in the country you are from, what matters is if you have a fantastic business idea and the drive, energy, passion and enthusiasm to make a success of it, you will go on to do that.

"At the grand old age of 35, I have come to have self-belief in abundance. I am beyond thrilled to be in the next chapter of my life and to get this recognition from the Lloyds Bank National Business Awards 2019."
Richard Alvin, Event Director of the Lloyds Bank National Business Awards said: "We know that these awards set a powerful benchmark for excellence and entrepreneurship across the country and it's clear that Sara has used the momentum behind winning our SME award back in 2010 to rocket her journey of success.
It is only right that nine years on she graces our stage once more in recognition of her continued drive, passion for excellence and inspirational leadership that has seen her boost trade and skills across the country. I could not think of anyone more deserving of this honour."
Following in the footsteps of Buzz Aldrin, the attendees were then treated to an eye opening speech from Major Tim Peake who delivered his keynote speech, sharing never before heard stories of life on-board the International Space Station.
CEO of the Timpson Group, James Timpson OBE then walked onto the stage to receive the Leader of the Year Award.
Highly deserving of this award, Timpson's has seen James actively reject traditional management methods, instead introducing the 'Upside Down Management' scheme across all branches of Timpsons, while investing heavily into people who can drive business forwards by their personality, initiative and invention.
Pioneering maverick over methodical management, his vision to empower his colleagues by giving them the freedom to innovate has created greater tenacity and new opportunities leading to exponential growth.
Alvin went on to say: "This year's awards has seen fierce competition in every single category, building pride in every inch of our country. I would like to extend the warmest of congratulations to all of this year's winners. Our entrants face the most rigorous of judging processes, so it's no mean feat getting on the shortlist of The Lloyds Bank National Business Awards, never mind actually winning one. However our winners this year have all proved themselves to be world-class British businesses and we hope that these awards continue to succeed in offering them the credibility and encouragement to continue in their ambitious success."
Paul Gordon, Paul Gordon, MD SME & Mid Corporates, Lloyds Bank Commercial Banking added: "Every year, we are blown away by the volume and calibre of entrants of all sizes, sectors and industries. It's important to take a step back to recognise the many businesses and individuals out there thriving, and to come together, exchange ideas and celebrate the best of British ambition."
The other 14 Lloyds Bank National Business Awards winners are:
The Lloyds Bank Exporter of the Year Award: Stiltz Ltd
Redefining the home lift industry, Stiltz Ltd have shown great commitment from the company's formation in 2010 to innovate within this area. Scaling quickly and sustainably to impact the US marketplace within only three years of trade, manufacturing from their own factory in China, they've build up a network of distributors across the globe.
The Innovation Award: SCX Ltd
SCX Special Projects provides bespoke engineering solutions for all lifting and mechanical handling challenges. Their customers range from the nuclear and defence sectors, to aerospace and manufacturing, stadia and kinetic architecture, energy and utilities. Their forward thinking approach leads them to be hired by first-in-class global companies expanding their portfolio with excellent ROI.
The Experian Data Excellence Award: Aggreko
With its headquarters in Glasgow, Aggreko are your go-to specialists for the supply of temporary power generation and temperature control equipment. With customers locally and across the UK, their overseas vision has seen them powering events world wide and engineering solutions to establish and maintain the smooth running of multiple businesses key to every day life, executing this by listening and delivering bespoke solutions to each of their customer's needs.
The Artificial Intelligence Business of the Year Award: Darktrace
Founded in 2013 by mathematicians from the University of Cambridge and government cyber intelligence experts in the US and the UK, Darktrace has seen huge revenue and employee growth, being recognised today as the world's leading AI company for cyber security. With deep expertise in mathematics and machine learning, they continue to expand their services to empower world-wide organisations to defend their online systems against the most sophisticated cyber-threats.
The i News New Entrepreneur of the Year Award: Jordan McCabe, Aztec Diamond Equestrian UK
Leaving college at 17 and launching her own brand, Jordan McCabe has worked every inch and angle of Aztec Diamond Equestrian from its inception in 2014 to build a globally respected, highly desirable brand of female equestrian clothing. Embodying the heart and soul of a true entrepreneur, she continues to innovate, inspiring repeat business from her loyal followers and customers.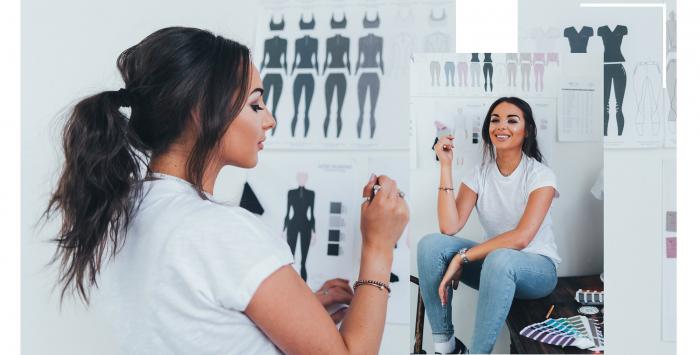 The Give a Grad A Go Employer of the Year Award: Weston College
Weston College's graduate scheme runs throughout the year offering several intakes as opposed to competitors who offer just one recruit within the year. With high quality guidance and care 'Trainee Lecturer's' move across a variety of disciplines to learn on the job and move towards their level 5 teaching qualification.
The Castle Corporate Finance Scale-Up Business of the Year Award: ReBOUND
Their mission was to transform the way the eCommerce industry felt about returns and they've definitely exceeded their goals by becoming the number one service provider of choice for over 500 global retail brands. By offering an intelligent returns experience, they help firms leverage return data to increase international sales through a simplified and reliable return process.
The Lloyds Bank Small to Medium Business of the Year Award: MNB Precision Engineering
With the foresight to predict massive changes to their industry, MNB Precision Engineering innovated ahead of the curve enabling them to create opportunities for growth within their range of in-house turnkey services, caring for their team and the planet while doing so. They have now provided manufacturing and precision engineering services to the world's leading companies across the oil and gas, aerospace and other manufacturing industries for over 35 years, utilising British made products, boosting the economy while doing so.
The Inflexion Entrepreneur of the Year Award: Dr Nik Kotecha OBE, Morningside Pharmaceuticals
Never one to shy away from new methods of working, quite the opposite in-fact, CEO Dr Nik Kotecha is a pioneer of innovation and turning ideas into reality. Morningside Pharmaceuticals mission was to 'make quality healthcare an affordable and accessible reality throughout the world'. Leaving no stone unturned he has embraced measured risks to achieve this goal whilst taking a holistic approach to the whole business, developing strategies to both improve customer satisfaction, boost staff engagement and raise bottom lines.
The Virgin Atlantic Customer Experience and Loyalty Award: DPD UK
Revising their entire company strategy with the goal of providing the best customer delivery experience against their competitors has seen DPD streamline their services and logistics to make the whole process more transparent. Their award winning tracking app has placed them first-in-class against their global competitors.
The Lloyds Bank New Business of the Year Award: Pro Football Academy Ltd
Focusing children to enjoy more of what they're passionate about, the Pro Football Academy is the leading private football academy for players age 4-16. Rapidly expanding their UEFA/FA coach approved services across the north of the country, they have received excellent feedback and smiles from the players and the parents for their high end quality service.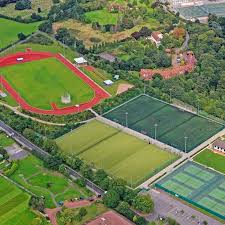 The Vonage Business Enabler of the Year Award: Palletforce Ltd
Enabling businesses to plan their global logistics, Palletforce's 450 strong UK work force has expanded to over 4500 across the UK and Europe within their growing network. They have more than exceeded their aim of becoming the first-choice Express Palletised Distribution Network for their members and continue to grow their offering to enable others to do the same.
The Lloyds Bank Positive Social Impact of the Year Award: Company Shop Group
The Company Shop Group have changed how companies see waste, creating opportunities for further trade and benefits for members of their group. Staying true to their mantra of 'for life, not landfill' they have expanded their services over the last fifty years to provide solutions for all manner of businesses, taking care of the environment and their people at the same time.
The Lloyds Bank Mid-Market Business of the Year Award: Veristar Group (Etihad Topco)
Veristar Group have proven themselves to be a leading, next-generation services company for the small business market showing double digit growth, year upon year. By ensuring that their offering is constantly expanding to meet the needs of their customers, they've stayed true to their mission of disrupting the incumbents to offer dynamic solutions to their clients nationwide.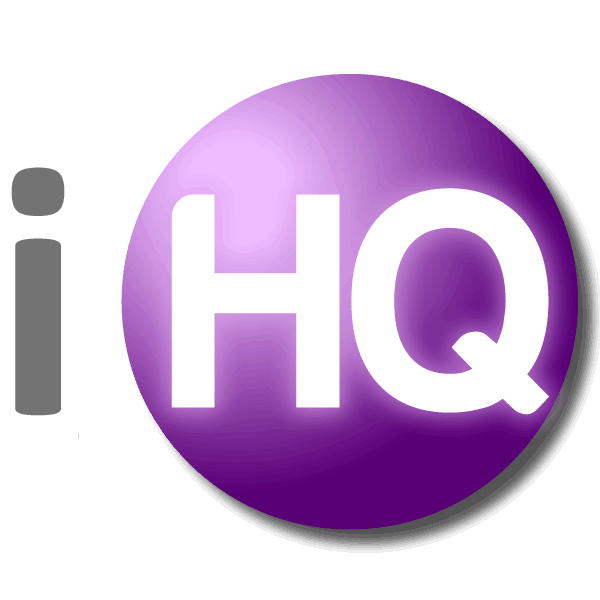 IntelligentHQ Your New Business Network.
IntelligentHQ is a Business network and an expert source for finance, capital markets and intelligence for thousands of global business professionals, startups, and companies.
We exist at the point of intersection between technology, social media, finance and innovation.
IntelligentHQ leverages innovation and scale of social digital technology, analytics, news and distribution to create an unparalleled, full digital medium and social business network spectrum.
IntelligentHQ is working hard, to become a trusted, and indispensable source of business news and analytics, within financial services and its associated supply chains and ecosystems.